The real story is a joke about the "simple" dream of Chinese youth: I just hope parents stop being addicted to TikTok
Today, with the proliferation of smartphones, middle-aged people with little access to technology are beginning to be caught up in the temptation of the internet world. Besides, the rise of short clip streaming applications has also attracted a huge number of users of all ages, and parents are no exception.
When parents were caught up in the "TikTok universe"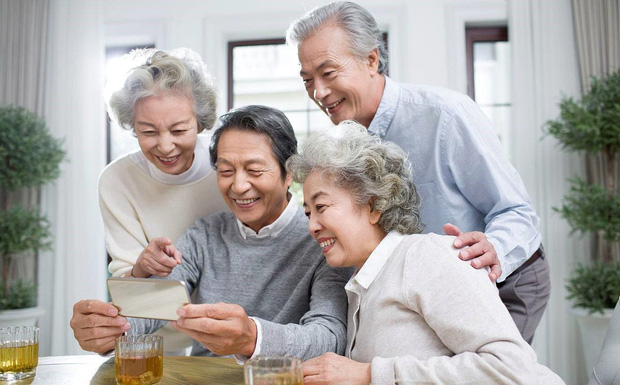 "I've had to listen to my mother singing N times." We learn the sound of cats calling together, we are also familiar with the hot phrases on social networks that my father tells me every day. However, what surprised me the most was that during a surfing TikTok accidentally discovered that my grandmother enthusiastically commented under the dance clip on the DJ music background, DJ Ai La Tan Lang My is extremely hot. " – The confession of a young Chinese girl has received a lot of sympathy from the social networking community in the country of billions of people.
Still the same girl, my biggest dream this year is to have someone come up with "software to help parents stop being addicted to TikTok anymore" or something similar, as long as can help her parents and grandmother quickly get rid of this lethargy.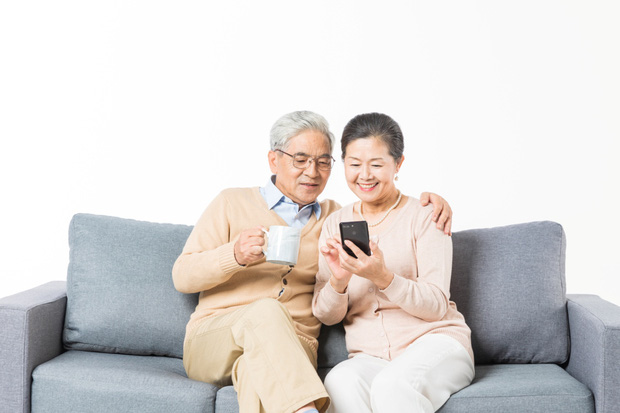 Mr. Li is a middle-aged man living in Fengtai District, Beijing City, China. Not long ago, his wife returned to her hometown to play and was downloaded by her niece for an application "something" on her phone to watch the clip kill time. Mr. Ly felt that this was also a good way to help his wife to relieve her in her old age, so he did not give much thought.
But he became more and more annoyed as his old wife cradled her phone all day long, sliding up and down her fingers passionately. From waking up to cooking, taking a nap, eating rice, and then dreaming about getting ready to fall asleep, Ms. Li almost never took her eyes off the phone screen.
After a while, Mr. Li began to see that his wife often lost sleep, often dizziness and dizziness. Ms. Li's condition was so severe that she had to go to the hospital for medical examination and treatment. Until he heard the doctor's conclusion that the cause of his wife's condition was because of watching the phone too much, Mr. Li really did not know whether to cry or laugh.
Lost in love with no way out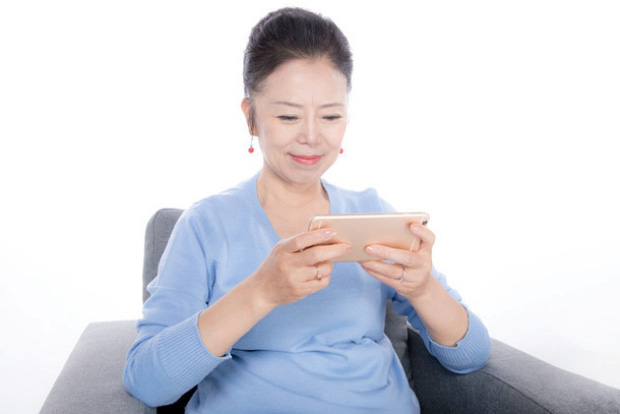 Tieu Trieu – a graduate student who has to study at home because of an epidemic – also falls into a situation like Mr. Li.
TikTok's mother started using TikTok 3 years ago. During the epidemic, perhaps because she was boring, she often surfed TikTok all day, not only that, she also turned on the loudspeaker very loudly like letting the whole family listen together.
Tieu Trieu feels that his mother's attention and memory are getting worse and worse, talking 3 sentences can only remember one sentence, even half a sentence. Whenever she talks to others, it seems that she just wants the conversation to be over so that she can continue surfing TikTok. When doing other things, she does not pay much attention, often losing her mind.
Besides, she also turned the family group chat into a place to share all kinds of clips. In the past, she used to send information she read on the internet for her family to see, but now she turns into a "TikTok expert", what is in the clip, what is hot, TikTok goes to buy something …
Although she tried many ways, but Tieu Trieu still gave up because she could not separate her from the fascinating "TikTok universe", even if she wanted to invite her to travel for a few days for relief. She shared that now she just hopes to graduate quickly and then put all her energy into helping her mother from being dazed and not wasting the rest of her life on this form of entertainment.
The source of comfort from mythical dreams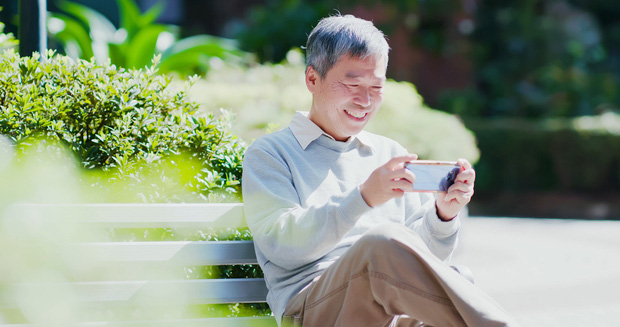 In China, many people call smartphones "the modern poison", and middle-aged people who are addicted to watching phones, all day just swipe the screen, not interested in anything around the "gray hair". . According to a recent report by the Industry Research Organization, the time spent using mobile internet for "gray haired people" has increased significantly, with a minimum of 118 hours per month. Thus, on average, each middle-aged person will spend at least 4 hours on mobile network every day, and this number is expected to tend to increase strongly in the future.
But why do middle-aged parents fall in love with short clip viewing apps? Not only to pass the time as the original thought, but it seems that these applications also open up for them a whole "sky of knowledge" and help them release the emotional feelings buried in their hearts. .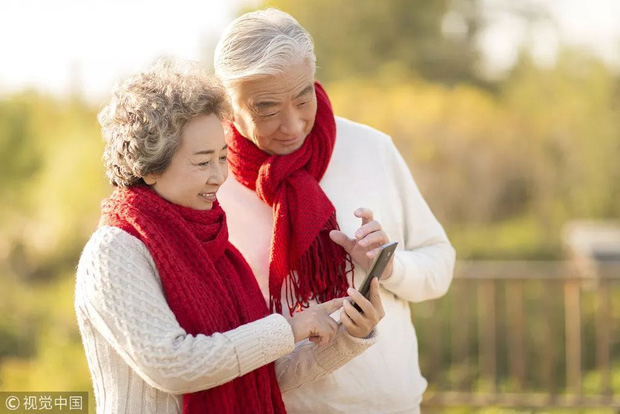 First, this is a place for middle-aged people to send their hearts to. According to a survey by Fudan University (Fudan University in Shanghai, which is one of the top universities in China), more than a quarter of people over 60 years old feel inside. loneliness is empty, and women tend to be more severe than men.
The clips with content that hit the mentality "Women treat themselves a little", "Men just cry, don't hesitate, because crying is not a crime" … or bad stories. of an old woman falling in love with a fake celebrity who insists on leaving her husband, blindly believing that the dark conspiracy is "true love" that makes many people bored, but with middle-aged TikTokers then they are like a calming therapy, helping them find comfort from mythical dreams.
Next, the ethical "barn" that everyone wants to nod on these applications is very popular with middle-aged aunts. Countless clips with maxim, philosophy of life of people "on astronomy, under the geographic wall" makes series of old TikToker "believe in ancient times".
Many parents suddenly get angry, criticize their filial children after watching a few clips with the content "Raising a boy or a girl is useless", "If you give birth to 10 boys, it will be 9. filial piety "," Relying on children would rather rely on themselves "…
Traps surrounded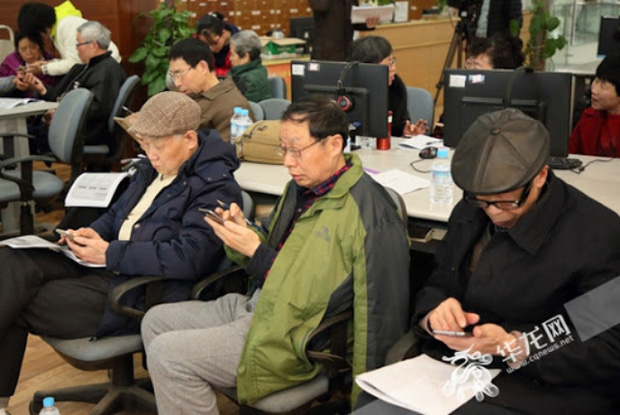 It is a fact that parents, despite many life experiences, are very confident and gullible. They seem to believe everything that is spread in short clips on apps, from fabricated information like "stalled food market" to "mercury refining that can help immortality. "… to the unbelievably unreasonable and unscientific.
Especially during the stressful epidemic earlier this year, many parents, because they are too free, always send their children and grandchildren daily clips related to health knowledge, making it possible for young people. sometimes frustrating.
Also by grasping the tempting mentality of parents, scammers appear more and more on short clip apps like TikTok, Kuaishou …
An annoyed young man recounted his father watching the clip "Ma Van (Jack Ma) starting a business", which introduced a team of famous billionaires who wanted to help the poor get rich, just pay fees. Joining 1,700 yuan (equivalent to 5.9 million dong) can earn interest in thousands of yuan a month later. Without a doubt, this girl's father also began to dream of "getting rich is not difficult". However, due to the lack of support from everyone and not having enough money to pay for the "organization", in the end the young girl's father had to give up his dream of getting rich.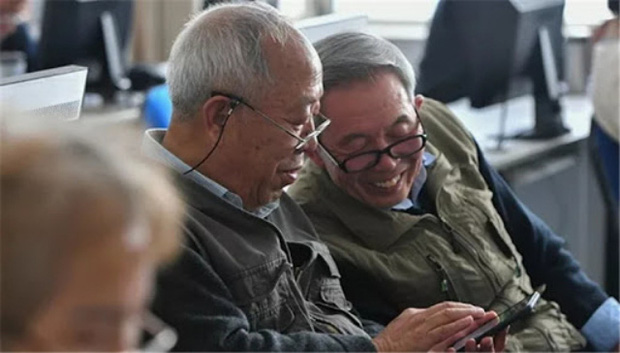 Try browsing the above applications for a while, one can easily see impostors selling ice cream or all kinds of poor quality items and still receive a warm support from the girls. middle aged uncle. "Congratulations, you have won", "Just invest, profit up to 300%", "Guaranteed investment will make a profit" … attractive offers always make the ranks parents fall in love.
At first, the scammers give away free gifts, offer all kinds of rewards, then use sweet words to lure these confused users to buy low quality products at heavenly prices. Next, they always have a lot of ways to usurp the property of the pitiful "prey" for a lifetime just knowing how to save.
According to the Data Center of Public Opinion, false rumors, false advertisements and online scams are the risks that the elderly often encounter when using the internet. Besides, they also often fall into the trap of multi-level selling, scam health care products and illegal investment …
Any individual responsibility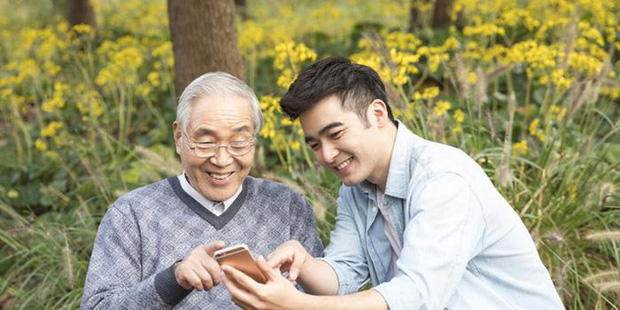 With smart algorithms, clip viewing applications always know how to suggest users relevant content to the issue they are tracking. So when parents use the application, they will always be caught up with the same information and gradually lose their exposure to many other fields and channels. Sometimes, there are "real" information that they hear a lot, the wrong word can turn true, because the lie is repeated thousands of times and then someone will believe it to be true. And the more they believe, the more immersed they are, the more they talk, they won't listen, even assume that people are ignorant or trying to find a way to correct the truth.
Many netizens only know when they receive daily clips with false content sent by their parents, but no matter how they say, how to explain, their parents will definitely not believe. . There are people who just insistently adore these clips but do not regret scolding their children that they go after the time, do not know how to update the news, lack of acumen that they miss a good opportunity … That has contributed to creating "information gaps between generations", making many families opaque because members cannot find a common voice, and cannot clear each other's thoughts.
Previously parents were teachers who told us to know the world, now we also have a responsibility to help parents distinguish false truths to adapt to a modern society that is increasingly sophisticated.
It is not realistic to cheat the internet or boycott entertainment apps. Perhaps not only platforms have to find ways to select and control information more carefully, but even society and families also need to take action to give older people more options to help calm their spirits. on the other side of the slope of life.
Source : Genk