The production model that Tim Cook is applying to the iPhone is at risk of collapse due to corona virus
In 2011, Ford models with different red tones suddenly became extremely rare on the market.
These colors, along with another color called "black tuxedo," are all based on a sparkling effect drug called Xirallic, which was manufactured by the German company Merck KgaA in Onahama, Japan. Onahama at the time was severely affected by a tsunami and then the Fukushima Daiichi nuclear disaster – Merck's factory here is also the only place in the world to produce this dye.
Not only was Ford in a dilemma; GM, Toyota, and BMW all use Xirallic to paint. The stock shortage has affected one-third of the total 200 car colors Toyota offers on the market, or about 20% of the company's total production.
The car industry is based on something called "just-in-time production", or JIT. An efficient JIT system must ensure that a sufficient number of components are needed at a specific factory, at the exact scheduled time – and left nothing behind. The longer a car is left without a buyer, the more the value will decrease. JIT will help reduce the amount of inventory. JIT also helps to increase profits by allowing new products to appear faster in the market, because they have to compete with fewer old inventory.
Just-in-time production is a highly efficient production model. It is also very easy … "bankruptcy", the example of Xirallic above is a clear proof. But the promise of the ability to reduce inventories as well as increase profits has turned JIT into a silent revolution in production – which Apple is probably the most successful application company this model. In fact, JIT was like a "truth" at Apple, until the corona virus shook China.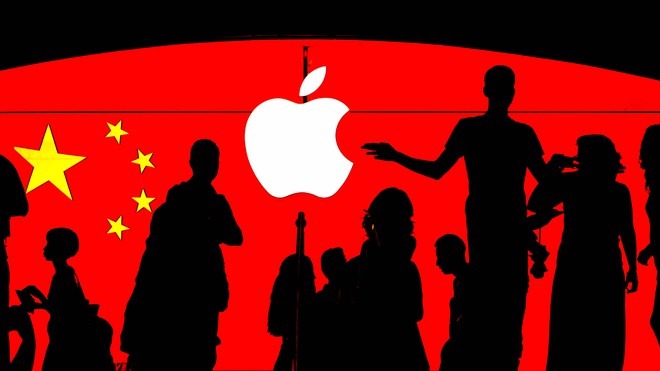 Prior to taking over as CEO of Apple, Tim Cook's job as COO was to implement a just-in-time manufacturing model. Cook was familiar with this model because it was part of his first job at IBM. Steve Jobs knew he needed someone to help rebuild Apple's production, and he hired Tim Cook from Compaq to do it.
Tim Cook has " closed factories and warehouses around the world, and instead established partnerships with contract manufacturers " – according to a 2008 article in Fortune Magazine. Cook called inventories a " fundamental evil ," so he sought to shorten the period that these inventories would exist on the company's balance sheet " from a few months to a few days. " . In 2012, an article in The Atlantic praised Apple for its ability to sell out inventory and import new goods every 5 days. The fact that Apple regularly releases, manufactures, and ships millions of iPhones worldwide each year while ensuring that inventories are at a minimum is truly a miracle of just-in manufacturing globalization. -time – but by early 2020, the whole JIT system is facing challenges from the corona virus!
The corona virus originates in Wuhan, a major manufacturing center of China, which supplies goods to virtually the rest of the world; As a result, the supply chain was interrupted, causing widespread influence to all technology companies. Apple will not achieve revenue forecast in the second quarter; Its iPhone production line has been stagnant. Microsoft says next quarter revenue will be greatly affected – in particular, the Windows and Surface segments, which depend on hardware made in Wuhan, will not meet the expectations set by Microsoft. " The supply chain is returning to normal operations at a slower pace than expected, " the company said.
TrendForce, a supply chain analytics service provider, has forecast a laptop shortage due to a shortage of labor and raw materials, as well as limited transportation. The company forecasts there will be 5.7 million laptop computers shipped in February, down 48% from the same time last year.
Smartphone production will be down 12% this quarter from the same period last year – according to TrendForce forecasts. Smartphones are certainly unavoidable affected by them because they require many workers and many components are manufactured in many other places. On March 5, TrendForce sent an email to customers with the translation content this time will continue to affect smartphone production within 1 to 3 months. The US Bank predicts that Apple's iPhone 5G and iPhone SE2 launch events will likely be delayed.
That will have a significant impact on the economy, says Koray Kose, a supply chain expert at Gartner. Companies that decide to postpone production of large products in their product portfolio are faced with a difficult choice: or to change the product launch cycle to accommodate maintenance. delay, or extend the life of an existing product on the market.
Supply chain problems are not limited to China. Italy and South Korea are both epidemic countries, most likely to be affected by Hyundai and Fiat Chrysler. Samsung had to suspend one of its Korean factories after several employees tested positive for the virus.
Not only the factory at the end of production is affected. The supply chain has been broken in many places. Raw materials such as steel, copper, and aluminum are all trapped in the storage, slowing the production of products made of these materials. Kose does not expect the effects of supply chain disruptions to end in a quarter. "The year 2020 will be greatly affected. And the just-in-time model means that there is not much inventory, " Kose said.
According to Kose, just-in-time production is highly effective, but not sustainable. This type of production helps cut costs – but it also means that if the supply chain is interrupted, a shortage of goods will occur. If you are planning to make a big purchase, like a car or laptop, you should decide when the products are still in stock. " Perhaps by the end of the first quarter, you will see a shortage of goods in all areas. Do not panic to buy anything, but re-evaluate your investment or spending process " – Kose said.
In the car industry, corona virus means that many suppliers are unable to deliver products on time, according to Caroline Chen, an analyst at TrendForce. Suspension of production means many suppliers are affected. Chen points out that the warehousing and transportation industries are also in dire straits.
The main problem in predicting exactly how long it will take to recover is the lack of information about the supply chain, said Michelle Krebs, an analyst at Autotrader. Most companies – like Ford or GM – know who is supplying them. But they do not know who supplies the suppliers. Moreover, the number of suppliers has decreased through many mergers. The more orders you make, the higher your profits – but it also means a fragile supply chain. " When something unfortunate happens, the situation will be extremely serious, " she said.
To create a more sustainable system, many companies will have to revise their just-in-time production model. " Excessively high risk costs that exist in JIT inventory and transnational supply chains are very rarely discussed, " said Eric Weinstein, director at Thiel Capital. Sustainability is not as evident in the revenue and expenditure table as the amount of costs cut, but is an important factor in helping companies survive when disruptions occur. Reducing costs by creating economies of scale and volume gives good results in most cases, but once there is a problem, companies will not have many options – Kose said. " You put yourself in a very difficult situation when you believe that economic scale is the best option for unbeatable pricing ."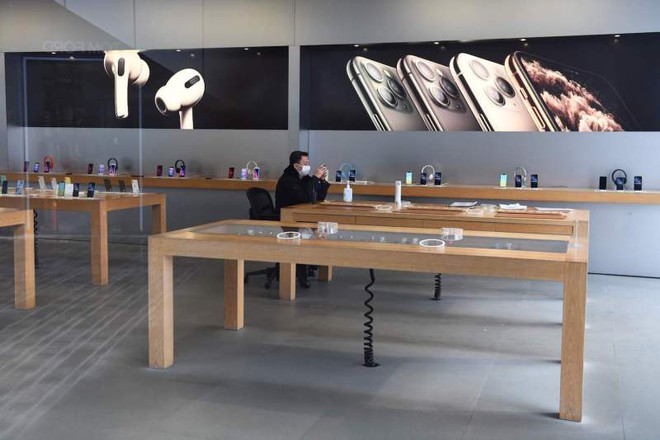 Kose doesn't think this will be the last time we see disruptions in the supply chain, unless manufacturers are willing to invest in multi-source and sustainability strategies. In fact, that's exactly what Merck KgaA did after the tsunami in Japan destroyed the Xirallic pigment factory: they created another dye called Meoxal, and started stockpiling it with Xirallic in many places. Different points besides Onahama. It took 6 months for Merck KgaA to catch up with Xirallic's previous orders.
By 2013, Xirallic was not only produced in Onahama – a spare factory in Gernsheim (Germany) also produced this dye. But this type of sustainability will be harder for Apple. Producing Apple products requires very high labor skills. "The labor skills here are simply unbelievable," Cook said at a conference in China in 2017. " In the US, when holding a meeting with component design engineers, it is unlikely. The meeting room is full. In China, you can fill many soccer fields. "
And so Cook called supply chain problems a "temporary condition", and insisted that Apple would not relocate the factory from China. " We just adjusted a few places, not fundamental changes, series, " Cook said. Terry Gou Tai-ming, founder of Foxconn – Apple's major manufacturing partner – said on March 12 that the process of bringing the production line back to operation had "exceeded their expectations and visualization." me ". But Gou's rosy outlook was quickly overshadowed by concerns over electronic supply chains in Japan and South Korea, the two countries also facing a major outbreak.
Another large region in the world is at risk of an outbreak: America. In theory, JIT production will allow Apple to adjust itself when demand is low, if more and more people stay at home and not go out to buy devices anymore – or if local authorities require Apple to close the doors. line. How's about in real life? Maybe we will know it soon.
Reference: TheVerge
Source : Genk