The price of the service of creating and selling ChatGPT accounts is very high, the possibility of being scammed is very high
ChatGPT caused a global fever since early December last year with more than one million people registered after just one week. In Vietnam, this AI also quickly attracted attention.
According to Google Trends statistics within the past week, "ChatGPT", "OpenAI" are continuously in the top search terms in Vietnam. ChatGPT's website is often at full capacity. This super AI also became a hot topic on the social network Facebook. Across communities of all walks of life, screenshots of chats with ChatGPT pop up in abundance.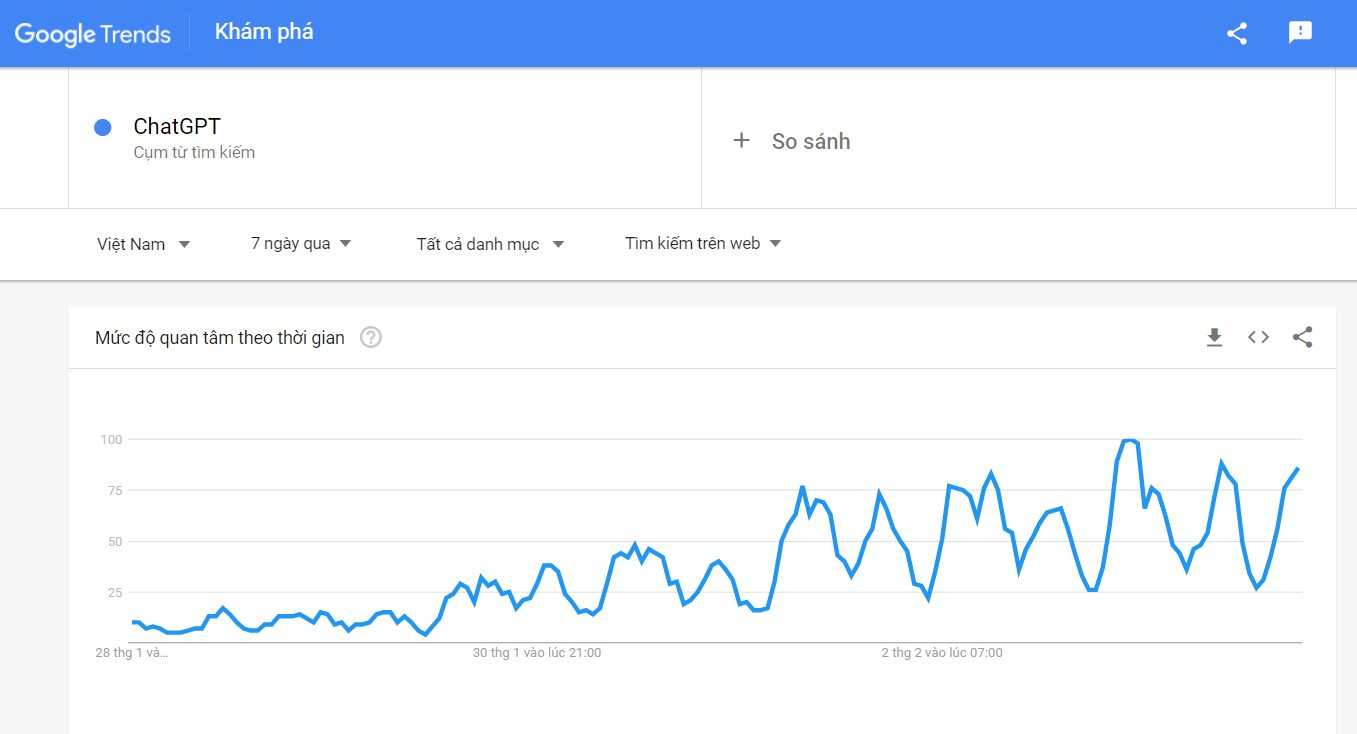 A lot of people are looking forward to experiencing this new technology and looking to create a demo account. However, OpenAI has not yet supported the Vietnamese market, so users have to find a way to "evade the law" according to online instructions such as downloading a VPN to change the network address, top up, rent a virtual phone number…
With a lot of complicated but unsuccessful operations, many people immediately turn to ChatGPT account opening services. Since then, a market for buying and selling accounts, providing ChatGPT account creation services quickly formed and was extremely active on social networking groups.
However, each person has a price that makes the account creator not know what to do. Some people quote prices from 20,000 VND to 200,000 VND, some people receive it 'at will' or for free, some people just need a cup of coffee.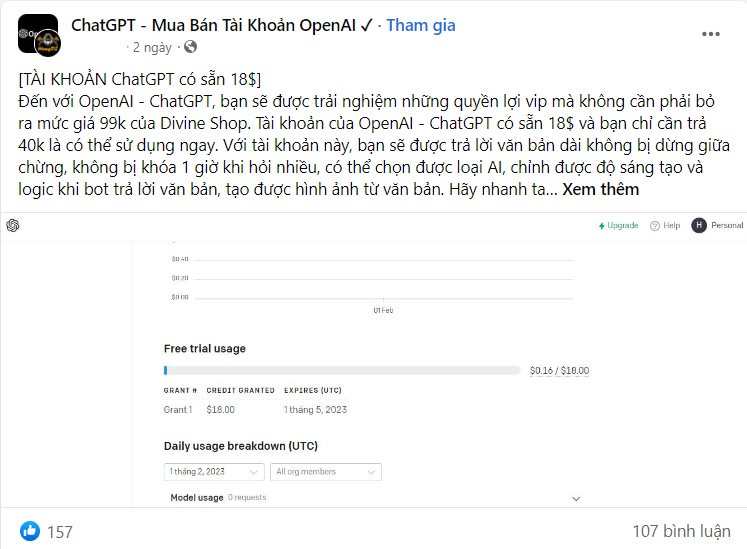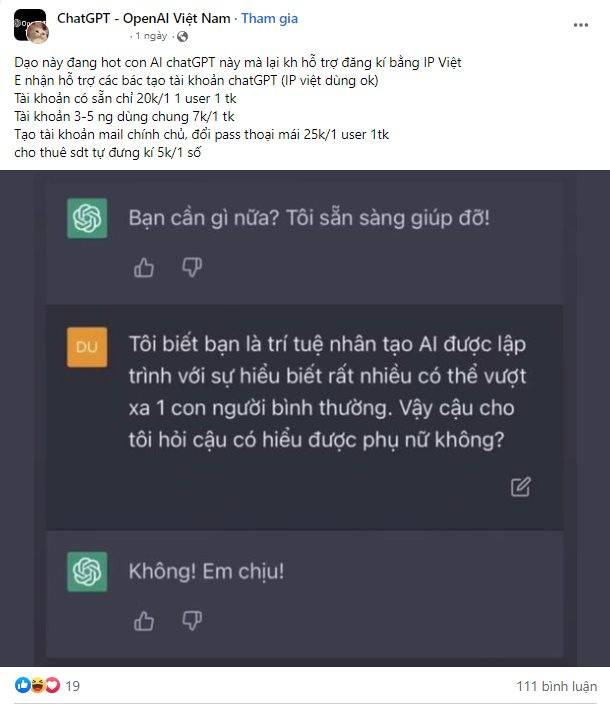 Demand is exploding, so every day, dozens of people post to sell accounts and related services. Each such article attracts hundreds and thousands of comments, thanks to instructions on how to use it.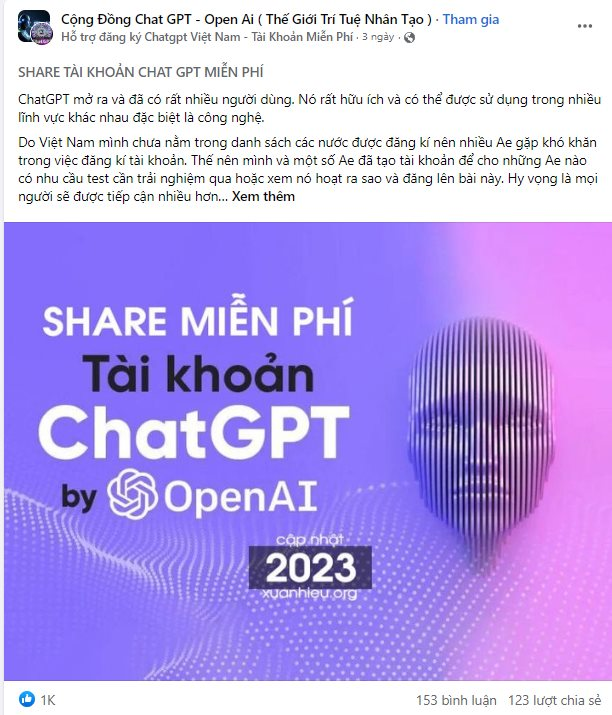 According to experts, in the market, ChatGPT account opening service is divided into four main types. The first is pre-made accounts with names and passwords, which are sold for 8,000-15,000 VND. This account is cheap but can't change the password, there are many users in common, so overload can often occur.
The second uses the email of the provider, but users can actively change the account password at any time, the price is usually over 20,000 VND.
The third is that users will ask to open an account with their own email, but the cost is higher, depending on the provider, it will cost from 30,000 VND or more.
With the fourth type, the account is available for 18 USD and the user can customize it intensively to optimize the search results according to the purpose. This 18 USD will be gradually deducted from each use. On average, OpenAI will charge $0.005-0.02 for each character in the answer. This type of account in the market costs up to 200,000 VND.
The trading of this account has not been carefully controlled, so it is possible to cheat users directly by enticing users to deposit money first but not providing an account or giving the wrong account, etc.
In the market, there is also a situation of selling an account for many users, even taking free shared accounts on groups to resell at a high price. The use will be unstable, confidential password can be changed continuously.
Or users can be tricked into providing email account information and passwords in use, thereby being taken over and attacked by many other related accounts.
Therefore, users need to be very careful to avoid being scammed. Before conducting transactions by creating or buying and selling ChatGPT accounts with other people on the network, users should check the safety of the upcoming transaction. Users absolutely do not provide personal information, especially information such as credit cards to avoid the risk of being scammed.
Source : Genk