The President of a Country Expects Bitcoin to Experience a 'Massive Bullish'
The 43rd President of El Salvador official and businessman, Nayib Bukele, is a big believer in the value of the Bitcoin cryptocurrency. El Salvador and the government of Bukele are famous for making Bitcoin a legal means of payment alongside the USD in the form of legal tender in June 2021.
On September 7, 2021, when the Bitcoin price plummeted, Bukele decided to buy more to increase the Bitcoin reserves in the treasury of El Salvador. After that, Bukele and El Salvador bought more Bitcoin on a regular basis during subsequent halvings. Bukele has said that when the price of Bitcoin drops, it is the best time to stock up on this scarce crypto asset.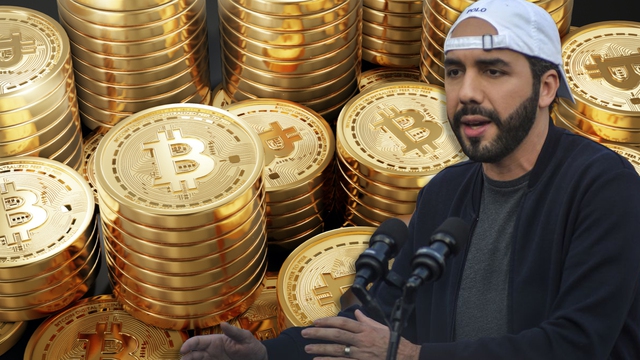 "Most people enter the market when prices go up," Bukele recently tweeted. "But the safest and most profitable time to buy is when prices are down. It's not rocket science. So let's invest some of the money spent on buying McDonald's in bitcoin."
The International Monetary Fund (IMF) recently "urged" the government of El Salvador to abandon Bitcoin as legal tender. Following the warning, the IMF published a 114-page report on the topic of Bitcoin adoption by El Salvador and said the costs outweighed the benefits. But El Salvador President Bukele responded to the IMF with a GIF from an episode of The Simpsons. Bukele also met with Turkish president Tayyip Erdoğan and the two are said to have discussed the benefits of Bitcoin.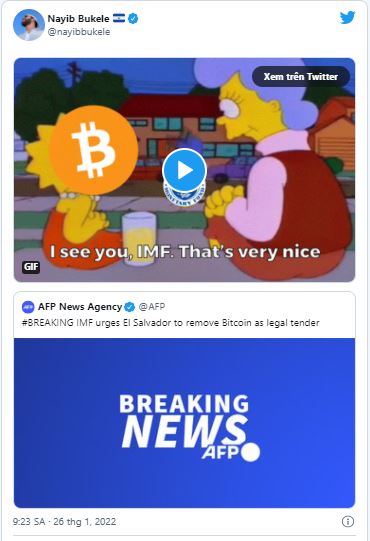 This week, Mr. Bukele explained that Bitcoin is very scarce and that he expects the price of this cryptocurrency to take a giant leap in the future.
"There are more than 50 million millionaires in the world. Imagine when each of them decides they should own at least one Bitcoin. But there will only be 21 million Bitcoins. Not enough for even half of them. The price hike is only a matter of time," Bukele tweeted.
But, economist Peter Schiff soon spoke out against Bukele's claim of scarcity.
"But why buy an entire Bitcoin when buying a single satoshi is enough," Schiff replied to Bukele's tweet. "One bitcoin is merely an arbitrary package of one hundred million satoshis. It is more likely that the millionaires who already own bitcoins will sell them. And a huge price drop is coming."
Refer to Bitcoinnews
Source : Genk