The POCO X3 exploded while charging, Xiaomi denied responsibility
Recently, another "phone explosion" accident happened to an Indian user. He said his POCO X3 bought late last year exploded during charging, damaging the entire machine. Fortunately, there was no significant loss of life.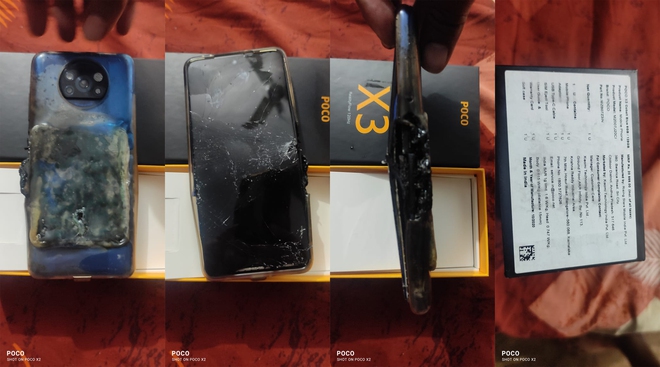 Specifically, the user mentioned above, named Aryan Gupta RJ, is a POCO X3 user in India. According to what this guy posted in a post on Twitter, the POCO X3 was bought by him in December 2020, which is at the same time that the POCO X3 has just been sold in this market.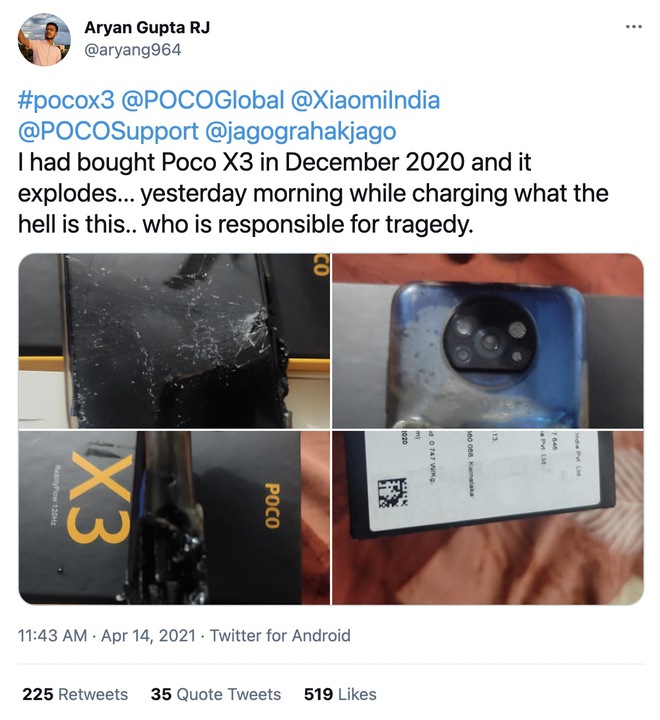 Post by Aryan Gupta RJ on Twitter
According to Gupta, the smartphone has been used normally since it was bought at the end of last year. Until the morning of one day when he woke up and plugged his POCO X3 plug-in, the machine suddenly exploded, puncturing a large hole in the body, the battery burned, causing the machine to completely fail. He then posted on Twitter and called for POCO's support.
POCO India's support page shortly after commented that it would further investigate this incident. However, the POCO's conclusions outrage many people who use the technology.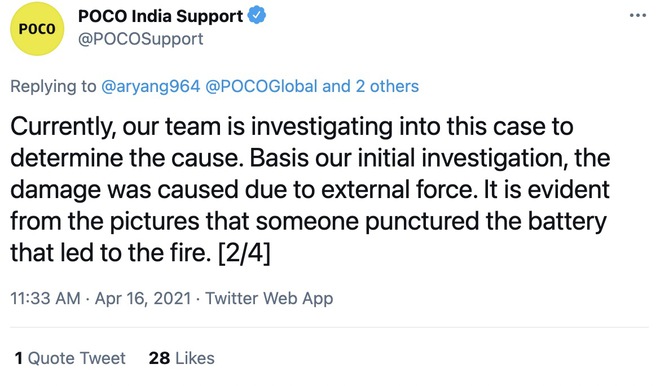 "Currently, we are investigating the above case to find out the cause of the accident. On the basis of the initial investigation, the accident was caused by external forces. Seeing from the image, it can be clearly seen. someone touched and punctured a hole in the battery, which in turn led to fire. "

"We sincerely ask all users to NOT puncture, damage the battery or otherwise apply external force to the phone. This may cause the battery to burn."
Apparently, the owner of the burnt POCO X3 disagreed with the POCO's conclusion and assumed that the cause of the explosion could have been due to the temperature control during charging.
Currently, POCO has not made any further comments other than warning people not to exert strong external forces on the phone, especially the battery area of ​​the device because the battery is a somewhat sensitive component. and extremely dangerous if the user does not know how to protect. Before that, Xiaomi itself has also encountered many cases of users smartphone exploding without reason.
Source : Genk