The opponent of the electric car is back and more powerful than before
As gasoline prices skyrocketed in the first three months of 2022, so did people's interest in hybrid and electric vehicles. That's also not surprising, because "electrified" cars use less fuel than cars that run entirely on gasoline. However, according to data from the auto shopping site Edmunds.com, fascination with electric vehicles also declines as gas prices fall.
Even worse is coming to electric cars. Consumers seem to have gotten used to the rising gas prices and are no longer as enthusiastic about electric or hybrid cars as they were in the first price hike earlier this year.
Accordingly, the percentage of buyers interested in hybrid and electric vehicles on Edmunds.com increased by 25% in the middle of March when gasoline prices were at $4.41/gallon. Then, when gasoline prices fell in April, interest in electric vehicles also fell, but at a much faster rate than gasoline prices.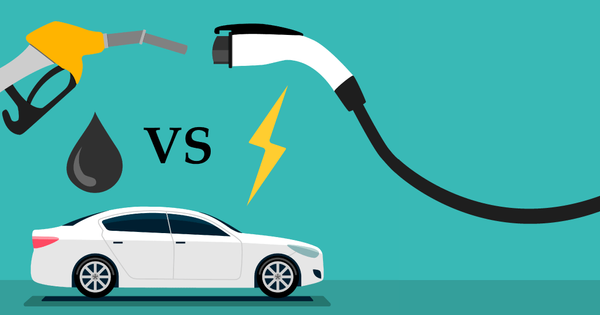 Even when gas prices rebounded and hit $5 a gallon in June, interest in electric vehicles was up but below the peak. Specifically, only 22% of car buyers look for an electric vehicle. Meanwhile, the most recent data shows that when gasoline prices fell 5 percent from their peak of $4.41 a gallon in early March, interest in electric vehicles dropped 32 percent.
Currently, when the price of gasoline in the US has reached 3.7 USD/gallon on September 14, the economic efficiency of electric cars compared to petrol cars is no longer superior.
Edmunds tracks the types of vehicles people are researching on the web and divides them into 2 categories, electric (including hybrids) and non-electric.
Daniel Levine, a consumer trends consultant and director of the Avant Guide Institute, says car buyers are also influenced by manufacturers' marketing campaigns, changes in promotional policies and profits. capacity to make a decision to buy a car or not.
However, the role of gas prices cannot be denied in the trend of electric vehicle research. It is clear that rising gasoline prices are the main driver of users' interest in the vehicle line that is expected to revolutionize the global climate. That momentum, however, waned after the initial rally.
When gasoline prices skyrocket due to Russia's special military operation in Ukraine, consumers may perceive it as a strange phenomenon and are uncertain how high gasoline prices will go. That caused a spike in searches for electric cars. However, when prices peaked and dropped, consumers assumed that was the limit and their initial concerns subsided.
" As gas prices rise, people can adjust their behavior by driving less. In addition, companies have been flexible in allowing workers to work remotely, which eases pressure on demand. use fossil energy, " said Aleksandar Tomic, vice-chancellor for innovation and technology at Boston University.
According to Edmunds.com, although interest in electric vehicles is no longer as high as it was during the beginning of the price increase, interest in electric vehicles is still 3 percentage points higher than at the beginning of 2022.
Of course, customer interest in learning does not directly correlate with actual sales of electric and hybrid vehicles, especially in this automotive market, as supply chain disruptions cause a range of problems. problems with manufacturers. Electric and hybrid vehicles account for only 10% of new car sales.
Reference: CNBC
Source : Genk