The online community shares "striking" moves to win in gameshow Guess Prices
As expected of the online community when only a few days of getting started getting acquainted with gameshow was able to draw no less experience to win the question of Guess the Price. At the same time through the following "hegemony" to increase the chances of winning the prize has been doubled from 9 million to 18 million VND per episode.
Listening to Tran Thanh, "calling the whole family to watch gameshow"
According to what the online community whispered, the difficulty of the suggestions has increased. In the latest episodes, Sam and Ngo Kien Huy have come up with troublesome problems that cause players to stretch their brains. Not to mention the suggestions of the song from Emmi Hoang, just one inch of negligence is no clue to find the right answer. The only solution to be sure of winning is to bring as many people as possible to play.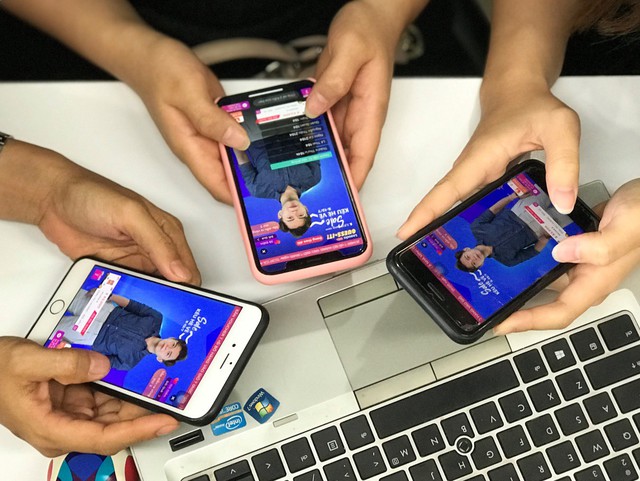 Just on time, the players gather to gather together to "Guess the Price"
Ms. Anh Thu (23 years old), a hard fan of shared gameshow "Every 8 hours every night, the whole family of 5 siblings gathered, ready to" fight ". , especially when meeting difficult questions ".
Add you more fun, add a guess card
Anyone who has ever participated in 1 episode Guess the price must nod to acknowledge that the "guess card" is the mantra given by Gil Le, Sam and Emmi in every episode of gameshow. Does anyone comment on suggestions? Share gameshow to call your buddy right away to play and get 1 more guess card. The question is too difficult and you are not sure about the right price of the product? Use 1 guess card right away, use all your friends to invite you to play again, have more guess cards, no need to worry. Every day Ngo Kien Huy also reminded these things before each episode, making players unable to not memorize.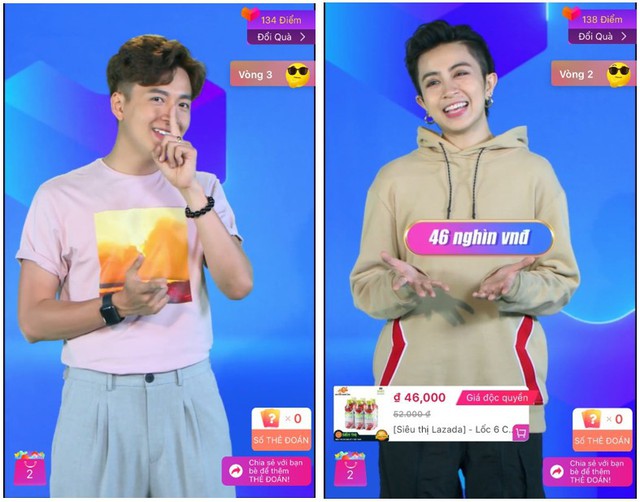 Follow Ngo Kien Huy and Gil Le, share with friends to add a guess card that can answer the correct price of the questions
Consult comments from other players
Being a person must know how to share … answers! After each suggestion the player will support each other by posting comments on the price of the product. The comment frame at that time is the salvage feature for those who are still blind about the answer of the question that sometimes brings unexpected luck.
Mr. Quoc Trung (28 years old), said: "I was late, so I could not listen to the suggested song Emmi gave me, and quickly looked at the comment, everyone found it to be 148,000 VND. I quickly, received the voucher award from Guess the price ". Surely not only Quoc Trung alone but also other players who also happened to win the prize thanks to the comment frame in gameshow.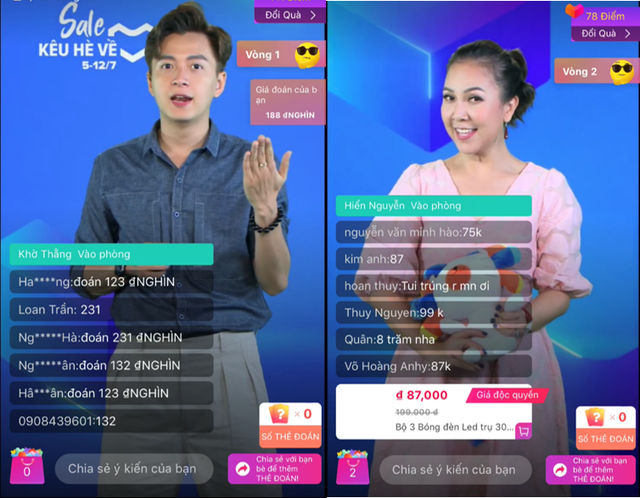 Specialize Google team to decipher difficult questions
With the increasing difficulty of suggestions, players do not always comment on product prices. Typical is the question of Emmi Hoang about the birthday of singer Le Quyen. For those who do not know this female singer, this will be a tough question that cannot be solved with just one try. At such times, "google team" will be a 100% effective way for MCs and community to buy products. Players who have up to 30 seconds to import product prices should only be able to quickly check google. It's good to earn reward points for this question.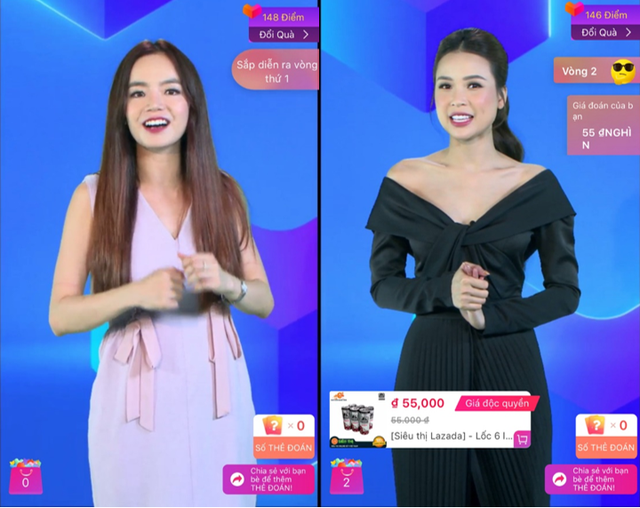 In addition, for those who still do not know, the price of the main product is the price that will be promoted during the mid-year shopping festival on July 12. "Sale summer summer" shopping festival will bring up to 50% super discount program from over 300 leading brands such as Lock & Lock, L'Oreal Paris, Maybelline NY, Rohto, Senka, Anessa, …
Memorize the secrets above and watch gameshow Guess Prices from now until July 20 with broadcast hours 12:00, 13:00, 19:00, 20:00, 21:00 and 22:00 each Day to not miss the opportunity to both hunt and voucher, ready for a shopping festival in the middle of "Sale summer call" on Lazada.
Download now Lazada app or visit here to update the latest information about gameshow "Guess the Price" and mid-year shopping festival.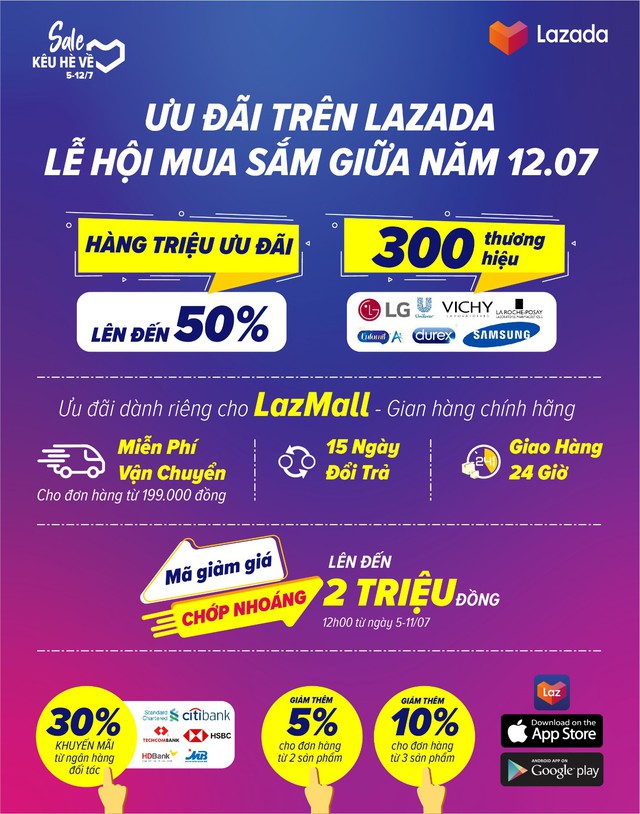 Source : Genk