The online community is strange: Hooray, condemn and claim anti-types, but why is the YouTube channel Tho Nguyen still growing rapidly, subscribing to the Diamond button?
Not long after the request and the removal of all the videos on YouTube, Tho Nguyen officially returned with a new name, Tho Ngok Ngok and his partner Tieu Bao Bao. This makes the online community fierce controversy.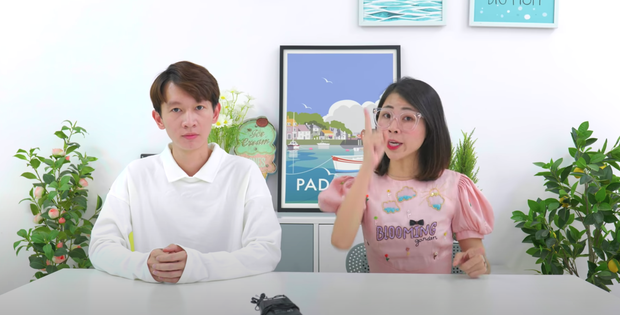 The return of Tho Nguyen in a new video on YouTube channel nearly 9 million followers
There have been many netizen comments complaining about the YouTube channel not disappearing forever, or why the video has been crying goodbye but still appearing, or like blocking or unfollowing YouTube by Poetry Nguyen.



But strangely enough, despite being boycotted and complaining, along with the unsubscription of the online community, Tho Nguyen's YouTube channel still increased followers rapidly. Currently increased to 8.88 million subscribers, will soon reach 10 million, qualify for the Diamond button of YouTube.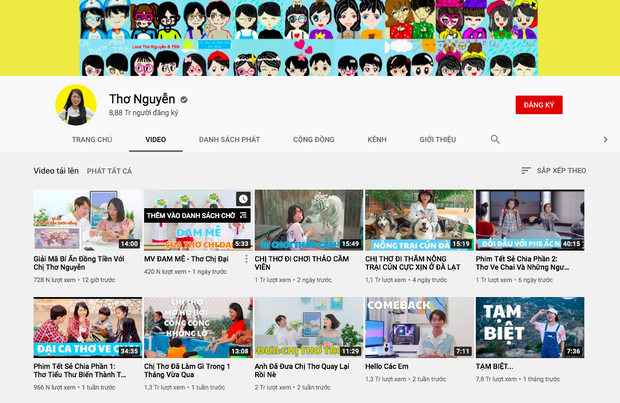 Tho Nguyen's YouTube channel has nearly 9 million subscribers and has uploaded many new videos
According to statistics from the Social Blade website, within the last 30 days, Tho Nguyen's YouTube channel has increased by more than 50,000 subscribers, many days increased sharply to more than 10,000 subscribers.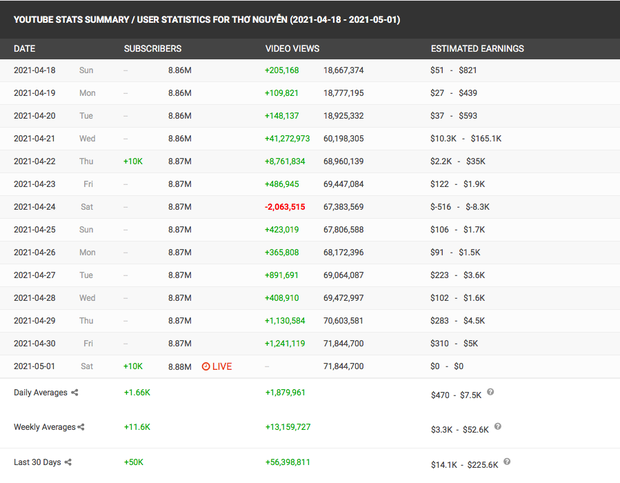 YouTube channel statistics Tho Nguyen from Social Blade
Source : Genk