The 'obnoxious' default settings on Windows 10 that you should disable right away
The official release time of Windows 11 is very close, but due to hardware requirements, most users will probably choose to "be faithful" to Windows 10. If you are also using Windows 10 then you can take a few minutes to review the "obnoxious" default settings below as they may collect personal information and suggest offensive advertisements to you.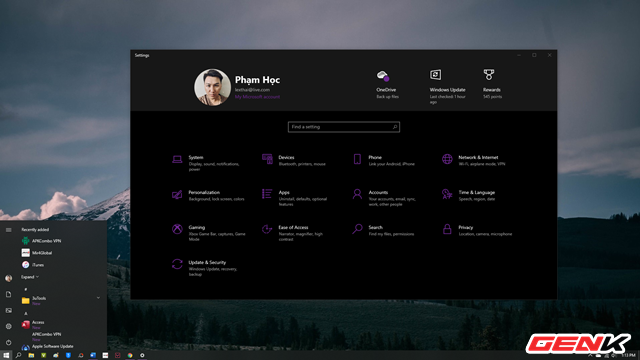 These Windows 10 features are mostly harmless, but can compromise your privacy, speed, and convenience. Therefore, it is advisable to disable it. As follows.
1. Share updates
A feature added by Microsoft to Windows 10 is to re-optimize the update delivery system, allowing users to download updates from other Windows 10 computers over the Internet (not just from owner of Microsoft). Of course, your computer is also used as a hub for sharing updates for other Windows 10 users.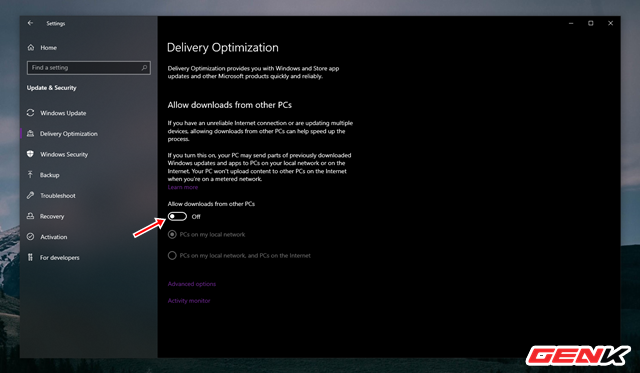 This feature is enabled by default, but you can turn it off by going to Settings > Update & security > Advanced options > Delivery optimization , and turning OFF the Allow downloads from other PCs option .
2. Annoyance notifications
Action Center in Windows 10 will display all notifications, reminders, etc. But you will never need to care about these kinds of notifications, right?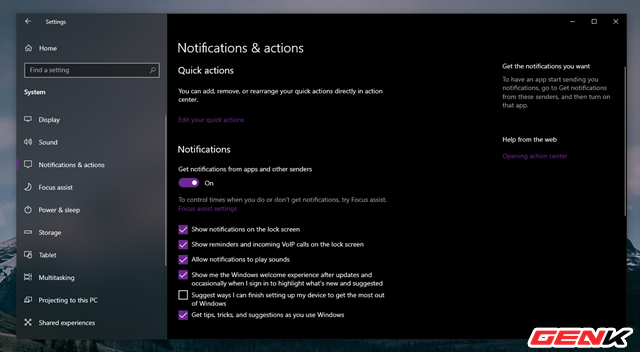 Depending on your personal needs, you can disable or control these notifications from Settings > System > Notifications & actions .
3. Ads from Start Menu
It can be seen that Microsoft is very directing users to the Microsoft Store. In particular, users can see applications that they have never downloaded in the Start Menu, these applications are basically ads from Microsoft.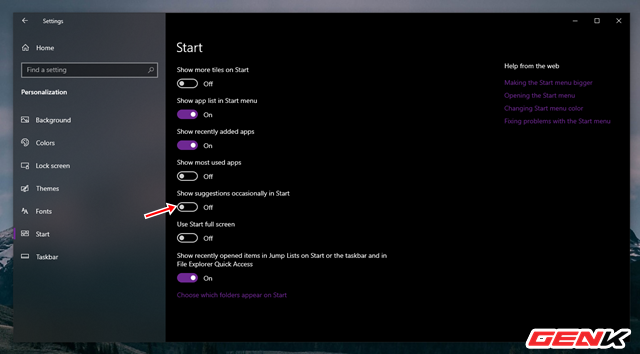 To turn off these ads, go to Settings > Personalization > Start , switch to OFF in the option Show suggestions occasionally in Start .
4. Sharing advertising information to third-party applications
Microsoft will track your interests and habits in Windows 10, and for each Microsoft account you use, it will be associated with an advertising ID. Microsoft uses this ID to display advertisements related to your information, and it also shares it with third-party apps from the Microsoft Store.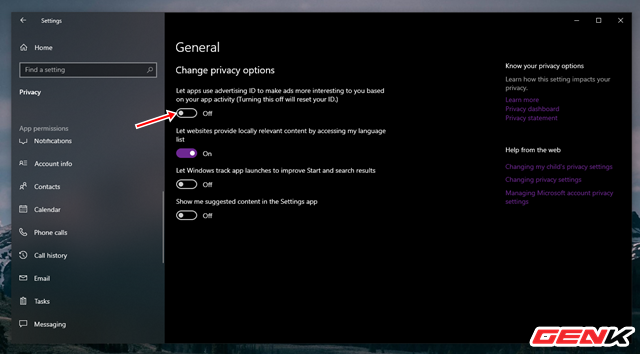 And of course, you can prevent this by going to Settings > Privacy > General and turning OFF the option Let apps use advertising ID to make ads more interesting to you based on your app activity (Turning this off). will reset your ID).
5. Cortana knows about you
Cortana, your personal assistant in Windows 10, and she collects information about you too. Specifically, she will collect information such as your voice, handwriting and even your operation history. Overall pretty creepy, isn't it?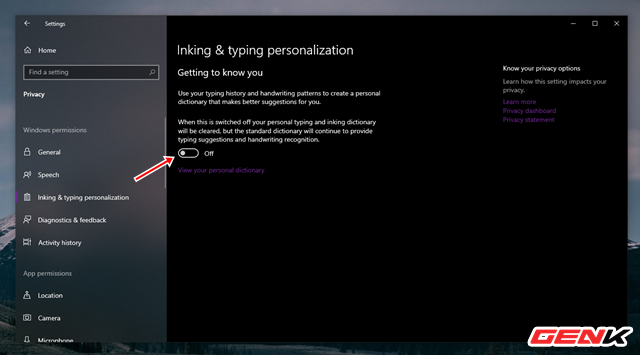 To prevent too much about your Cortana know, go to Settings> Privacy> Inking & typing and it goes OFF.
6. Applications running in the background
In Windows 10, many apps run in the background even when you don't open them – by default. These apps can receive information, send notifications, download and install updates, and consume a lot of your bandwidth and battery life. If you're using a mobile device or a paid-for-capacity connection, you'll probably want to turn this feature off.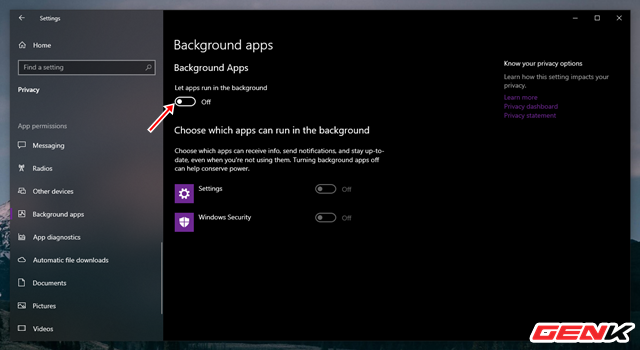 To do this, go to Settings > Privacy > Background apps and turn OFF the option Let apps run in the background . Or manually turn off the apps you don't need.
7. Sync All
By default, Windows 10 will synchronize all data such as system settings, themes, passwords, search history, etc. across all devices using the same account. But surely not all of us want our search history to sync from phone to computer, right? So here's how to turn off sync.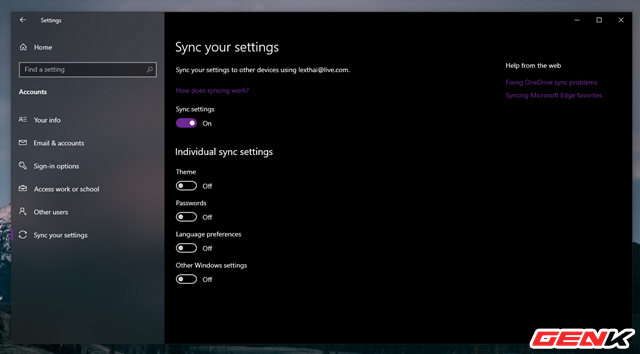 To turn off this sync feature, go to Settings > Accounts > Sync your settings , then turn OFF the option you want to disable syncing.
8. Automatic Updates
By default Windows 10 will automatically download and install updates as they are released, and you can't really turn them off. And honestly, you shouldn't disable them – a regularly updated operating system is a safe operating system. But if for some reason you want to prevent your computer from automatically downloading and installing Windows 10 updates (perhaps so you can download and install the aforementioned updates on your own schedule). manually), you can pause updates for a certain amount of time.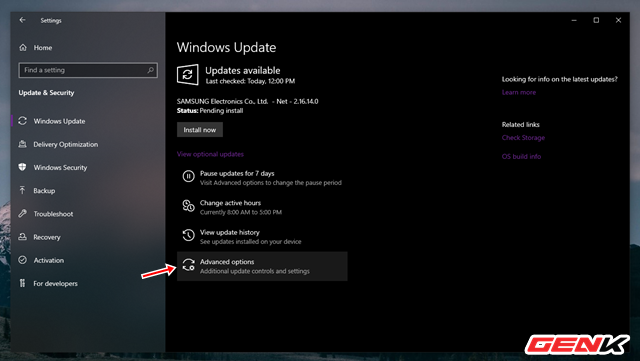 To delay this update, go to Settings > Updates , then click Advanced options .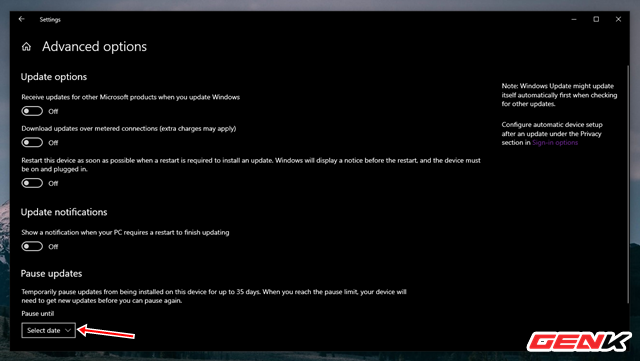 Scroll down to the Pause updates section and choose when the updates you need are done.
Source : Genk