The newly launched AirPods Max have been tattered by the meme because the case is too like a woman's bra
On the night of December 8 (Vietnam time), Apple suddenly launched its first headset model called the AirPods Max. According to the introduction of the Apple house, this headphone will focus on enhancing the audio experience of the user, with each ear being able to rotate many horizontal angles for an extremely flexible way. In addition, it is also equipped with 2 H1 chips on each side of the earcup to handle the best and sharpest sound (You can find out more details in this article ).
However, like many recent products launched by Apple, especially the AirPods Pro model, the design of this product has been dissected by the Internet as well as "memeists" and then processed into a series of photos. Super muddy that everyone looking at must laugh.
A lot of people have the same opinion that their first impression of the AirPods Max is that this headset looks quite similar to a woman's bra, especially when in a Smart case. Case. This is also the main inspiration for the new meme series to come out.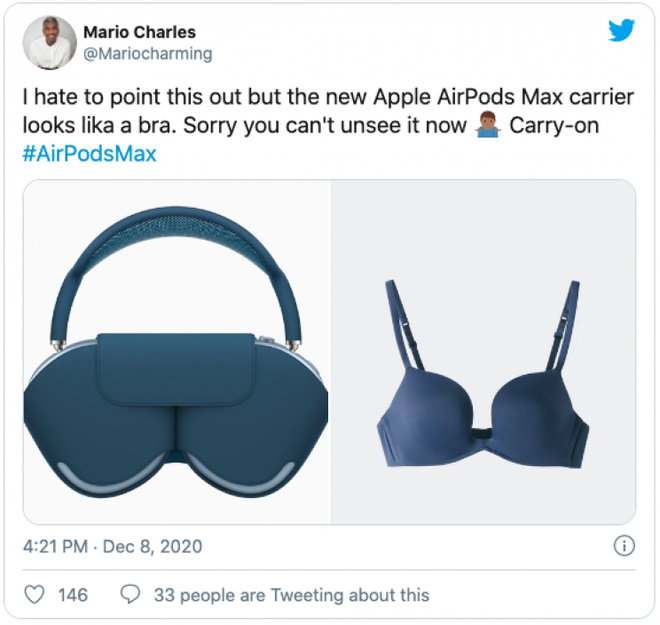 I don't want to point out where the Apple AirPods Max case looks like a bra. Sorry but you can't think otherwise.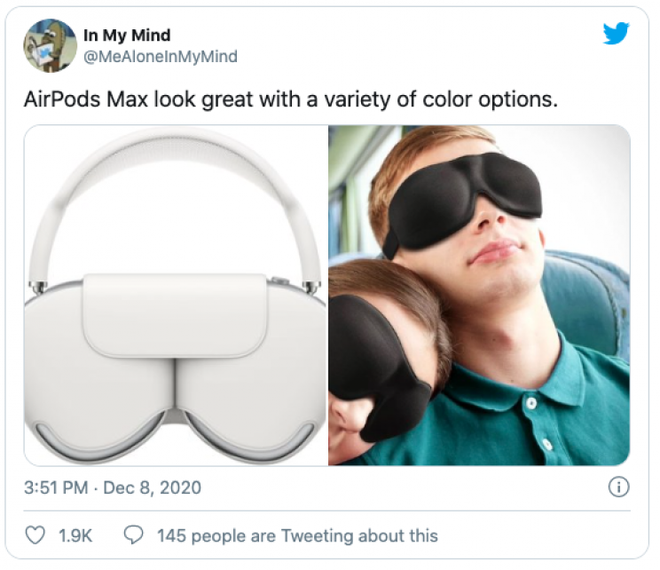 It's fine to make an eye patch when you sleep, there are also many colors, spoiled for choice.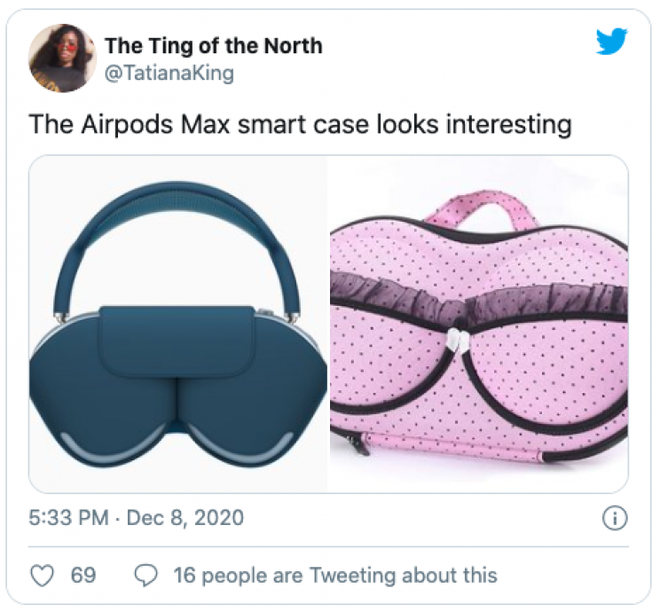 The Airpods Max Smart Case looks pretty cool.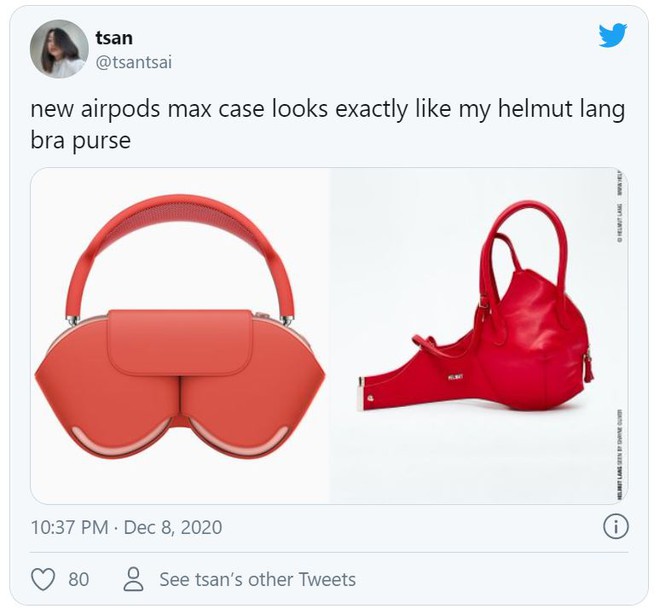 The Airpod Max case looks like my Helmut bra purse.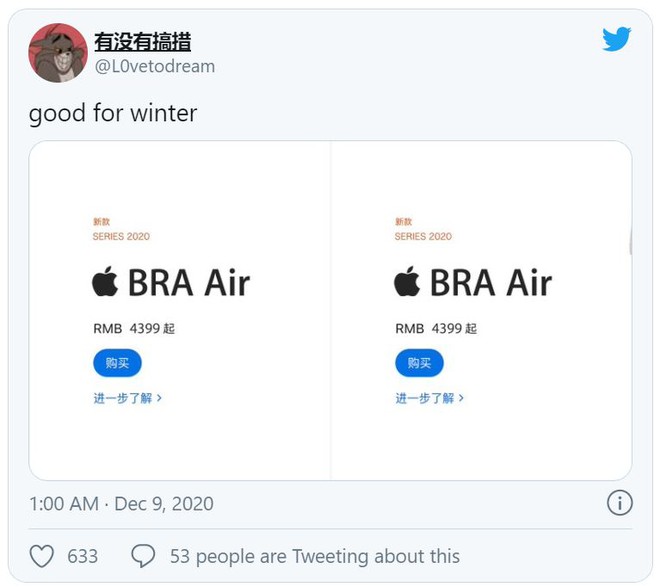 Introducing the Apple brand-name air bra, perfect for cold winter wear.
The listed price for AirPods Max – $ 549 (nearly 12.7 million), has also been a controversial factor in the user community since Apple announced this product.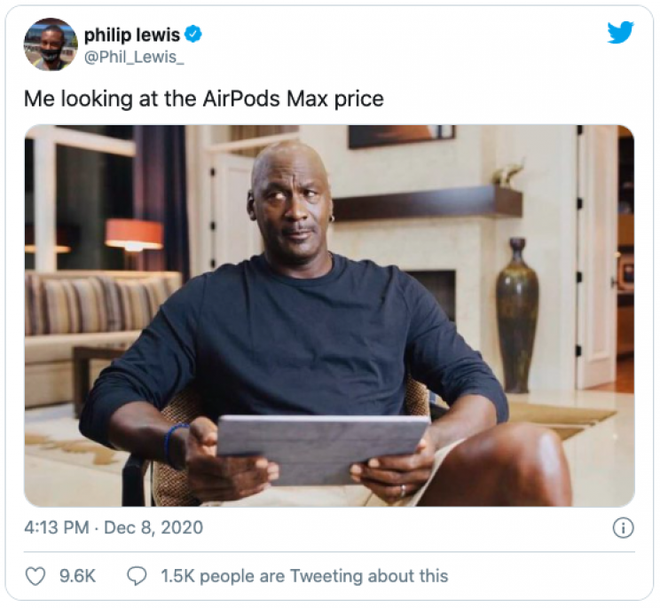 Looking at the price of the AirPods Max, it is painful to cut, it is "expensive"!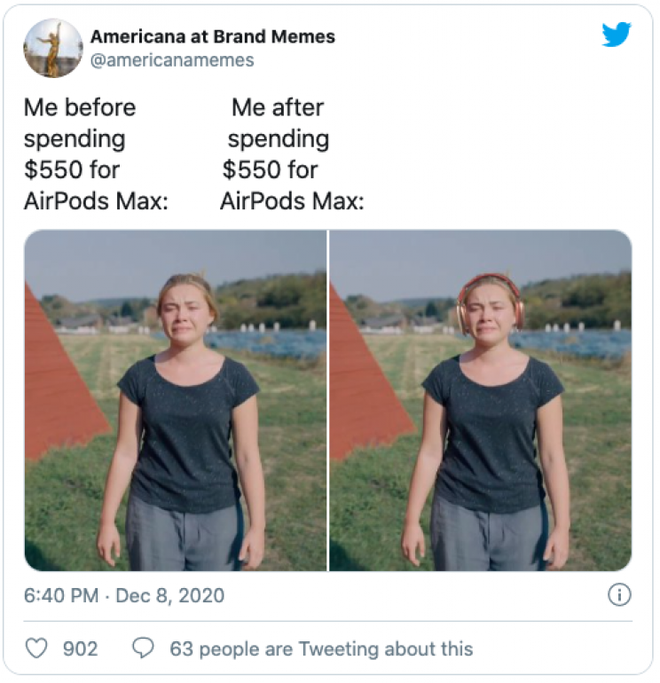 I was quite upset before I spent $ 550 on the AirPods Max because life was so difficult; After buying it, it is still as frustrating as it used to be. It costs money, but it's beautiful to wear it.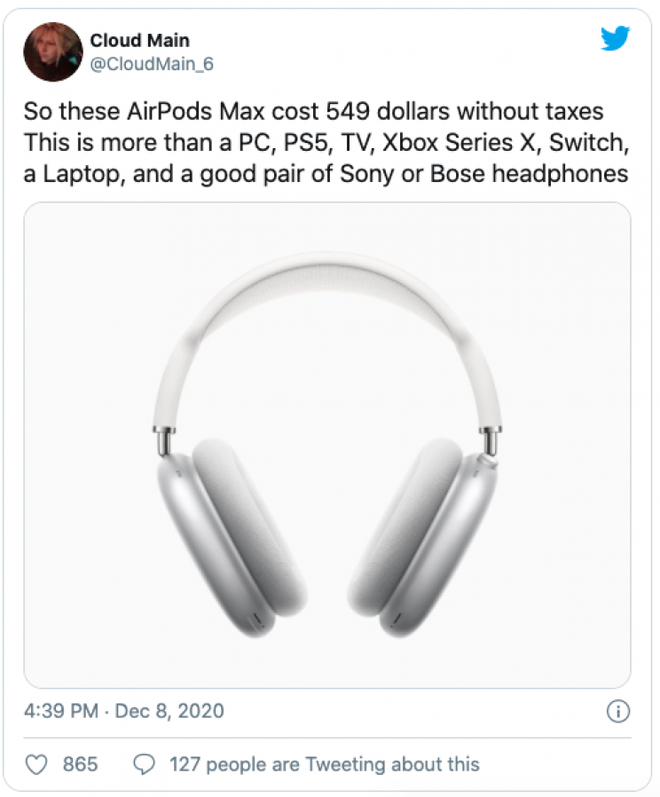 This headset costs 549 USD excluding tax, more expensive than 1 PC, PS5, TV, Xbox Series X, Switch, laptop. Some genuine headphones from Sony or Bose are "delicious".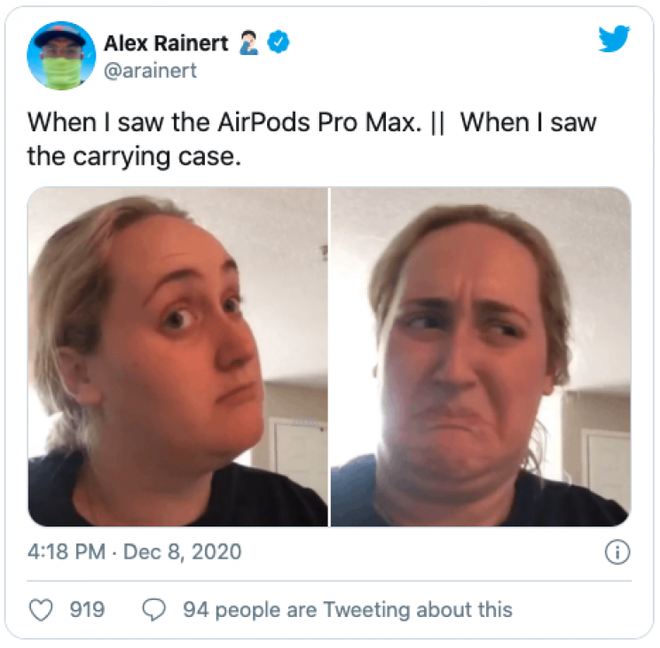 Just looking at the design of the AirPods Max is confusing enough, adding a heavenly price tag, it's hard to understand.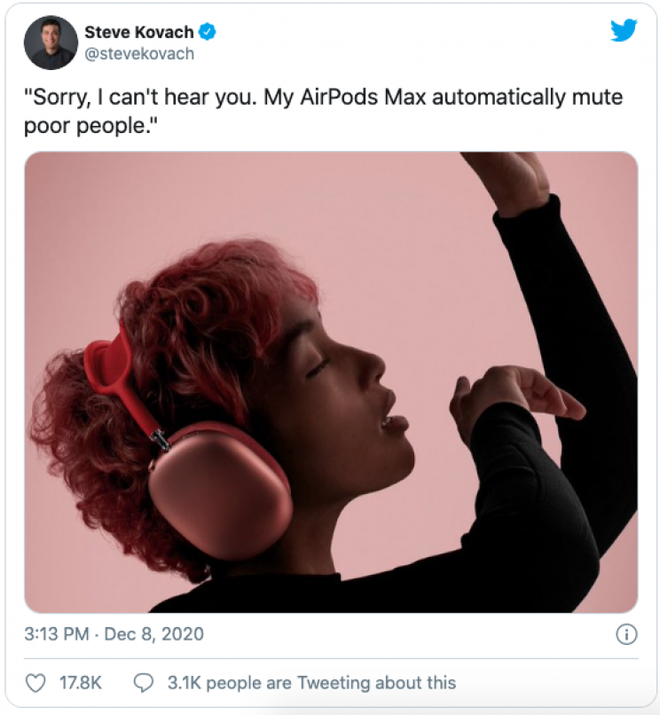 "Sorry, I didn't hear anything saying anything. My AirPods Max have automatic mute for people without money."
This is exactly the original design of this AirPods Max.
According to cultofmac
Source : Genk