The mysterious "mafia" boss in SEA: Pouring huge money into Sea, Grab, is the boss from Gojek to GoTo, everyone in the tech world respects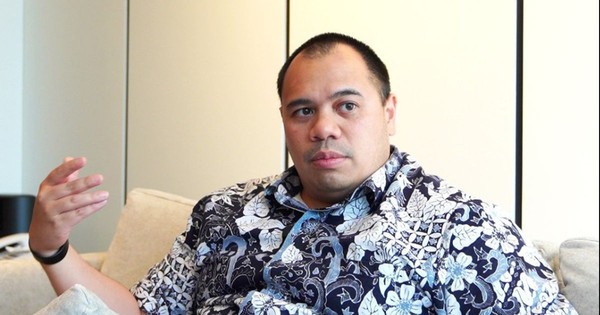 When Elon Musk met with Indonesian politicians and business leaders this year to discuss potential deals, a member of the delegation took a selfie with the world's richest man.
"Hopefully this meeting can bring more high-tech investments to Indonesia," the burly man with a bright smile wrote as he posted the photo on Instagram.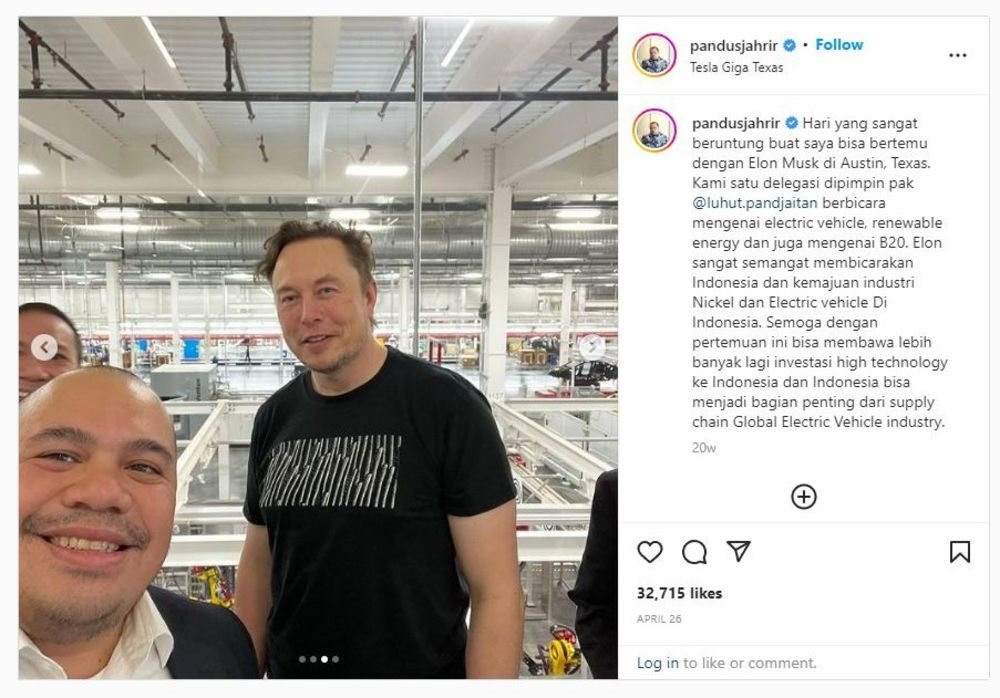 Pandu Sjahrir is not a household name, especially outside of Indonesia. However, in the context of Southeast Asia's burgeoning technology sector, he has a great influence. Almost all of the biggest tech companies in the region have some connection to the 43-year-old investor and executive.
At game and e-commerce giant Sea, Sjahrir was president of Indonesia operations until the end of last year. At ride-hailing company Gojek, he was a board member before the company merged with online platform Tokopedia. At the then incorporated company GoTo Group, he was chairman of the finance unit. And at Malaysia's Carsome Unicorn Group, he serves as an advisor.
"In Indonesia, he (Sjahrir) is definitely one of the few – maybe just three to five," said Jun Hong Heng, founder and chief investment officer of San Francisco-based Crescent Cove Advisors. people – play an important role in the technology sector." Jun is working with Sjahrir at a SPAC company looking for regional targets.
According to Heng, Sjahrir pays close attention to investments and access to capital. He is the managing partner of Indies Capital Partners, a Singapore-based firm whose business is lending and betting on deals in the later-stage technology sector. Through two technology-focused funds that raised more than $300 million, Indies has backed 25 companies, including ride-hailing and food delivery service Grab Holdings and e-commerce company PT Bukalapak.com in Indonesia.
He is also a founding partner of AC Ventures, an Indonesian company that targets early-stage startups. AC Ventures is under management of approximately $500 million in assets and has made over 120 investments in the region, including Carsome.
However, according to Heng, what is really different with Sjahrir is his relationships. Sjahrir was born into a family that owned a powerful coal mining empire. The industry has close ties to authorities in Indonesia, the world's biggest fuel exporter. His uncle is Luhut Pandjaitan, who led the Indonesian government delegation to the US to visit Musk in April.
Heng said: "He comes from a political family. He knows a lot of details about the government. He will be able to bridge or connect you with the right people. That's the biggest added value."
It's a reminder that while Southeast Asia's tech scene is bringing new ways of life to more than 675 million people and creating a new class of wealthy founders, there is still a need to work with people from families. influential people who can open the political and business doors of the region. That is the elite.
Sjahrir was born in Boston and studied in the US, earning an MBA from Stanford University's Graduate School of Business. He has worked in finance in New York, Hong Kong and Singapore – including as an analyst at Lehman Brothers Holdings Inc.
One of Sjahrir's early investments was in Sea, a company led by Forrest Li, who quickly became Singapore's richest man last year. Li, a Stanford student in Sjahrir's previous class, asked him to join and invest. Sjahrir did so in 2016, but declined to disclose how much he invested.
"Quietly and patiently, there was a group of ' Stanford Mafia' who have been working with the private equity firm Asia Partners, who was previously chairman of the Sea group," said Nicholas Nash, managing partner and co-founder of private equity firm Asia Partners. and is attracting the attention of Southeast Asian technology circles.
Sjahrir said his role at Sea, an investment he describes as a "really big gamble," includes helping to build relationships with "key stakeholders."
Shares of Sea have surged more than 24 times since listing in 2017 to a peak last October, valuing the company at more than $200 billion. Since then, prices have fallen more than 80% amid a widespread tech sell-off and disappointing corporate results. Shares of GoTo are down 21% from their initial launch in April. Meanwhile, Grab has lost two-thirds of its value since listing shares through the SPAC merger in December.
"Tech companies need to be less ambitious to get through this winter," Sjahrir said. He recommends strengthening the balance sheet and focusing on core business areas.
Sjahrir joined Indies in 2017 after meeting its founder, Denny Goenawan.
Indies provided significant debt to Singaporean fashion startup Zilingo last July. Zilingo has since fired co-founder and CEO Ankiti Bose, and their existence is in doubt. The Indies have recovered "a substantial portion of the capital," Goenawan said.
Sjahrir has also held a number of roles in the energy industry, serving as vice president of TBS Energi and president of the Indonesian Coal Mining Association. However, he has some doubts about his role in the Indonesian tech industry.
"Stakeholders always listen to what we have to say," he said. Whether it's the government, whether it's a financial institution, they see us as a good partner."
Source: Bloomberg
Source : Genk