The move of Mobile World with "children" who do not bring money to their mothers: Decisively closing or "feeding a fattening hole" waiting for sale?
Decisive closing decisions
Mobile World Investment Joint Stock Company (stock code MWG, hereinafter abbreviated to TGDD) will close the entire Bluetronics chain in Cambodia in the first quarter of 2023, information was shared at an investor meeting on 16/02. February 2023.
Bluetronics is the first step of MWG in exploiting the international market since 2017, the original name is the BigPhone chain, with a similar model to thegioididong.com in Vietnam. In June 2020, this chain was renamed Bluetronics, expanding its operating area from Phnom Penh to other provinces.
Mr. Doan Van Hieu Em – CEO of Mobile World once said that the revenue of the Bluetronics chain is estimated at VND 500 billion in 2021. Had it not been affected by the Covid-19 pandemic, Bluetronics would have reached the break-even point. right in 2021. At that time, the company's leaders still set a goal to recover capital and make a profit in this chain in 2022.
According to financial reports, Mobile World in Cambodia has suffered a pre-tax loss continuously from 2017 to now, accumulating VND 605 billion.
" Currently, the Bluetronics model in Cambodia is quite similar to the Dien May Xanh model in Vietnam, ie selling phones, electronics and other satellite products. The model in Cambodia is not a bad model, we even "customize" it to suit this market better ," said CEO Doan Van Hieu Em.
However, at present, because the Cambodian market is too small and the tax policy is complicated, the Board of Directors of TGDD realizes that stopping the Bluetronics chain is necessary for businesses to focus resources on the Indonesian market. Because contrary to the Cambodian market, the market in Indonesia is much larger, even twice the size of the current Vietnamese market.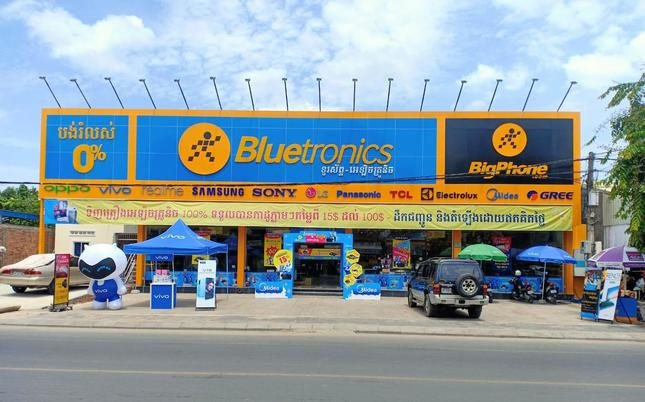 This is not the first time that TGDD has had to make a decision to cut off inefficient business operations. Remember on January 10 last year, TGDD simultaneously launched 5 retail chains with completely new business areas including: AVAFashion – a fashion store chain, AVASport – a main chain of sportswear stores. brand, AVAKids – a chain of stores for mothers and babies, AVAJi – a retail system of watches, jewelry, glasses and AVACycle – a chain of bicycle shops in the form of a "shop in shop" at Dien May Xanh system.
The simultaneous launch of these 5 brands shows the drastic step of Mobile World in the post-pandemic period with the ambition to conquer new potential markets.
However, after just over 6 months of market launch, TGDD closed two retail chains AVAFashion and AVAJi. The reason is that the business is not efficient and needs to be rearranged.
Turning children into grandchildren, "feeding a fattening hole" waiting for sale
Another child of TGDD who is still having to "feed a fattening hole" is the Bach Hoa Xanh system. This mini supermarket system costs TGDD a lot of money when it suffers from continuous losses from 2016 to 2020, with a peak loss of 2,744 billion dong in 2022. The total accumulated loss after tax in 7 years since the establishment of Bach Hoa Xanh is nearly 7,200 billion dong . copper .
According to the latest report of Mobile World, by the end of December 2022, Bach Hoa Xanh has 1,728 stores in operation. This chain's revenue still reached more than VND 27,000 billion, equal to 96% of the record revenue of 2021 when the need to hoard essential goods increased during epidemic outbreaks.
After strongly restructuring and closing a series of inefficient stores, BHX has shown positive signs. Compared to before the restructuring, the average revenue/store/month in Q4 reached VND 1.37 billion – an increase of 45% compared to Q1/2022 and direct profit (EBIT) at the store has changed. from negative to positive 2%-3%. In-store EBITDA at 7-8%.
In 2023, Bach Hoa Xanh aims to reach the breakeven point of the entire chain by the end of the fourth quarter of 2023.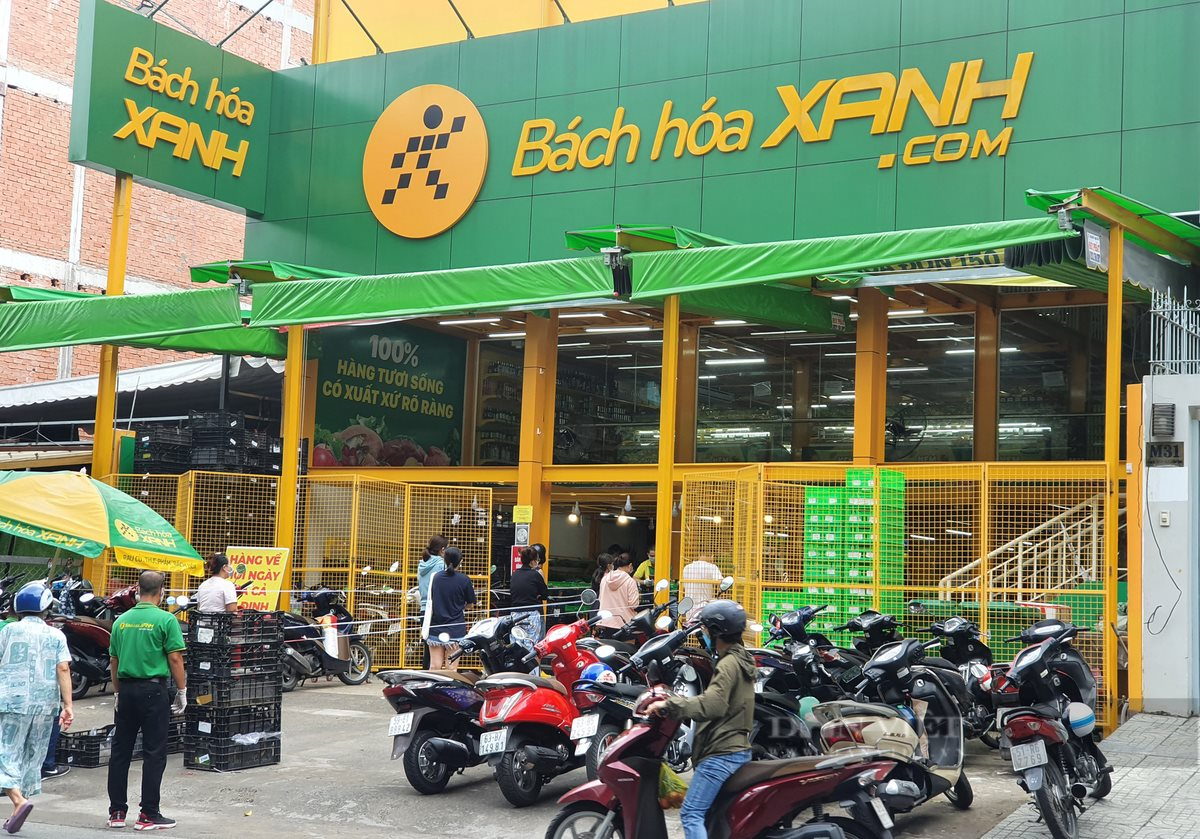 In another development, in April 2022, TGDD established Bach Hoa Xanh Investment and Industry Joint Stock Company (hereinafter referred to as BHX Investment) whose main business is investment management. The company's initial charter capital was VND 10,000 billion, recently increased to VND 14,050 billion . The enterprise is owned by Mobile World with 99.99% of capital, equivalent to VND 14,049.8 billion.
A few days after the establishment of BHX Investment, TGDD sold shares of Bach Hoa Xanh Trading Joint Stock Company to its subsidiary, Bach Hoa Xanh Investment and Technology Joint Stock Company. directly become an indirect subsidiary, or roughly called the "grandson" of TGDD.
Bach Hoa Xanh Trading Company (hereinafter referred to as BHX) is the owner and manager of the Bach Hoa Xanh supermarket system. Most recently, in June 2022, BHX increased its charter capital from VND 12,801 billion to VND 13,882 billion.
This move may be related to the plan to offer up to 20% shares of Bach Hoa Xanh shared by TGDD at an investor meeting at the end of 2022. TGDD said that the company is in the process. about 70-80% of progress has been made. Chairman Nguyen Duc Tai also revealed that in the first quarter of next year, the invitation for investors to participate in buying shares of Bach Hoa Xanh will be completed. " Bach Hoa Xanh conducts a 20% offering not because it needs capital but is considered a stepping stone to IPO ", Mr. Tai said.
The Mobile World leader once said that closing or opening the door is normal and needs to be done regularly and continuously. What business is not effective must be rearranged to develop better.
Even so, all business decisions that don't work, or are experimental, come at a price.
Source : Genk