'The management of labels' EDR manages risks at the terminal
With the development of technology today, terminals are increasingly connecting to public networks to serve the business needs of enterprises. However, this is also the target of technology criminal organizations using high technology to steal data, control and hijack organizations or businesses.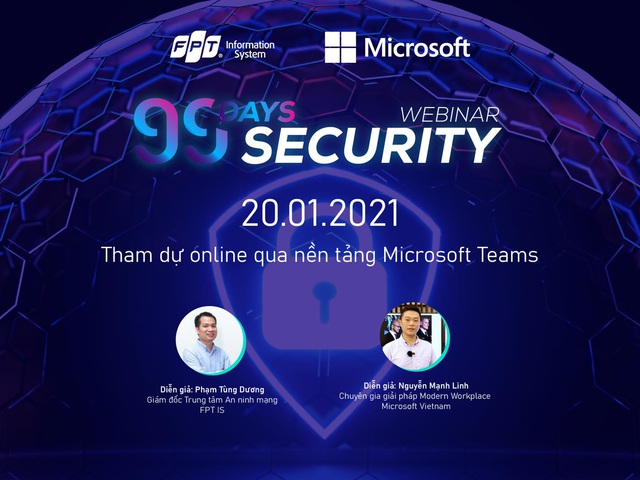 Webinar "99 Days Security" is held at 10:00 a.m. on January 20, 2021
Based on established functions, EDR can manage threats and vulnerabilities based on risk monitoring and analysis, quickly transitioning from warning to automatic recovery. In a nutshell, EDR is like a security camera that keeps track of all data about events happening on each endpoint computer, gathered in a common database. This data is analyzed by network security experts to early detect, investigate and remove threats to the network. The process goes on 24/7 and is reported in real time via the dashboard, not only confusing alerts, but also providing immediate action suggestions for containment and quarantine. The threat at the end point is in danger of being attacked.
Microsoft's EDR is now recognized as the leading endpoint protection platform that can detect and respond to endpoint insecurity behavior for businesses by 2020, by Forrester, a market research firm. on the impacts of technology in the US. Cloud-based, Microsoft EDR requires no additional infrastructure or deployment after the application is established on enterprise or organization systems.
Thycotic, the provider of access management, used the Microsoft Defender for Endpoint endpoint protection. Thycotic, accordingly, has reduced fatigue by 90% of the threat of cyberattacks.
To get an overview of the most updated EDR endpoint security trends in the world today, Microsoft and FPT Information System Company (FPT IS) co-organized Webinar "99 Days Security " at 10:00 a.m. January 20, 2021.
This is an online event for all security professionals, IT engineers, as well as individuals and organizations interested in information security and safety at businesses. During the 90 minutes of the program, attendees were able to listen and share from the Director of FPT Cyber ​​Security Center – Mr. Pham Tung Duong and Microsoft Modern Workplace Solution Expert – Mr. Nguyen Manh Linh as well as discussing issues. about security with these experts.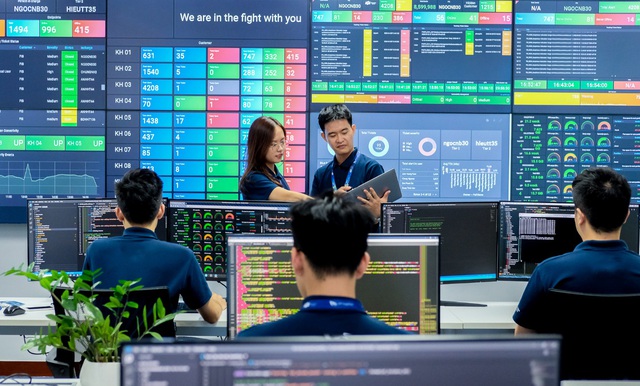 Information Security Department of FPT IS
With many years of experience in implementing information safety and security protection for major clients such as Vietcombank, TPBank, MSB, Bao Viet Group, Vietlott, Airport Authority, …, FPT IS understands the importance of Security and incident response need to be prepared and handled right from the nearest "touch point" like the endpoint. With a team of top international-standard security experts, FPT IS will bring webinar a real battle view from the person directly implementing the EDR and lessons learned in the operation of the solution. At the same time, many in-depth advice from FPT IS – a Microsoft partner will also be given to attendees to optimize safety, security and security for businesses.
Webinar: 99 Days Security
Keep the endpoint potential danger at hand at all times
Time: 10:00 on January 21, 2021 on Microsoft Teams platforms
Sign up at: https://www.fpt-is.com/security/webinar/
Source : Genk