The Mac computers running Apple's new M1 chip all share one major downside
Last night, Apple launched three new Mac computers running the M1 chip based on ARM architecture, which are the 13-inch MacBook Air, 13-inch MacBook Pro and Mac mini. Apple's new M1 chip promises improved performance and battery life, but it also has a major downside, at least for now.
That is RAM memory. According to Apple, if users want a Mac with more than 16GB of RAM, they'll have to buy older models using Intel chips. For now, Apple's M1 processor cannot support increasing the amount of RAM memory beyond 16GB.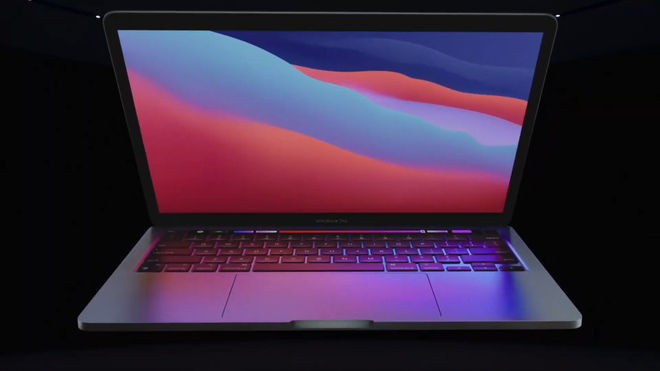 This downside can frustrate professional users, and puts the switch to an entirely new ARM-based Mac computer. Since the older versions use Intel chips, they can equip up to 32GB of RAM for their work.
It would be even more silly if in the coming future, Apple also sells iMac models, 16-inch MacBook Pro or Mac Pro with M1 chip and limited RAM memory of only 16GB. These are computer models with high configuration, powerful performance and aimed at professional users.
Apple also said that the RAM on the M1 processor cannot be upgraded, it is integrated into the on-chip system. So you will not be able to upgrade the version with 8GB RAM to 16GB RAM, by equipping another RAM stick as usual. Basically, these Mac computers are quite similar to smartphones or tablets.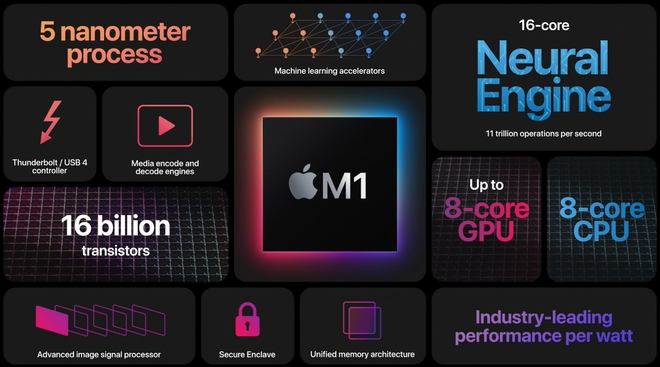 The M1 processor is based on Apple's ARM architecture.
There is also another limitation: the M1 chip does not support external GPUs. That's not a big deal with a MacBook Air or a MacBook Pro, but it limits the ability of the Mac mini to extend the power of future desktop Macs. You won't be able to use external GPUs to upgrade the graphics processing power of your Mac mini.
That means if you buy a Mac computer based on Apple's new ARM chip, you won't be able to upgrade the hardware. At least for now, and in the future Apple may launch newer ARM chips to address these limitations.
That's also why Apple is still selling Intel-based MacBook Pro and Mac mini (MacBook Air is currently the only model with ARM chip versions). Mac computers based on Intel chips will still allow users to expand more RAM, more flexibility, and possibly more ports.
Reference: theverge
Source : Genk