The lawsuit between Twitter and Elon Musk: A third person accuses Twitter of 'lies'
A former Twitter security chief has provided documents denouncing the company's "serious shortcomings" with regard to privacy, security and content moderation.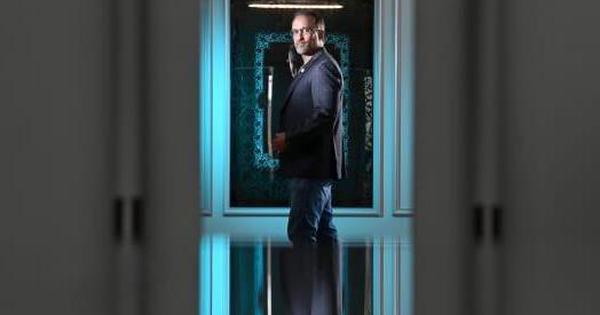 Mr. Peiter Zatko, who has just filed a complaint against Twitter
A complaint has just been filed with the US Securities and Exchange Commission, the Federal Trade Commission, and the Department of Justice.
The complaint was filed by the nonprofit law firm Whistleblower Aid, on behalf of Twitter's former chief security officer, Peiter Zatko. Whistleblower Aid has also represented Facebook whistleblower Frances Haugen.
In a complaint filed with the Securities and Exchange Commission, Zatko alleges that he "witnessed the Senior Executive Officer engaging in fraudulent and/or misleading communications affecting Board members." board of directors, users and shareholders" several times in 2021, during which Parag CEO Agrawal asked Zatko to provide false and misleading documents.
This news was also reported by The Washington Post and CNN.
Zatko accused Twitter of failing to correctly address four critical issues to the Board: Outdated software lacking basic security measures, "general issues" about who could access or control the information. systems and data, internal processes at issue, and "the volume and frequency of security incidents affecting vast amounts of user data that is practically staggering."
Zatko also alleges that more than half of Twitter's 500,000 servers are running outdated software, and more than a quarter of employee computers have disabled software updates that could provide critical security patches. important.
He said that Twitter's widespread employee access to systems and data is "unprecedented for a company of Twitter's importance."
If government regulators found Twitter misled consumers about its security protocols, then Twitter could be seen as violating a 2011 agreement with the Federal Trade Commission.
At the time, Twitter was banned for 20 years from misleading consumers about how the company protected users' security and personal information. The agreement also requires Twitter to create and maintain a comprehensive information security program to be assessed by an independent auditor for 10 years.
A spokesman for the Senate Intelligence Committee said in a statement that the panel had also received the complaint and was in the process of setting up a meeting to discuss the allegations in more detail: I take this matter very seriously."
Peiter Zatko's complaint also mentions Twitter's disinformation about billionaire Elon Musk, who is stuck in a legal battle. Mr Musk is seeking to back out of the deal to buy Twitter, as he "questions the accuracy of Twitter's claim that only "less than 5% of accounts are 'bots' or automated spam accounts."
An attorney representing Zatko said Mr. Zatko had no connection with Mr. Musk, and that Zatko's complaint was objective.
"We have issued a subpoena to Mr. Zatko," attorney Alex Spiro of Elon Musk's Quinn Emanuel told CNBC. We see that he and other key employees can help clear up Twitter's problems."
Musk and Twitter will meet in court in October, where Judge Kathaleen McCormick of the Delaware Court of Justice will determine whether Musk is required to complete the Twitter acquisition.
Twitter CEO – Agrawal lied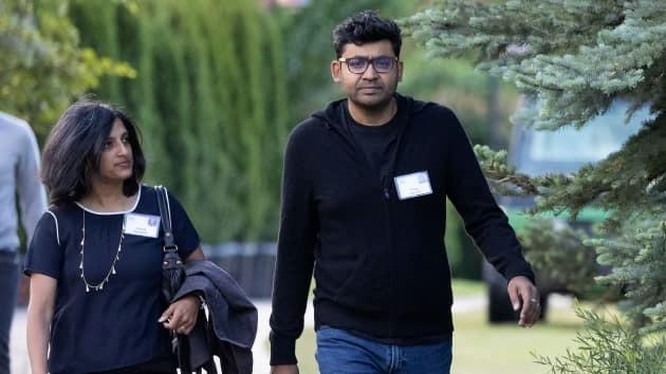 Parag Agrawal -Twitter CEO and wife Vineeta Agarwal walk to a morning session during the Allen & Company Sun Valley Conference on July 7, 2022 in Sun Valley, Idaho (photo: Getty Images)
Zatko alleges a tweet by CEO Agrawal on May 16 that the company is "strongly incentivized to detect and remove as much spam as possible, every day" – is actually a lie. He said Twitter executives are discouraged from discovering bots and that "top management doesn't want to accurately measure the popularity of bot accounts."
because if exact measurements are made public, it will damage the image and value of the company.
Zatko further alleged that the company did not have proper security controls in place. According to The Washington Post, about 7,000 Twitter employees have "widespread access to the company's internal software, and that access is not closely monitored."
In a memo to employees posted to Twitter by CNN reporter Donie O'Sullivan, CEO Agrawal described Zatko as "a former Twitter Security Chief who was terminated in January 2022 for his leadership abilities. inefficiencies and poor performance."
"We are reviewing the claims that have been published, but what we have seen so far is a story that is untrue, contradictory, inaccurate, and presented without significant context. ," wrote Mr Agrawal.
"Given the attention on Twitter at the moment, we can assume we'll continue to see more headlines in the coming days – which will only make our job harder." Mr Agrawal said. "We will pursue every avenue to protect our integrity as a company."
Source : Genk