The latest "super product" smartphone from vivo: Combo "delicious- nutritious-cheap" hot hit season end of the year!
The end of the year is a jubilant shopping time for many people, especially young people, to reward themselves after a busy year. Coming to life "cricket" is one of the top choices. Of course, finding a "delicious-healthy-cheap" phone as a gift for yourself is not easy to find. Choosing an affordable phone that still has all the features of a high-end phone is the dream of many young people who are passionate about technology.
Capturing the needs of many users, vivo "moves" to launch a mid-range phone with full features and design of a high-end phone called Y33s. After all the heat with the V23e product, the focus is now on the Y33s. Reviews from those who have experienced the first Y33s say that the mid-range Y33s phone brings a complete experience to the user. customers compared to other phones in the same segment.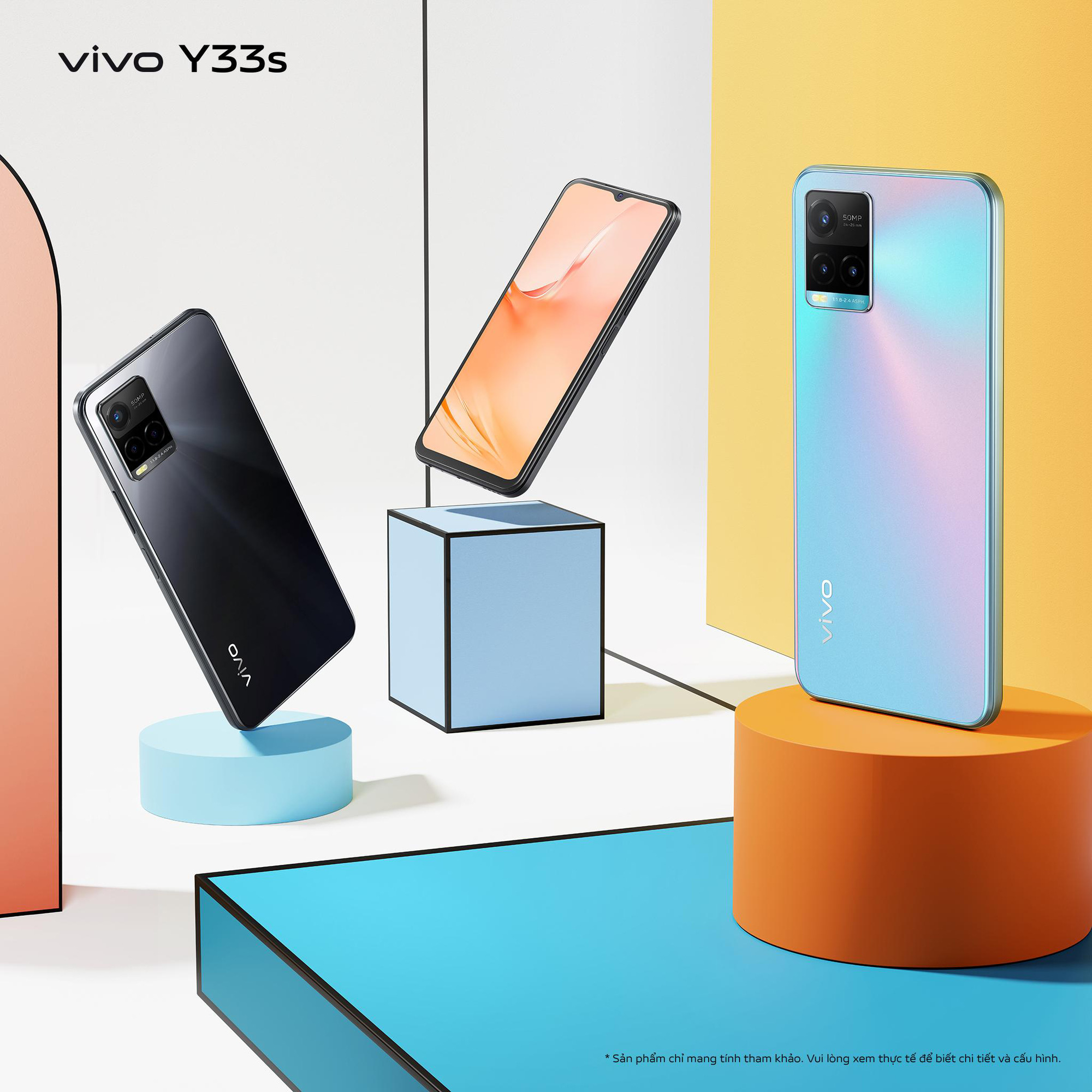 The year-end Y33s super product from vivo promises to delight technology lovers.
To market the Y33s phone, users will see 4 highlights that make up the value of this product line including 2.0 expandable RAM (8+4GB), 5,000mAh large battery + 18W super fast charging, high design comes with flat bezels, and a super sharp 50MP rear camera.
Try to take a look at the battery capacity of the Y33s. This mid-range smartphone of vivo is equipped with a 5000mAh battery capacity so that users can comfortably use it all day without having to worry about running out of battery. In addition, Y33s is also equipped with 18W Super Speed ​​Charge technology and vivo Energy Guardian (VEG) technology for fast charging, reduced energy consumption and efficient power management. Users can also completely turn the Y33s into a convenient power bank with the "reverse charging" feature of the Y33s.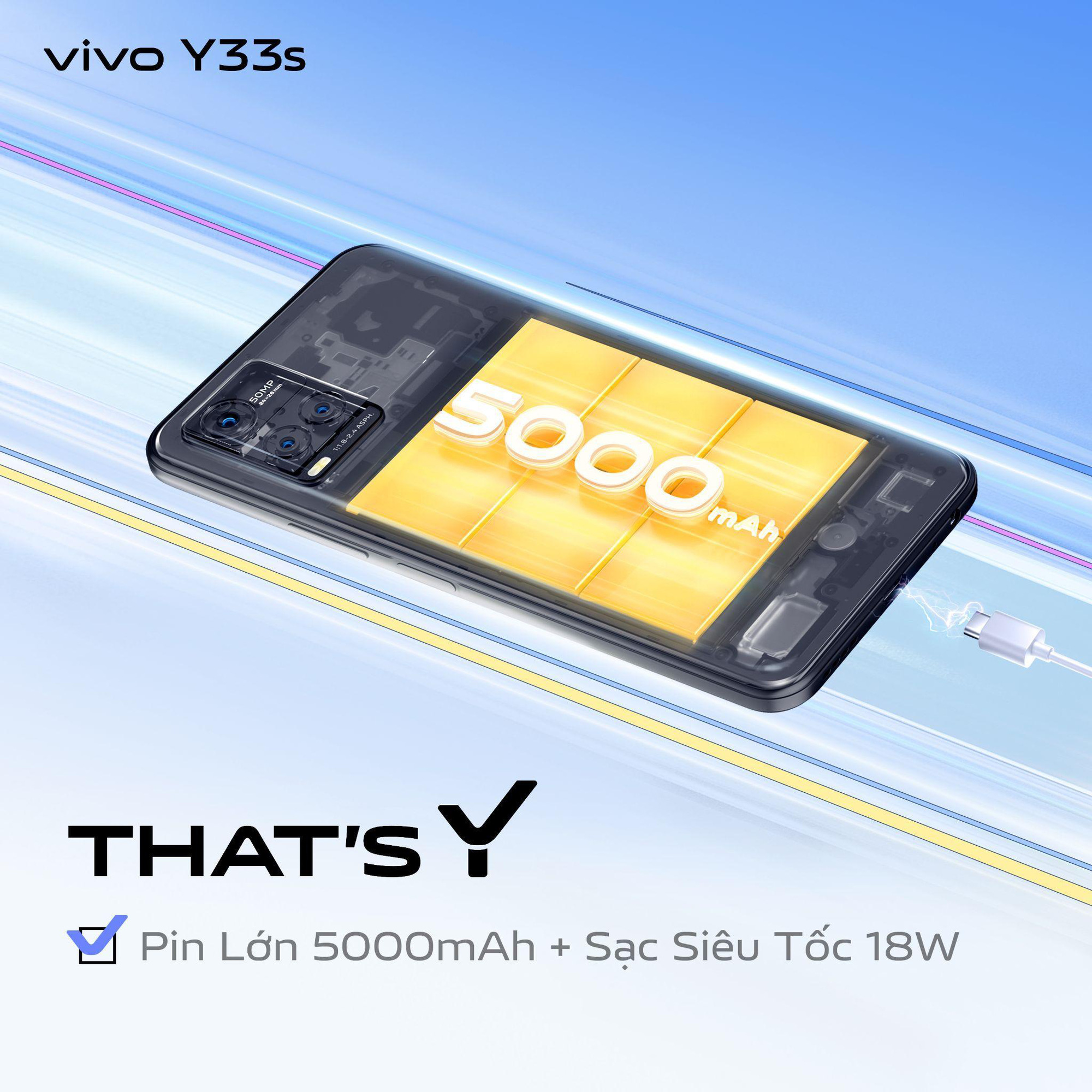 vivo is a pioneer in Extended RAM technology, with the flagship X60 Pro being the pioneer product that can be expanded from 12GB to 15GB of RAM. Not out of that trend, Y33s is also equipped with this trendy technology but is more upgraded with Ram Extension 2.0 version. The device owns 8GB RAM, and through the algorithm to allocate 4GB of ROM memory to RAM memory, improves efficiency, smoothly switches many applications and limits lag during use. use.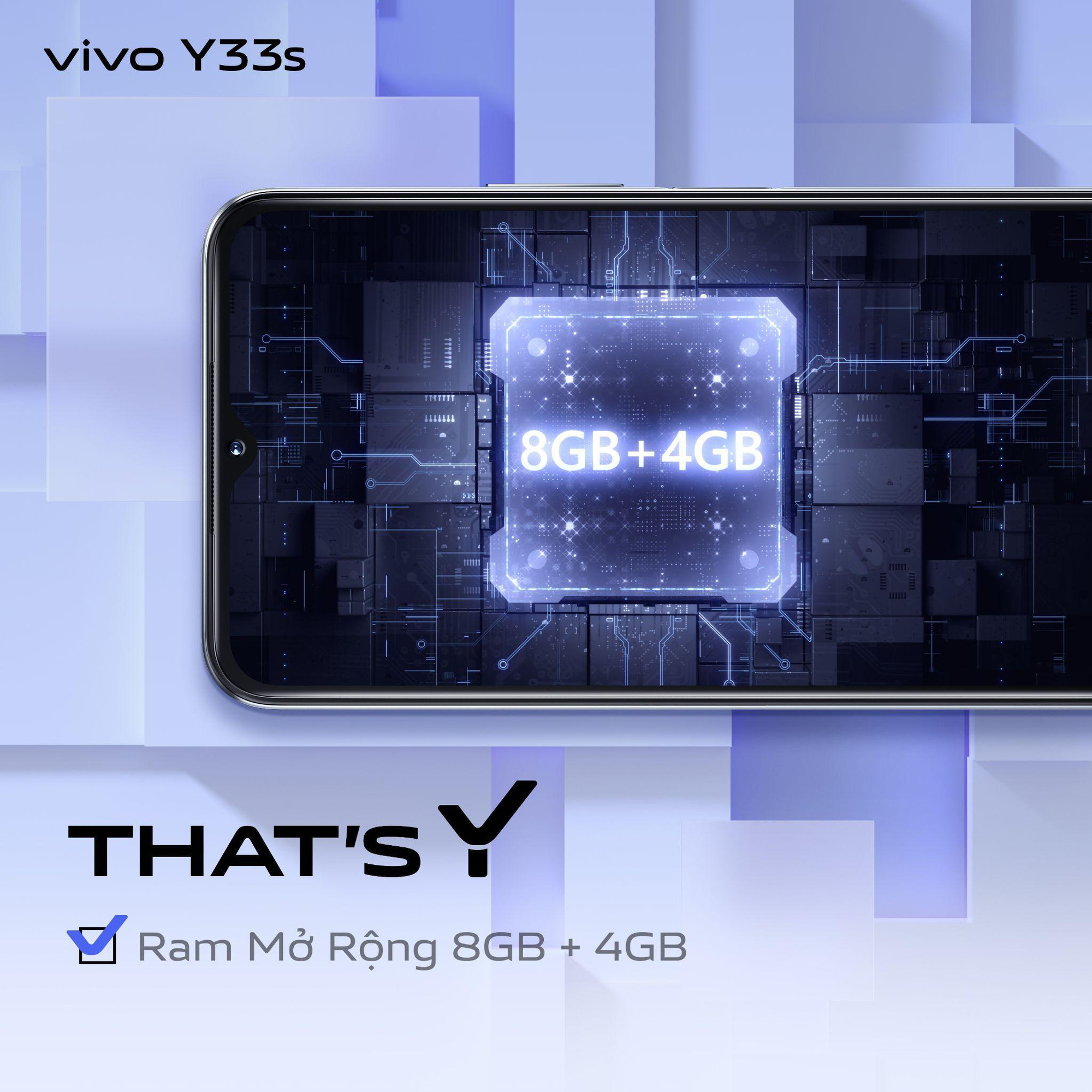 The next highlight of Y33s to attract young customers lies in its high-end, thin, yet fashionable design. Choosing youthful colors (mirror black and dreamy blue), Y33s still exudes sophistication, helping users express their own personality. Despite possessing a large battery capacity of up to 5000mAh, the Y33s is still designed with a thin and light body of only 8.0mm and a 2.5D Flat Frame, providing a comfortable and premium grip. The Y33s' 6.58-inch Halo Screen uses in-cell technology with FHD+ resolution to help you watch movies or play games to be immersed in detailed, vivid images. Eye Saver mode reduces blue light, protects your eyesight and provides the most comfortable experience.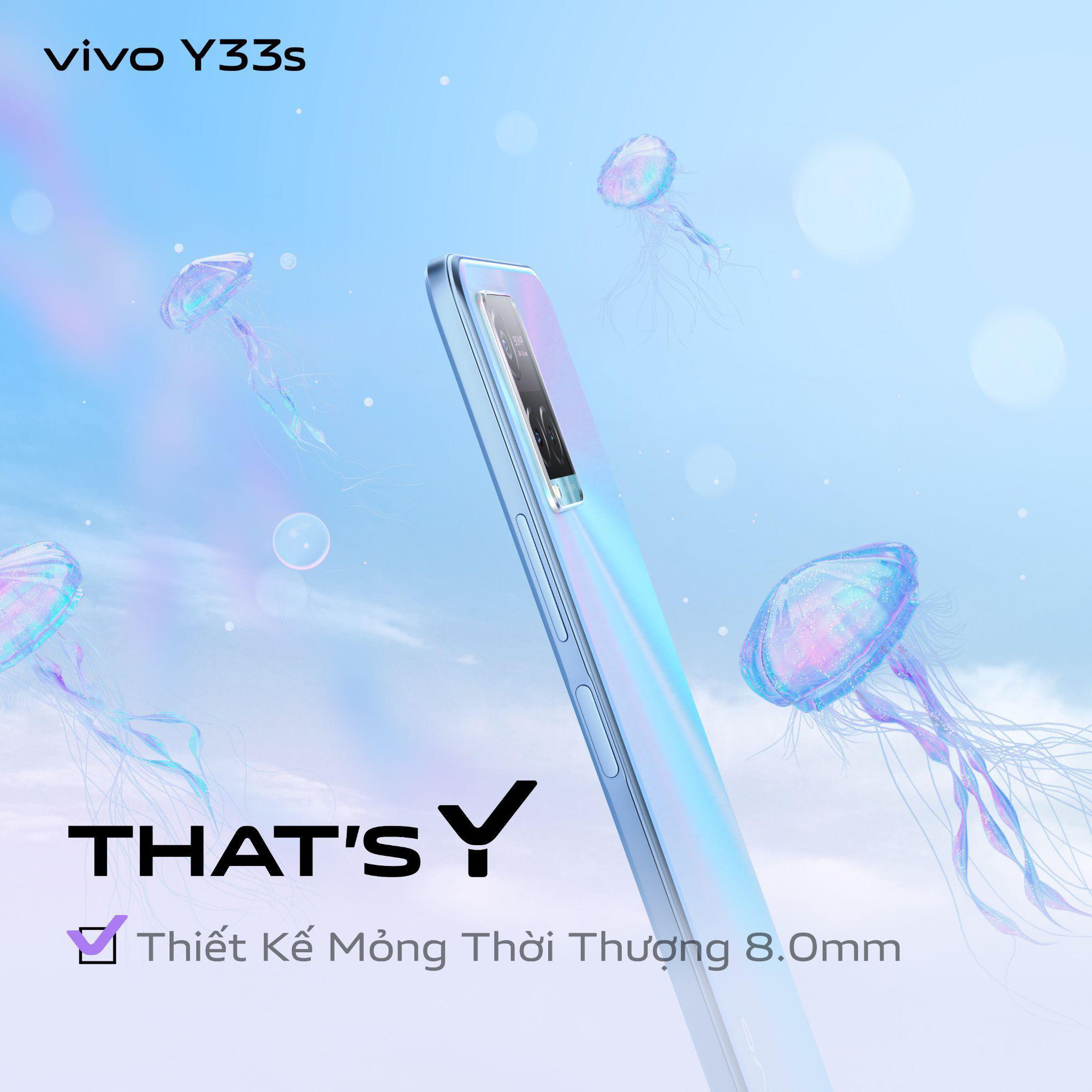 If it comes to the "sweet" features of young people, ignoring photography is a mistake with any model. Of course, vivo always knows how to bring the best photography experiences to users. Y33s is no exception when it comes to owning a sharp 50MP rear camera, comfortable night photography, removing "magical" fonts so that users can capture every valuable moment in life.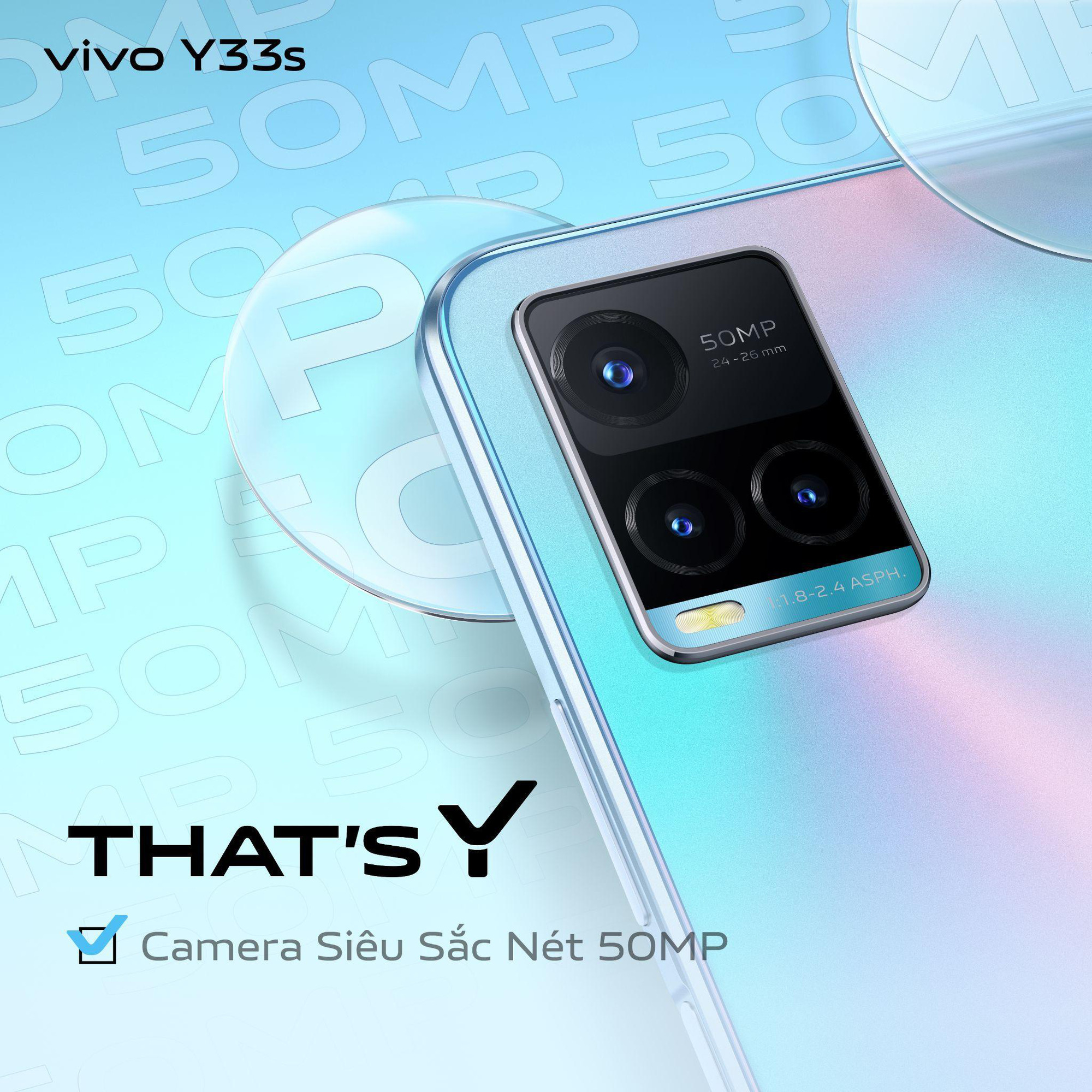 Y33s main camera with high resolution helps you to take photos with clarity and clarity no matter you zoom in or crop. The set of super close-up, super-sharp cameras and portrait cameras to remove fonts will bring a perfect combo of photography experience. In addition, Y33s is also equipped with a selfie camera with 16MP resolution, combined with vivo's exclusive Portrait algorithm to help you selfie confidently and radiantly all day long. The experiences of night photography, backlit photography, eye movement focus, fast focus… are also optimized for users.
Converging full of impressive features of a mid-range phone, vivo Y33s really deserves the title of "delicious-nutritional-cheap". With such an "all-in-one" smartphone, choosing a "pet" becomes easier than ever when trendy features are available on the device, satisfying all user needs. Use in everyday life! Guess what price Y33s will offer to Vietnamese youth! View product information here .
Source : Genk