The last day to get technology goods only from 10K at Tiki
Believe it or not, a wide range of deals from just 10K as diverse as Logitech wireless mouse, "A Brief History of the Future" book, Silcot cotton remover, … are ready to be added to your shopping cart. !
In particular, technology products with deep and destructive discounts of only 100K such as game discs, Google speakers, keyboard and mouse combos, … are also present in this race. The opportunity to hunt high-end goods with such "bargain" prices only takes place today!
Just spend 5 minutes on Tiki HERE to "buy" these deals to cart!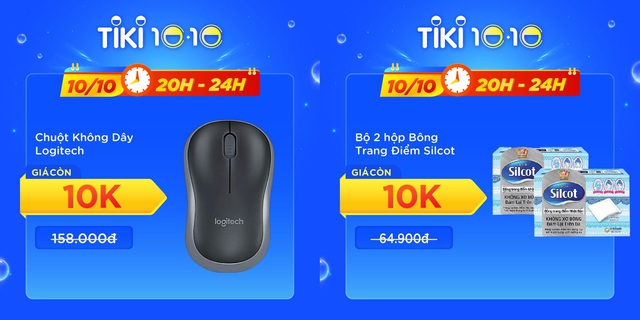 Only 10K, only 10K only have the super convenient Logitech wireless mouse. Also at this chestnut price, the set of 2 national Silcot cotton makeup boxes belongs to you very easily.
The 10K booth continued to "put on the shelves" the book "Homo Deus: A History of the Future", this "soft" price is the same price as the Vaseline lip balm, which always causes beauty storms by high quality.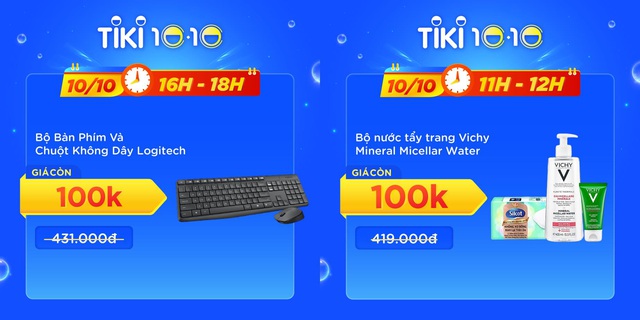 Tech believers must buy for themselves a Logitech wireless mouse and keyboard combo because the price is more than 300K discount. The beauty enthusiasts association cannot miss the Vichy make-up remover, a product from a big brand, but the shock drop is only 100K!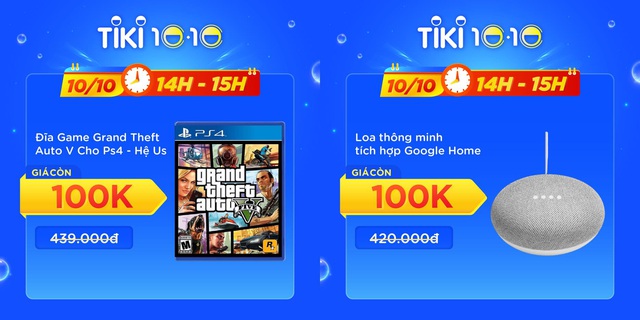 Spending another 100K is to have the Grand Theft PS4 game disc, gamers are spoiled for "war" with their teammates. It is also impossible to ignore the unexpectedly deep 100K, so cheap Google smart speaker that is only available at Tiki.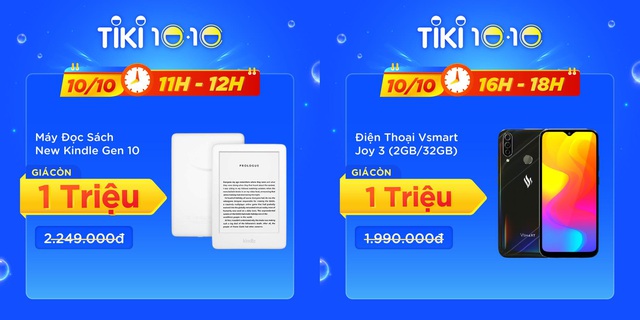 The chain of deeply reduced technology products also called the name of the New Kindle Gen 10 reader, which is compact, has immense memory, and the price is 1 million. With this money, owning a Vsmart Joy 3 (2GB / 32GB) phone is also within reach.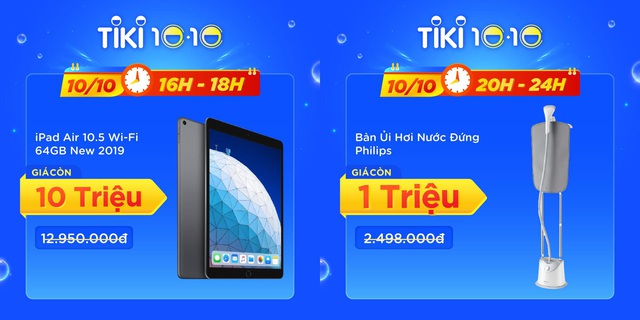 Apple iPad Air 10.5 Wifi Apple product drastically reduced to nearly 3 million, this is the 2019 version that is welcomed by many technology people. If you are shopping for home appliances, be ready to buy this Philips steamer, just 1 million!
In addition, joining the race of shock prices also has a huge 55-inch Samsung 4K Smart TV with a "single key" 10 million. Another "delicious" if you miss it, it is the Lenovo IdeaPad Slim 3 laptop that drops 3 million immediately tonight.
Source : Genk