The income of smartphone assembly workers plummeted, many factories were idle for mushrooms to grow
From Error decided to leave the factory. His reason is very simple, because this job is now very difficult to earn and his income is one third lower than before. This is also what most mobile phone assembly workers in China are facing. After a period of booming business, the country's mobile phone manufacturers are facing what can be likened to a Great Recession.
In the whole year of 2021, the total domestic smartphone production in China will reach 304 million units, an increase of 12.6% over the same period in 2020. It is estimated that 87 people buy a domestic mobile phone for every 100 people. .
But this year, Chinese consumers seem reluctant to buy mobile phones. According to data released by the China Academy of Information and Communications Technology, in the first half of 2022, the total number of mobile phones shipped in the domestic market reached only 136 million units, down 21.7% compared to in the same period last year. The data for domestic brands is even worse, as in the first 6 months of the year, total domestic brand mobile phone shipments totaled only 115 million units, down 25.9 percent year-on-year. .
In addition, according to Counterpoint data, the smartphone replacement cycle of Chinese users has increased from 24.3 months in early 2019 to 31 months. That is, people will stick with their current device for longer.
In May, it was reported that Xiaomi had lowered its target of selling 200 million smartphones this year to 160-180 million units. A recently resigned Xiaomi employee revealed to the press that most Chinese brands are cutting orders, by about 40%.
And when mobile phones don't sell, orders plummet, workers' wages will gradually decrease, factories idle. And that was a huge shock to the entire Chinese phone industry.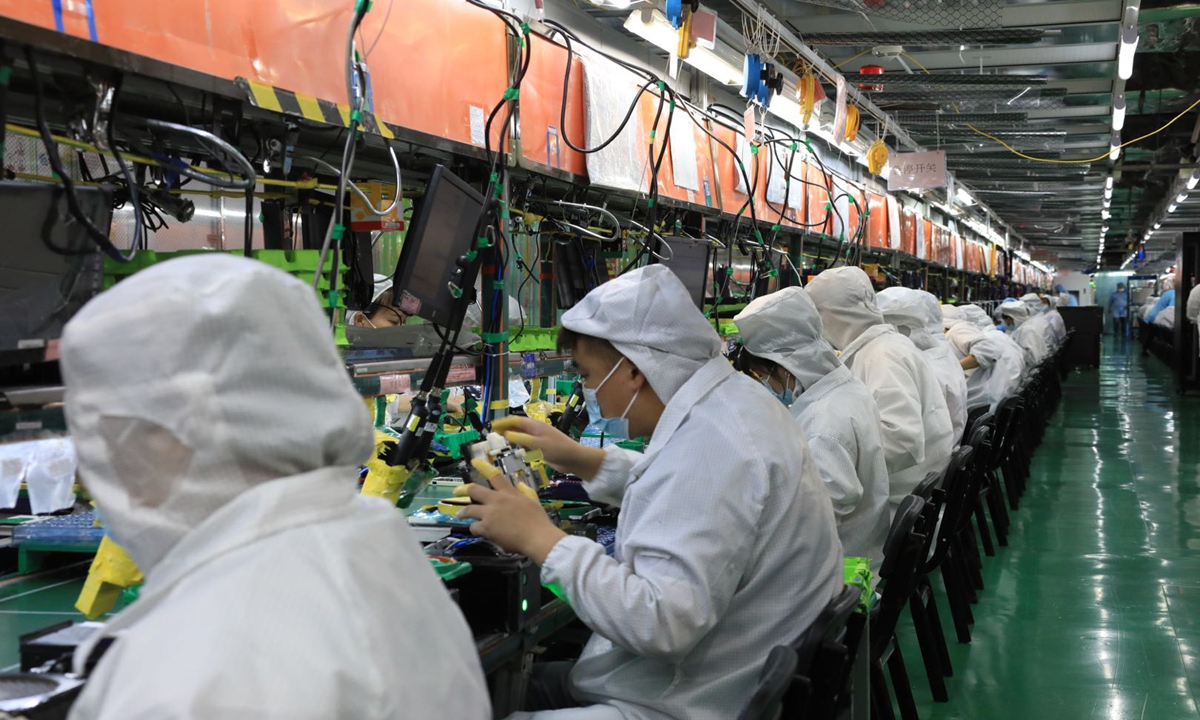 Like a machine, Xu Lei moved by inertia, jostling a bus. Before he could stand still, he was clamped by people going up behind. This is the scene that takes place every day in front of the collective area of ​​the electronic factory's employees. At about 7 a.m., all employees have to line up to take the bus to the factory. The people in the car were like canned sardines, unable to move.
Like most people who came to work in the factory, Tu Lei was not well educated. But he didn't need to have a brilliant background, just a little agility and dexterity in his limbs, which was enough for him to get a position in electronic assembly factories that could be found everywhere. province.
But this year, these factories are facing the toughest test in history.
When the Covid-19 pandemic hit in 2020, many obstacles appeared. People thought that the mobile phone industry had fallen into "hell mode", but it turns out, as of now, things are just getting started.
According to data from CINNO Research , in the first half of 2022, smartphone sales in the Chinese market were about 134 million units, down 16.9% year-on-year, recorded as sales performance. The worst first half of the year since 2015. Product innovation is sluggish, consumer demand for replacements is falling, and mobile phone makers are currently reluctant to increase inventories.
Mobile phones are by far the most popular consumer electronics item, requiring thousands of electronic components, hundreds of workers to assemble, and a shortage of upstream purchasing power that directly incites the " butterfly wings" of this industry chain. And that's how the chaos started.
In June, shipments of mobile phone lenses and mobile camera modules supplied by Sunny Optoelectronics to mobile phone factories decreased by 15.7% and 21.4%, respectively. Meanwhile, component supplier Qiutai Technology reported a sales decline of 22.3% year-on-year, while sales of fingerprint recognition modules fell by 38.4%.
Several other panel and chip makers have issued relatively conservative market forecasts, highlighting the need to expand into other product categories such as autos and medical care.
But while businesses may still have room for change, for assembly workers at the bottom of the line, they have little choice. An employee of Nanjing Yinghuada said that in the past, when there were many orders, they could earn 6,000 yuan (about 20 million dong) a month. But now, the maximum is only 3,000 or 4,000 yuan a month.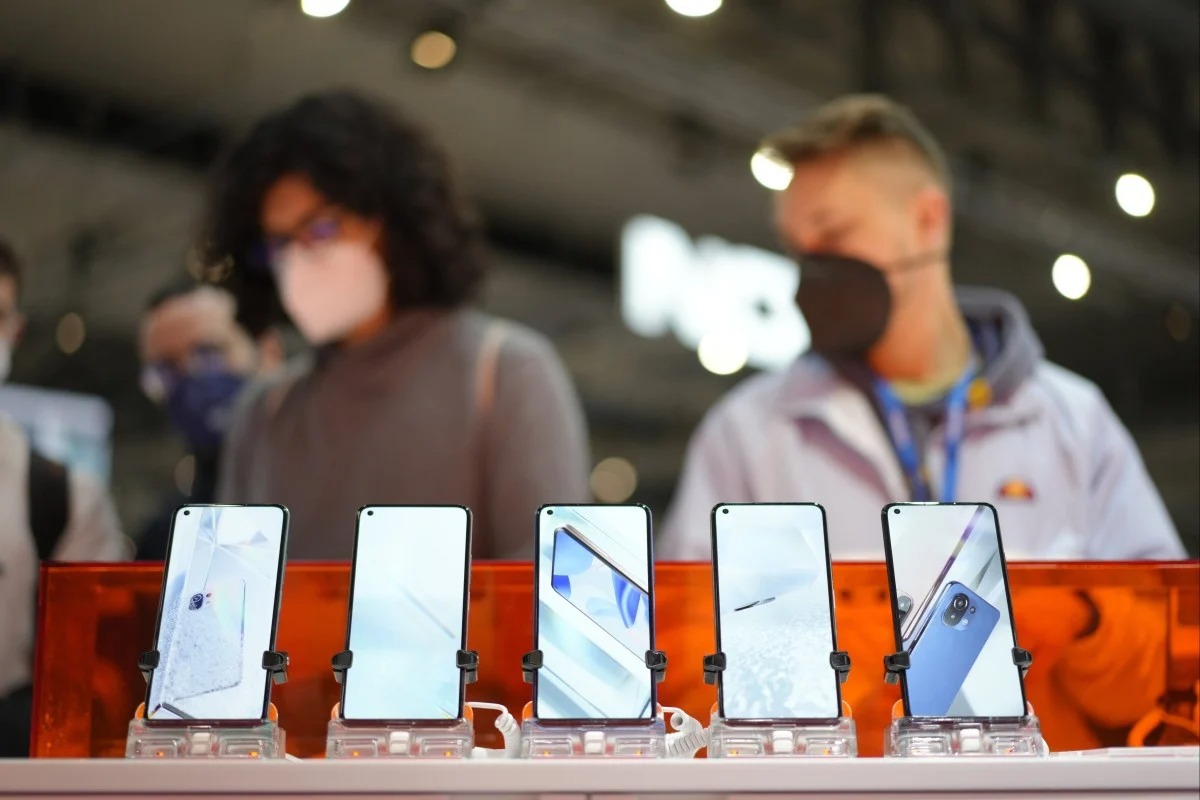 The assembly plants for Xiaomi used to have such a good time. When Xiaomi was first established, big factories like Foxconn were not willing to help the company with original parts production (OEM). It was not until the end that Xiaomi found a company that would help them. In 2015, Xiaomi's sales boomed, with more than 70 million units sold, topping China.
Water on the boat, Inventec, the company that helps Xiaomi make mobile phones, immediately doubled its production capacity. A series of dormitories were built by the company to meet the sudden increase in the number of new employees.
However, all that is now in the past. Xiaomi's low-end models are now mainly made in India. In addition to some production lines, most of them are vacant. Not only that, an employee of a mobile phone assembly factory said he had seen mushrooms growing in the company's abandoned factory.
At the same time, electronics factories often rely on middlemen to recruit people, and these companies will receive a part of the commission. But the bleak situation means that companies' revenue this year is now a third less than in previous years.
But there is only one exception, that is Apple.
This is the only brand that won in the 618 great promotion (taken on June 18). Market analysis data shows that Apple's mobile phone sales accounted for nearly half of all sales during the occasion.
To win the trust of Chinese users, Apple has launched a huge discount, iPhone 13 is only 4,798 yuan, about 16.5 million. This makes the sales of iPhone 13 reach 2.8 million units, while in second place is the Redmi K50 model that only sold 341,300 units. The price difference between the two is as high as 8 times, and the sales difference is more than 7 times.
The numbers indicate that Chinese users are still willing to buy high-end phones, but they will only buy Apple phones. Also according to previous reports by Counterpoint Research , 7 of the 10 best selling smartphones throughout 2021 are iPhones.
And recently, Korean media outlet The Elec reported that Apple has decided to increase the production of iPhone 13 Pro series in the second quarter of this year to 10 million units. Among them, iPhone 13 Pro increased by about 7 million units and iPhone 13 Pro Max increased by about 3 million units. Samsung and LG, which supply the displays, are expected to benefit.
It should be known that Q2 is a transition period for new and old Apple models, but the company has chosen to significantly increase production of the iPhone 13 Pro series. This shows that buying power is still extremely strong.
And according to DigiTimes, Apple has also recently increased the order of iPhone14 components, and Foxconn has also increased the bonus by 20% for iPhone14 assembly orders. A recruitment agent for the Foxconn factory in Shanxi province said that it is still looking to hire a large number of workers and that positions with more than 70 hours of overtime per month are just a small matter. As recruitment demand increases, so do workers' wages and accompanying bonuses.
Ming-Chi Kuo, a well-known analyst specializing in Apple products, gave information that Apple's iPhone 14 shipments in the second half of this year could reach about 90-100 million units. This is a number that domestic phone carriers in China have to envy.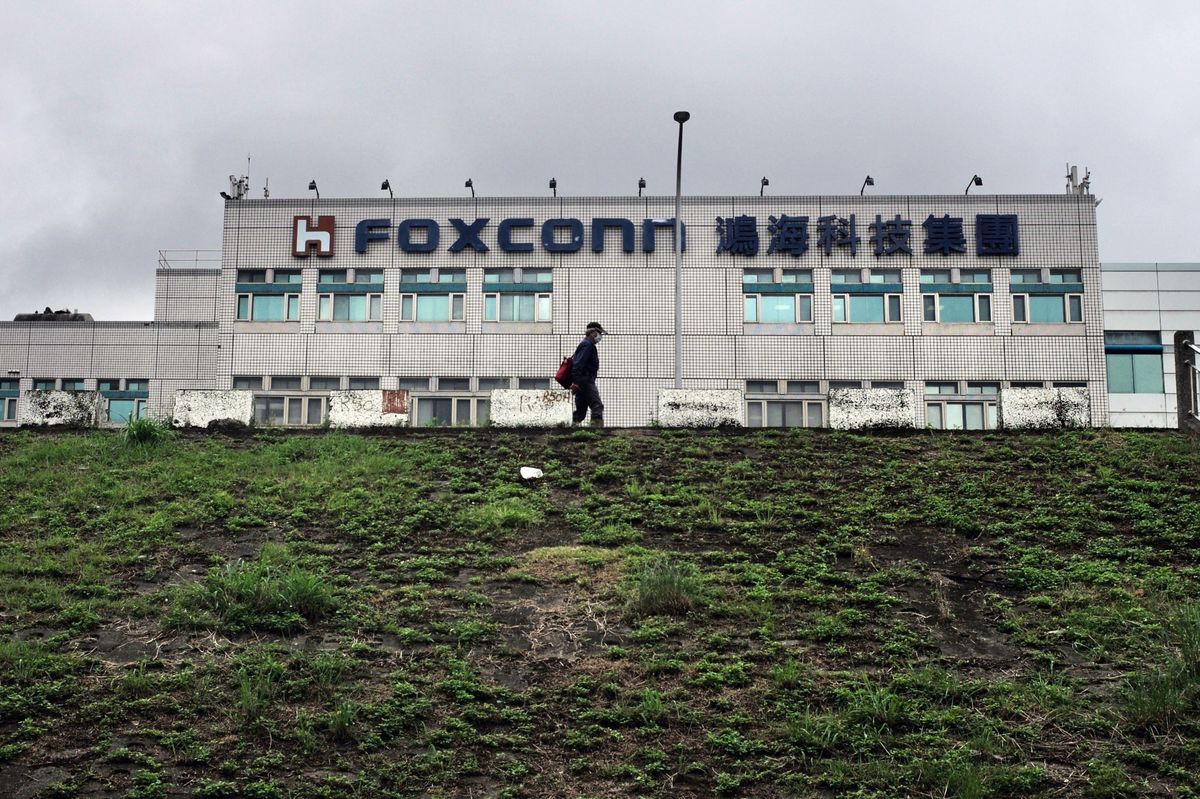 August is usually the happiest time for assembly workers in electronics factories in China. This is the time when a new good year is about to begin, as college students prepare to go back to school, they need to buy new cell phones and other electronic products, and the good days of making money seems to be beckoning.
Mobile phone manufacturers are also accustomed to releasing new phones in the second half of the year, from Huawei to Xiaomi to Apple with a range of high-end models expected.
But past experience doesn't seem to apply this year. Because with the weak demand for Android smartphones, foundries and component suppliers have shown signs of caution. Suppliers of spare parts (such as chargers, cameras, etc.) have a similar view and expect the inventory adjustment to continue until at least the end of the fourth quarter of this year. . And users who are running low on inflation because of the inflation situation do not want to spend more than a month's salary to have a new mobile phone that is not too different from previous models.
On June 17, Samsung Electronics informed all suppliers to suspend the delivery of chip mobile phone panels and components until the end of July and continue to be delayed until August. This is the second time in history that Samsung Electronics has implemented a two-month shopping moratorium. A person with nearly 15 years of experience working in the semiconductor field said he felt this year could be "about to have a storm".
Obviously, Apple alone cannot save the decline of the mobile phone market, nor can it restore this industry chain to prosperity as before 2021. More importantly, in the high-end smartphone market is due to Apple's monopoly, it is not easy for other companies to break through.
The entire industry is on the verge of falling into unprecedented gloom, and everyone is hoping to recover as soon as possible. But when will things recover? No one can give an exact answer.
Refer to Sina, iFeng, Sohu
Source : Genk