The importance of information security in the age of digital transformation
Consequences of information leakage

The leakage or theft of information will bring many unpredictable consequences about the financial, brand or even the sustainable existence of the business. Especially, when most businesses today want to digitize processes and operations, giving hackers more opportunities to act.
If a business is accidentally attacked, in addition to the cost of restoring the basic system and the affected equipment, they also incur costs up to billions of dong due to loss of business opportunities or delay. influences both reputation, image and core strategies.
The current information security situation
Taking advantage of the world situation that is interested in finding information and solutions to fight the pandemic, around mid-February 2020, cybercriminals started to actively attack on the subject of Covid-19. These attacks peaked during the first two weeks of March, and by the end of this month every country in the world has suffered at least one data attack. So how can businesses both overcome the difficulties brought by Covid-19 and face the group of hackers gnawing every day?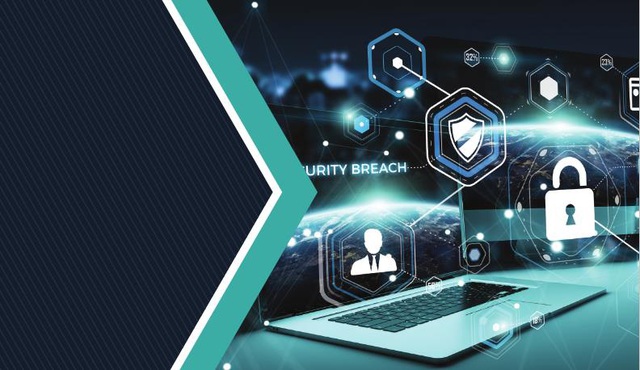 According to statistics of major security organizations like Trustwave, TrendMicro … more than 80% of attacks are aimed at data and important information of the business. Hackers have gradually shifted from destructive purposes to financial purposes, with banks among the "great sights" of attacks.
From the above risks, it can be seen that building an information security system, an effective "defense" system for the entire strategy and operation of an organization from threats, attacks from the outside is of paramount importance. Information and data need to be kept in the best security, thereby creating a solid foundation for the process of developing, updating modern technology, catching up with new trends, bringing about improvements, reducing costs and withdrawing. Short-time market access for businesses and organizations.
Find security monitoring and management solutions for businesses
Currently, technology solutions in general and security solutions in particular still follow the traditional business model. However, the more complex the solutions, the more cost and time it is for businesses. With the desire to help businesses manage these issues, HPT Informatics Services Joint Stock Company has focused on building Managed Security Monitoring Service (MSMS) – helping to protect the system and develop an extremely effective customer security management.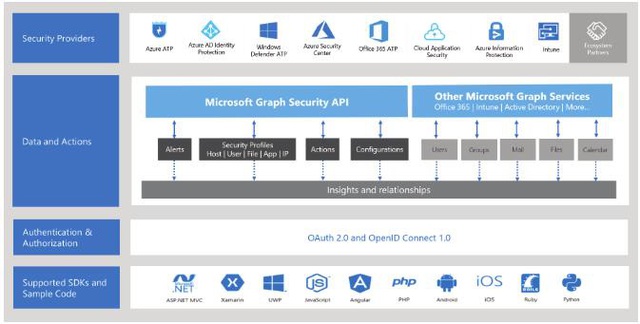 This is a service designed and operated on the intelligent platform of Microsoft Graph, an intelligent data portal of Microsoft 365. This platform provides a unified programmability model that businesses can use. Use to access huge amounts of data in Office 365, Windows 10 and Enterprise Mobility + Security. All confidential information will be managed & monitored by HPT 24/7, detected, alerted and coordinated to stop threats at any time.
In addition, the MSMS service from HPT is evaluated as simple, easy to manage, operating on Azure Sentinel, a cloud-based SIEM solution integrated with AI, allowing businesses to focus on threats. Importantly, being able to analyze millions of records in seconds. Azure Sentinel combines bad signals from Windows Server and SQL Server with all other enterprise applications including Office 365, firewalls … to predict bad threats and mitigate them. At the same time, Microsoft 365 offers businesses new ways to proactively protect and monitor data, through security vulnerability management services, allowing businesses to respond to incidents and perform monitoring. threats are persistent. Customers can choose between Azure Sentinel or HPT's HSOC solution.
ONLINE CONFERENCE CONFIDENTIALITY IN THE END OF DIGITAL CONVERSION
Not only meeting the safety criteria – Optimizing costs, HPT Authorized Supervision Services from HPT also helps businesses keep up with trends, invest effectively in data and system safety – sources core force for long-term development.
Join the HPT and Microsoft experts to learn more about information security to minimize risks and how clients can be served through the DATA SECURITY E-CONFERENCE WHEN DIGITAL TRANSFORM is happening. on September 24, 2020.
Register now at LINK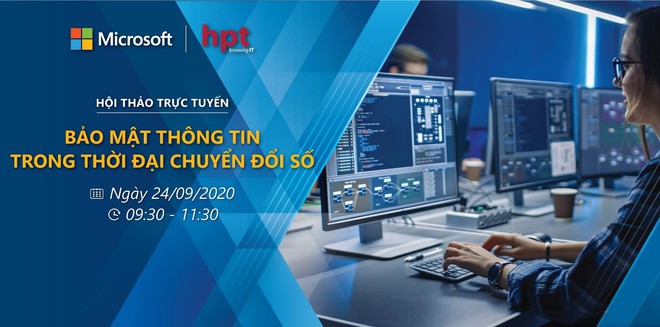 Source : Genk