The Huawei Mate 40 and P50 will be equipped with the thinnest periscope module ever
Despite the difficulties, Huawei is still actively researching and developing new technologies on smartphones. According to a recent report, Huawei is testing the thinnest potential lens module in the world, only 5.9 mm thick. This periscope lens module will probably be used on the upcoming Mate 40 and P50.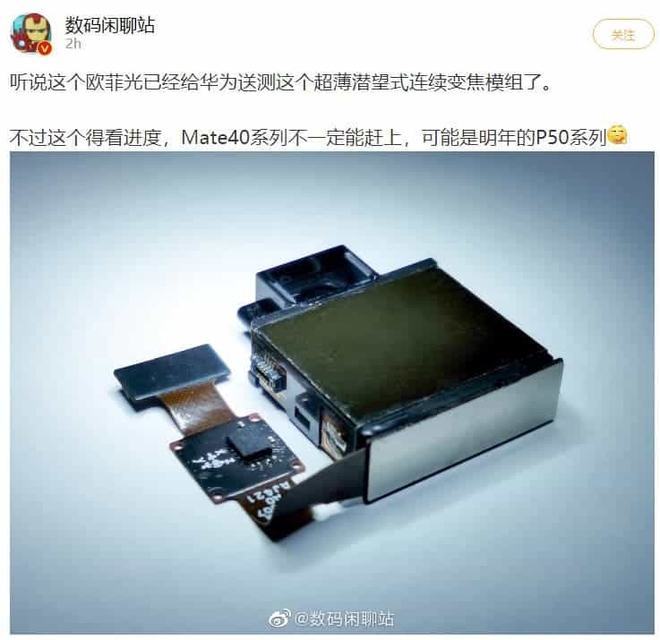 This 5.9 mm thin periscope lens module is developed by Ophelia Central Academy, has a focal length of 85 – 170 mm and aperture of 3.1 – 5.1. With this periscope lens, the camera can continuously zoom and focus in real time. Simultaneously with the support of vertical anti-vibration technology, this module can greatly improve the stability and accuracy.
Although Huawei has not developed this new technology, it will be the first smartphone manufacturer to use it on its devices. This will be a new plus for Huawei smartphones, while lacking Google apps and services.
In fact, Huawei's smartphone business is still going well. In April 2020, Huawei surpassed Samsung to become the No. 1 smartphone manufacturer in the world. Huawei may not be able to sell smartphones in markets outside of China, but sales in China will increase significantly.
Reference: Gizchina
Source : Genk