The Google Pixel 5 automatically turns into a wireless charging dock when the USB-C cable is plugged in
As discovered by 9to5Google, the Pixel 5 has a smart backward-compatible wireless charging feature that can only be activated with a USB-C cable plugged in. The effect of this feature is to turn Pixel 5 into a Qi standard wireless charging dock, allowing you to wirelessly charge accessories such as smart watches or true wireless headphones.
This special feature is called Battery Share, which is intelligently designed by Google to automatically activate for a short time. After you plug in the USB-C charging cable to the Pixel 5, Battery Share will be activated for a short time.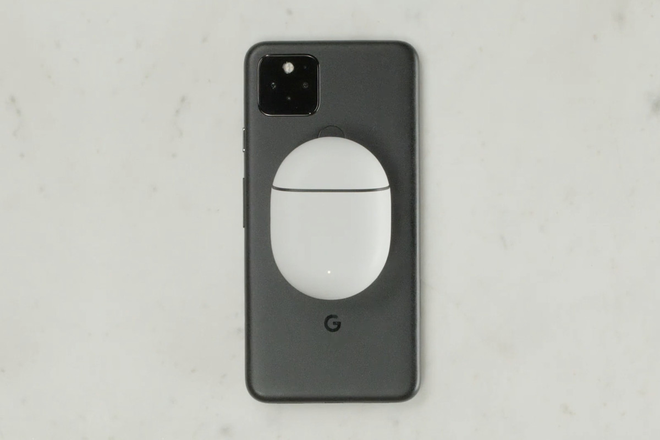 If the smartphone detects that another device compatible with the Qi wireless charging standard is placed on the back, it will charge the device. If no device is detected, the Battery Share feature will automatically turn off.
However, users can still manually enable the Pixel 5's backward-compatible wireless charging, even without the USB-C cable plugged in, manually. To do that, just go to Settings> Battery> Battery Share and enable it, or add the Battery Share icon in the quick settings menu.
Wireless charging is backwards compatible on the Pixel 5.
This automatic backward-compatible wireless charging when you plug in the charging cable has also been spotted on Apple's iPhone 12. Although this feature has not been activated at the moment, it promises in the future that the iPhone 12 could also become a wireless charging dock for accessories.
Reference: theverge
Source : Genk