The first Galaxy S21 owner in the world: waiting from 8pm, the most impressive is still the camera
According to the plan, it was not until January 29 that the new Galaxy S21 series were officially on the shelves in Vietnam. However, the sudden announcement of an early sale not only provides the opportunity to become one of the first people in the world to own this super product, but also is considered a grateful activity for customers. Preorder S21 series from Samsung.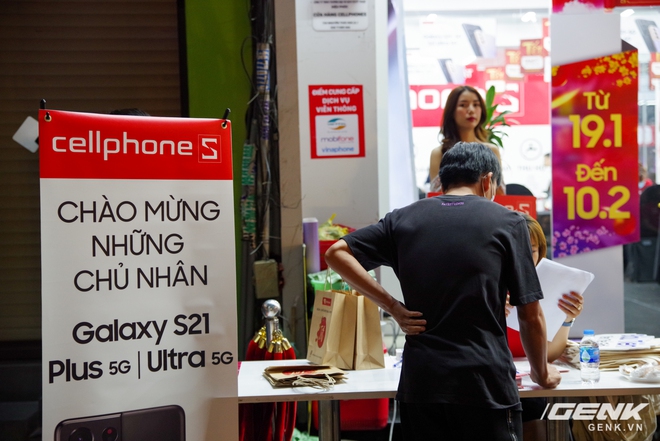 After 1 week of pre-order, by the end of January 23, CellphoneS system has recorded up to 1,000 Galaxy S21 + and S21 Ultra orders. As usual for Vietnamese users, the most advanced version of the Galaxy S21 Ultra is still in favor of accounting for more than 75% of the total number of orders, despite the price difference compared to its younger brother.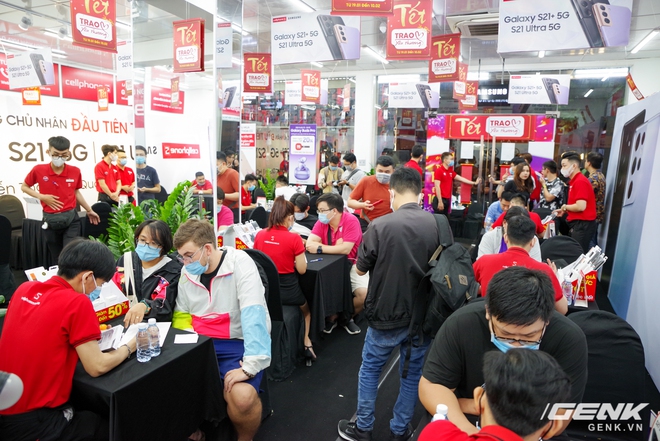 Among these, Galaxy S21 Ultra Phantom Black is also more interested in choosing users than other color versions.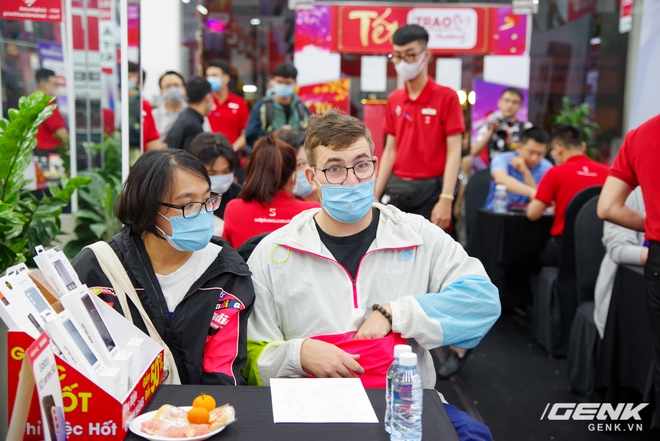 Mr. Patrick Schmidt – the first foreign guest to receive the Galaxy S21.
As can be seen this year, Samsung has done very well with the Galaxy S21 series trio when integrated into a multitude of great technologies. 120Hz screen, completely new processor and camera system are still focused investment, especially with the S21 Ultra. This is also a feature that leaves a very good impression and motivates users to own this machine.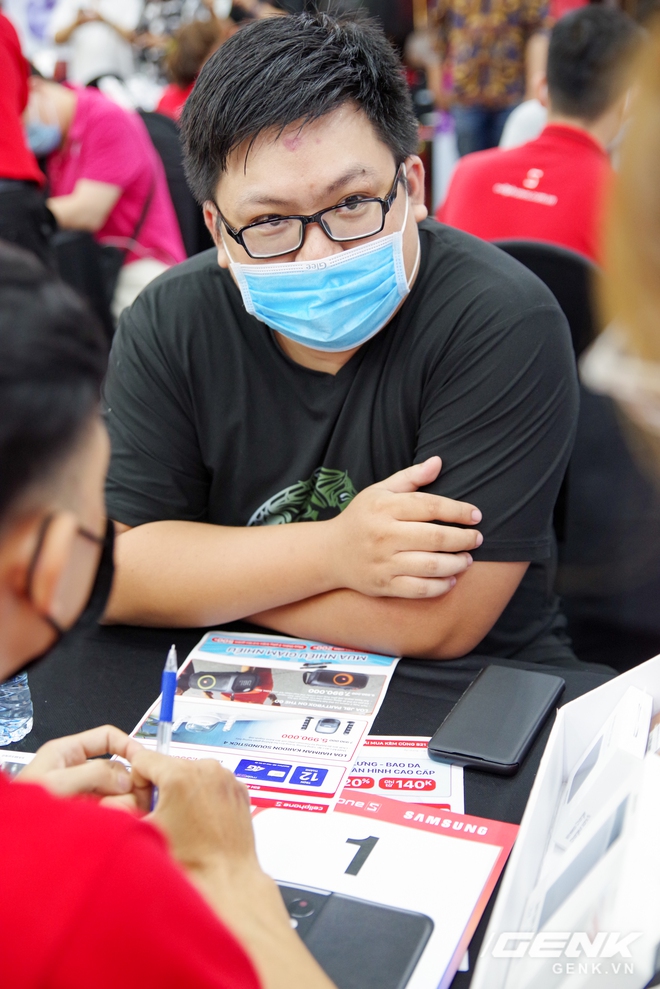 Mr. Tran Nguyen Tan Hung was the first to come and registered number 1 when receiving the phone.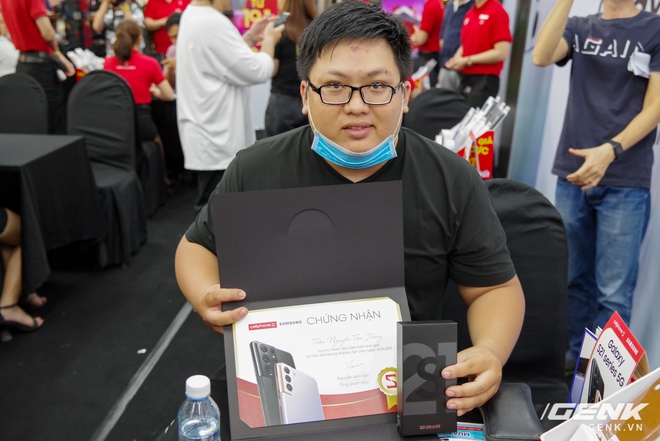 He has been certified by the store as the first to own the Galaxy S21 ultra.
Present at the store from 8:00 pm, Mr. Tran Nguyen Tan Hung (29 years old) is considered the first guest not only in Vietnam but also in the world to own the Galaxy S21. Share with us, the main reason for you to choose to buy this machine is because it is equipped with a lot of attractive features that, according to the photo, stand out from the iPhone 12 Pro Max, also bought a little while ago.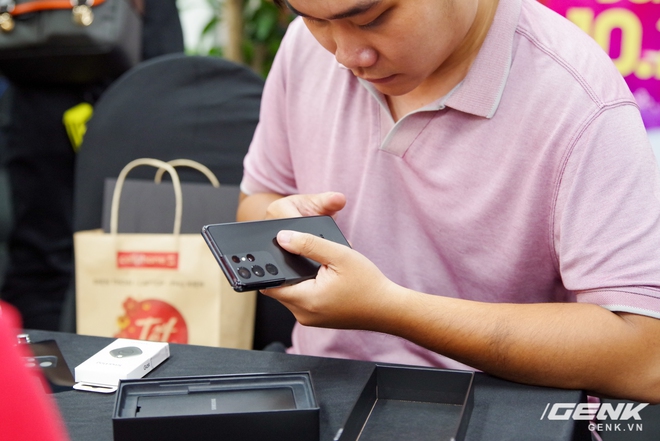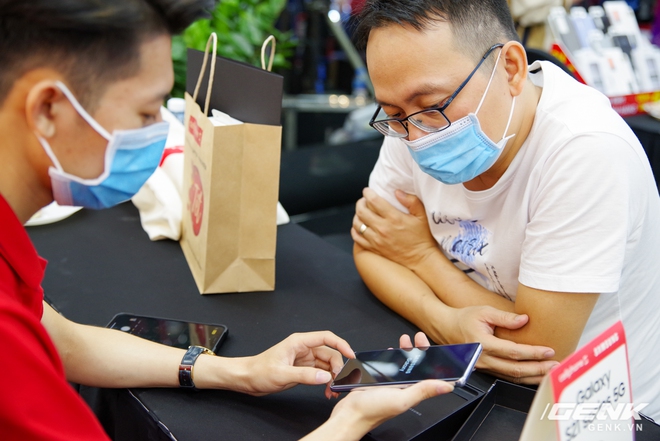 Especially with the camera, with good impression from last year's Galaxy S20, in this release, Mr. Hung felt very nervous and eager to experience the shooting features with this new Galaxy S21 Ultra. .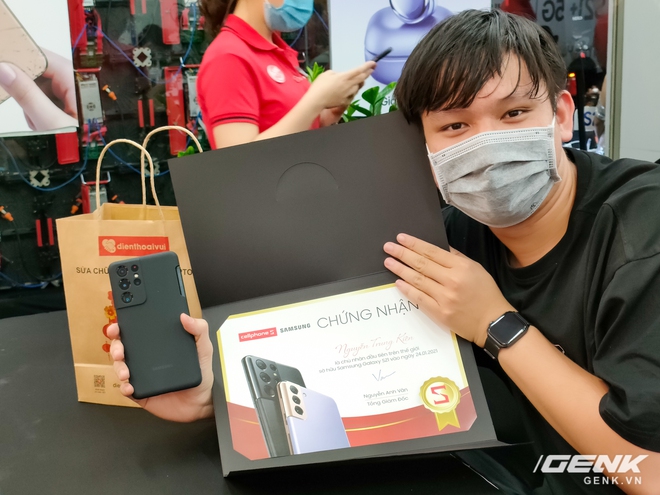 Agreeing with the above point of view, Mr. Kien – a fan of "gut" technology while owning and experiencing most of the current flagship products – said that his most impressive impression on this machine is also the feature. camera. It can be seen that users still have a certain interest in the ability to shoot movies and take pictures and this will still be the direction to focus on upgrading not only Samsung and many other manufacturers in the future.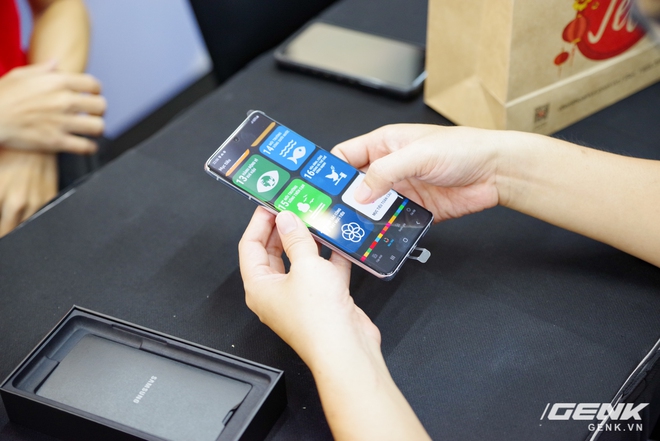 After today's selling date, the system continues to receive deposits and the next sale on January 29 as planned.
Source : Genk