The first country in the world to accept Bitcoin as an official means of payment
According to CNBC, El Salvador has become the first country in the world to accept Bitcoin as a means of payment. Earlier, the lawmakers of the National Assembly of this country voted and got a "majority" result in favor of the Bitcoin Law.
Last Wednesday, President Nayib Bukele sent the bill to the National Assembly for a vote. The proposal would need to pass through El Salvador's legislative process before it becomes law.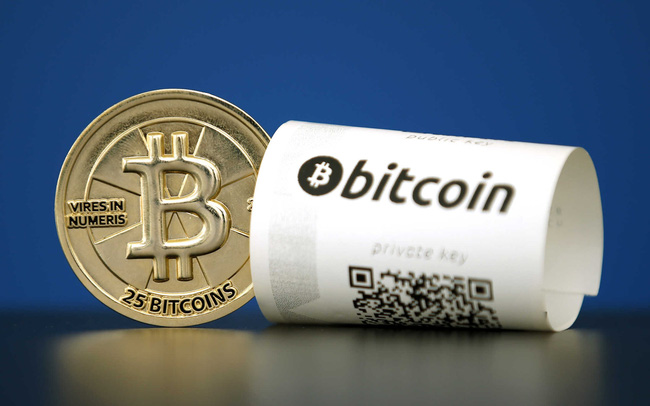 The text of the bill reads: "The purpose of the law is to make Bitcoin an official, free and unlimited means of payment in any transaction and for any title, from individuals, private businesses or state legal authorities."
Accordingly, prices can be displayed in Bitcoin, taxes paid in this country are also paid in Bitcoin, and Bitcoin exchanges are also not subject to capital gains tax.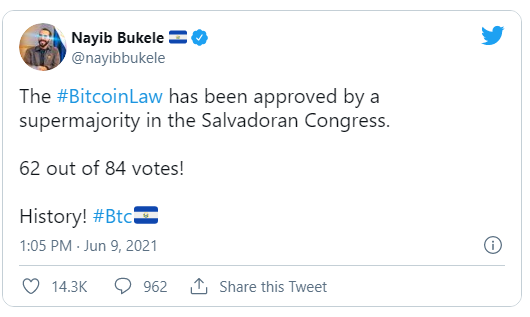 Mr. Bukele's share of the vote rate for the Bitcoin Law.
Historically, Bitcoin is known for its high volatility. Therefore, experts and officials of other countries also believe that this currency is not suitable to be a truly effective currency. Currently, it is unclear how El Salvador will implement Bitcoin as a fiat currency.
The new bill submitted by the president of this country states that the exchange rate to the US dollar "will be established by the free market". The current official currency of El Salvador is the USD. In addition, the bill also states that the state will "promote the necessary training and mechanisms for people to have access to Bitcoin transactions."
Currently, about 70% of El Salvador's population cannot use traditional financial services such as bank accounts or credit cards, mainly using cash. Meanwhile, remittances account for more than 20% of El Salvador's GDP. Accordingly, this digital currency is considered a way for them to increase their financial potential.
Bukele's submission of the bill to Congress comes after he announced last week that El Salvador had partnered with digital wallet company Strike to set up logistics for the use of Bitcoin as a medium. legal payment.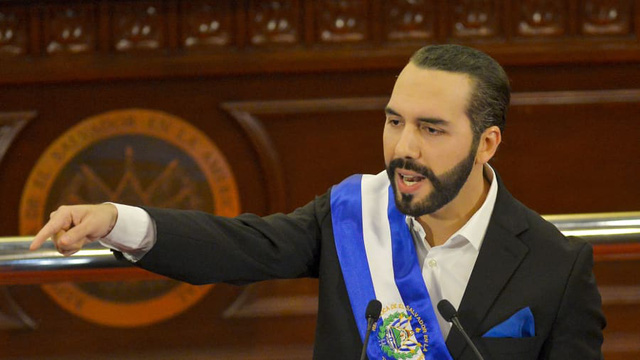 Jack Mallers, the founder of Strike, believes that this move will calm concerns around the world about Bitcoin. He said: "Bitcoin is both the largest reserve asset ever created and a dominant network of currencies. Holding Bitcoin will be a way to protect developing economies from potential shocks hidden about monetary inflation."
According to CNN, the 39-year-old president who has been in power since 2019 currently holds an overwhelming majority in the El Salvador Congress. His party won a big victory in the March 2020 National Assembly elections, with 56 out of 84 seats.
Back in April, Bitcoin hit a record high of $64,829.14, but has since dropped by almost half. However, over the past 12 months, Bitcoin is still up 12%. The boom was driven by a number of factors including growing interest from institutional investors and well-known companies like Tesla and Square buying Bitcoin.
Source : Genk