The first brocade-style Apple store chain in Vietnam: "Don't copy Apple, be creative"
Recently, ShopDunk – Apple Authorized Dealer – has officially opened a chain of 3 Apple stores designed in brocade style, making not only "Apple" fans but also technology believers say. general curiosity. That's because, Apple stores around the world are always invested a lot in design with a variety of concepts that meet very strict regulations in accordance with standards, so the appearance of a store has a bold culture. Vietnamese culture has attracted a lot of attention.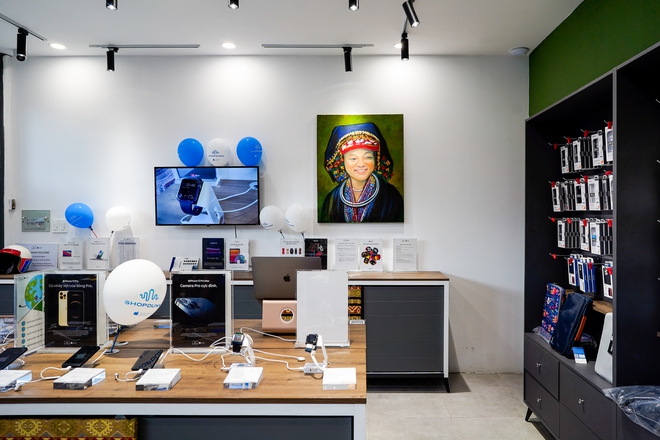 Entering this Brocade shop, we couldn't help but wonder why ShopDunk chose such a unique design compared to hundreds of thousands of stores selling mobile products on the Vietnamese market. We had an interview with a chain store representative, to learn more about this issue.
The reason for the birth of this new design?
According to a representative of ShopDunk, as a retailer specializing in Apple products, the stores are oriented to follow standards and are directly invested by Apple. This has led to the fact that stores that, despite their good standing, cannot meet Apple's strict regulations, cannot become the standard Apple Mono Store or APR Store (Apple Premium Reseller). That's why this store decided to design in a completely new style of its own.
"Brocade" – An extremely random idea

The keyword "brocade" was discussed by Mr. Doan Viet Dung – CEO of ShopDunk with the desire to have a store with Vietnamese identity after receiving the advice "Don't copy Apple, be creative" from the company. . " First, this is a very typical material of Vietnam appearing in many regions from the North, Central, to the South and is used and applied by many ethnic groups. Second, the ability to apply brocade and link We can make bags for MacBooks, iPads, cases, iPhone cases or even Apple Watch bands from brocade. have the opportunity to bring Vietnamese cultural identity to more people, even promote it to the world through Apple's top-notch technology products," a ShopDunk representative shared.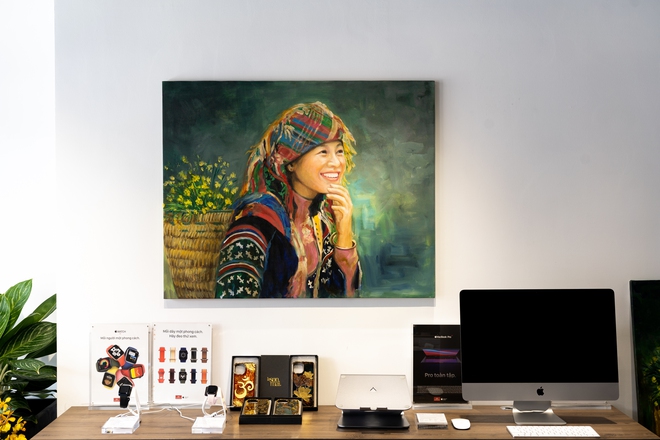 "Don't copy Apple, be creative"

This idea was later approved by Apple, and the company gave instructions on how to create a standard store and still deliver technology and product experiences with ease. A ShopDunk representative said: " From the outside sign, the placement of the Apple logo, advertising signs to the arrangement of products and accessories inside, Apple gives specific instructions according to each floor plan of the shop. How to decorate the store to make a difference between the brocade-style Apple store concept and the Apple store according to the global standard Mono Store ".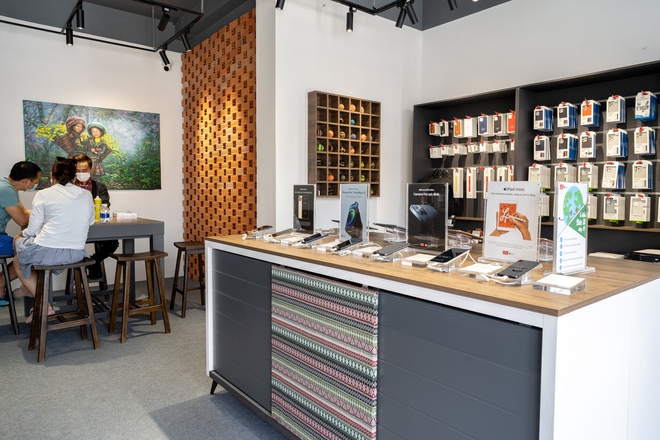 Since it is a rather strange concept and almost no one in the market does it, will ShopDunk encounter any difficulties?

Not the pure white cardboard stores that are characterized by minimal technology, the brocade-style Apple store brings a new and colorful friendliness, far different from the traditional technology stores. Talking more about the difference between the brocade-style Apple store and the standard Apple Store, a representative of ShopDunk said: " This design brings an Apple store space that is closer and more friendly to Vietnamese people. I have heard some opinions that if the store is too luxurious, many people will hesitate to come and experience it, while this is a place where everyone who loves Apple can come and experience the product freely and comfortably. , not just to shop. "
There are many opinions that such a store change will be completely different from Apple's "full white", making users avoid it because they think it's not AAR (Apple Authorized Retailer – Genuine Distributor of Apple) Apple) this representative said that he had prepared in advance since the beginning of the idea. " We maintain both the Mono Store and the national brocade concepts in parallel ".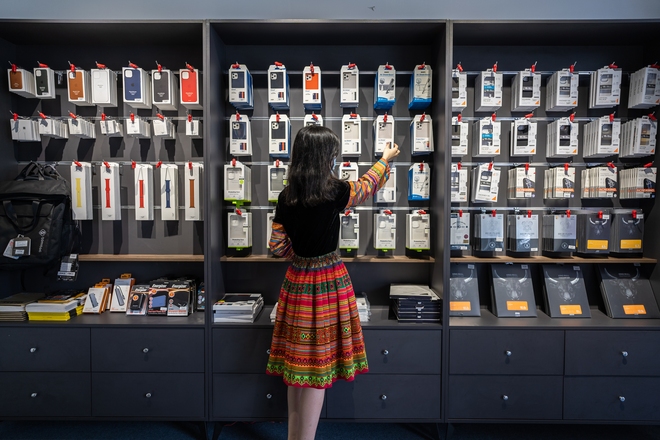 Future orientation for Apple store chain?
ShopDunk aims to achieve 80% of the store system will be Mono Store meeting global Apple standards, and in locations that cannot be qualified to upgrade and build Apple Mono Store, " we will use the concept of people" ethnic groups like brocade to create closeness and user-friendliness, even though it is still an Apple store ". Besides, ShopDunk wishes to be able to apply other Vietnamese materials to interior materials as well as costumes and accessories. " We are preparing another Apple concept in Hanoi using both Brocade and Bamboo. In Ho Chi Minh City, we also include La Sonmai's lacquered cases for iPhone. " – ShopDunk representative know more.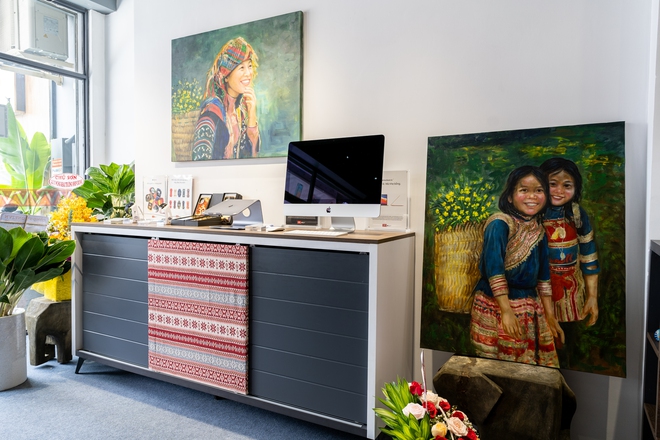 Talking about the Apple market in Vietnam at the present time as well as the future orientation, a representative of ShopDunk said, "The Apple market in Vietnam is having positive changes. Firstly, in the market. new and genuine products are replacing and gradually eliminating portable goods. Second, the selling price of Apple products is getting lower and lower and equivalent to the world market ".
The store also expects that in the near future, the sale of new Apple products in Vietnam will be at the same time as the US, Hong Kong and other countries in the region. Moreover, the expansion of retail chains that meet global Apple standards such as the Mono Store system will promote " Apple bringing Apple Store, its highest level of retail store into Vietnam will become a reality. However, with Apple, they always take it step by step, step by step, "said a ShopDunk representative.
Source : Genk