The Facebook CEO calls Apple's App Store a "noose" that prevents competition and innovation
During the recent company-wide meeting, Facebook CEO Mark Zuckerberg viewed regulations on Apple's App Store as monopoly and harming consumers. Even the founder of Facebook said that Apple is " blocking creativity, blocking competition " and using the App Store to " charge exclusive fees ".
" (Apple uses) this unique noose as a gatekeeper for what's put into the phone ." Mr. Zuckerberg said in advance more than 50,000 of his employees in online meetings.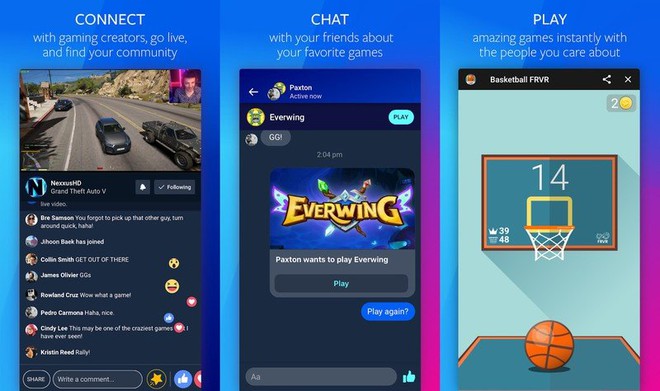 Facebook Gaming platform on Android.
Regulatory clashes on Apple's App Store with Facebook have been on the rise in recent times. Earlier this month, Apple repeatedly removed the Facebook Gaming platform because Apple did not allow apps to provide alternative app stores with content they could not control.
After that, Apple and Facebook also disagreed after Apple refused to remove fees for online event hosting features of Facebook. This feature is intended by Facebook with the aim of helping small businesses and individuals organize paid digital events on Facebook.
After being denied this request by Apple, Facebook plans to post a notice in the Online Events feature that says " Apple will charge a 30% fee per transaction ." However, Apple blocked the update containing this message and forced Facebook to remove it if it wanted to update the new app. Apple said this violates the App Store's regulations that prevent developers from displaying inappropriate information to users.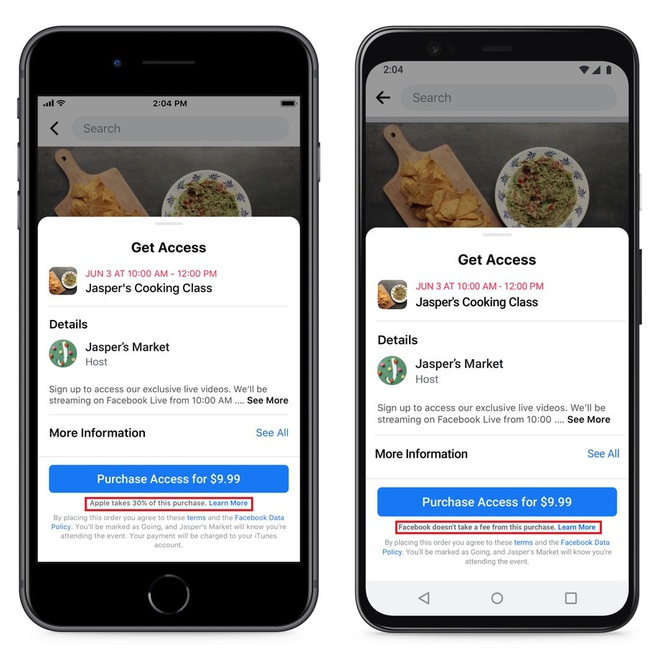 Facebook notifications are intended to show up on the Apple App Store and Google Play Store in its Online Events feature.
Besides disagreements about the App Store, Facebook is also unhappy with the new changes in iOS 14. The tracking block feature on this iOS update requires the app to get approval from the new user. track their behavior on apps and websites on iPhone. According to Facebook, this could cut ad revenue by up to 50% through their Audience Network.
Mr Zuckerberg also criticized Apple's move in the dispute with Epic Games, saying that Apple's intention to block Unreal Engine is " an extremely aggressive move " and " completely problematic ."
Before that, both Apple, Facebook, Google and Amazon were faced with US antitrust investigations. After a hearing before the Antitrust Subcommittee of the US House of Representatives, Mr. David Cicilline, the chairman of the subcommittee, said that all four giants of the technology had " behavior that caused deep concern and demand. Congress must act . "
Refer to MacRumors
Source : Genk