The dire reality at Amazon: Going to work can catch Covid-19 or stay home and starve!
Last April, employees at an Amazon call center in the Philippines said they had to work in "non-human" conditions, with limited sanitation and almost no measure. How to prevent epidemics?
The image of the employees sleeping on the floor at a very close distance has been spreading strongly online during that time. Many people shared that they feel pressured to be near the office to be on time to go to work. Then, Teleperformance, the contractor employing these employees, said it would resolve the above complaints.
However, according to employees who spoke with NBC News, working conditions became even worse as the Covid-19 pandemic continued to spread around the globe. According to a source, Teleperformance did not allow employees to sleep on the floor but did not offer alternatives to improve.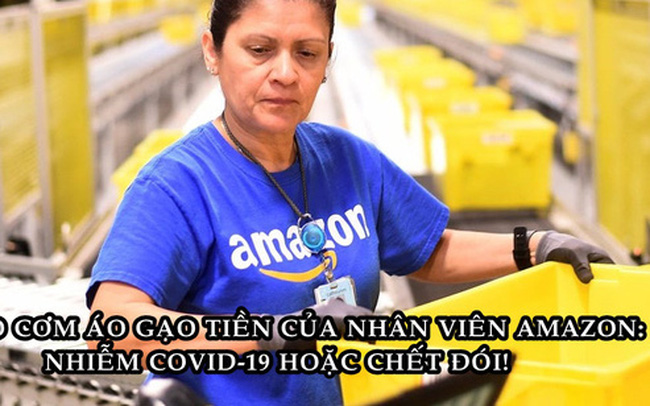 As a result, many employees hired by outside contractors to work for Amazon's Ring division said that they are very worried about having to work in unsecured epidemic conditions.
Still, in an emailed statement, an Amazon spokesperson said: "Nothing is more important than the health and safety of the employees, including those hired by the contractor. Ring asks the contractors. provide strict compliance with government regulations and recommendations regarding Covid-19, including strict principles of social distancing, use of protective and disinfection equipment. Any problem, we will resolve and fix it immediately.
Ring said it does not allow employees to work from home due to "data security and customer privacy" reasons. This is also a common reason that other technology companies such as Facebook give employees (especially contract workers) back to the office in the context of the disease continues to spread at a high level as well as many areas. working from home is still in place. Ring contractors, for their part, say they cannot access personal information without consent from customers.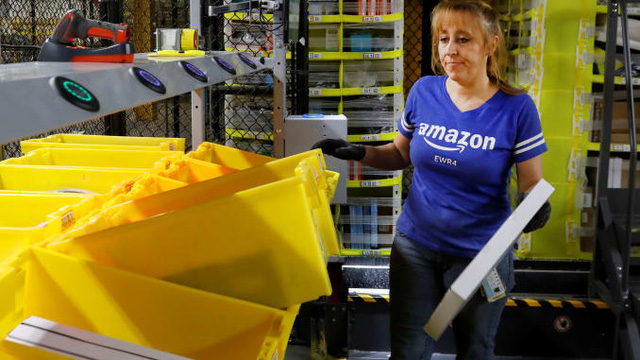 Amazon staff at the warehouse.
According to one report, dozens of switchboard staff in the Philippines experienced some symptoms typical of Covid-19 infection. Many people report that the work stations are not properly sanitized and that the shifts are stacked on top of each other, it is difficult to do social stretching. The cleaning person simply carries a bucket of water and a towel to clean.
"Everyone was scared because we didn't know who got the disease and who didn't. But we have no choice. One is to get sick, the other is to die from starvation," an employee told NBC.
A Teleperformance spokesperson told NBC: "The safety and health of our employees will always be a top priority. We provide health insurance for those who are sick."
The NBC report reveals the growing outsourcing trend of tech giants. This leads to criticism that the hired employees are being exploited for the purpose of cutting costs for the multi-billion dollar "big". In fact, this is an activity that was in place long before a pandemic broke out. However, this health crisis has exacerbated the problem with a growing number of complaints about unsecured working conditions.
Amazon employees in the US have expressed deep concern about the company's handling of the pandemic. Earlier this month, the e-commerce giant said nearly 20,000 employees in the US were positive for SARS-CoV-2 in just over six months. The announcement comes after criticism from several lawmakers and staffers that Amazon shied away about the outbreak in its team.
Source : Genk