The design is too similar to the AirPods, the OnePlus Buds headphones are seized by the US Customs for thinking of counterfeit goods
It has become so common that other firms often learn or "imitate" the design of Apple products that now Apple doesn't even bother suing them. But "going at night has a ghost day" as the case of OnePlus below.
Last night, the US Customs and Border Protection (CBP) tweeted that their officials " had just arrested 2,000 fake Apple AirPods from Hong Kong, worth about $ 398,000 in the market ."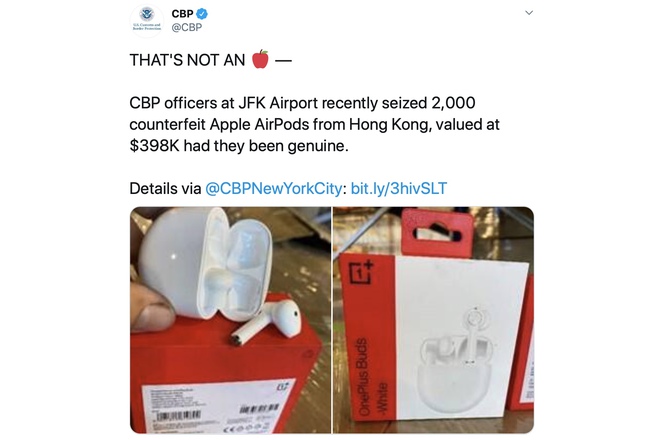 The event was also confirmed in the agency's press release when it said: " CBP officials are protecting Americans from daily dangers ." Troy Miller, director of CBP New York branch, said. " The interception of these clones is a direct reflection of CBP's vigilance and commitment to the daily mission of success ." These products originated from Hong Kong and were seized at JFK airport on August 31st.
The problem, however, is that, based on pictures of the agency posted on Twitter, the captured products are genuine OnePlus Buds headphones – they may resemble Apple's AirPods – but they are. Not fake AirPods. It is not clear whether the entire batch of 2,000 headphones seized by CBP is all OnePlus Buds, but clearly the image posted on Twitter is a misnomer.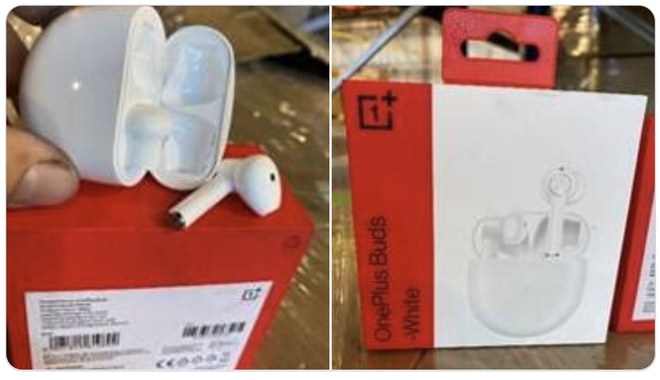 If this is a CBP mistake, it is hard to blame them. If you are not someone who regularly follows the news of new wireless headphones, it is difficult to distinguish the Apple AirPods from this OnePlus Buds – their design is very similar at a glance. .
This is also a sign of the high level of brand recognition of the Apple AirPods. Just having a design similar to Apple's wireless headphones, everyone thinks this is the AirPods, instead of a product of another brand. This incident is hopefully a warning to other headphone makers – if you want your own brand, be different instead of imitating Apple.
Refer to The Verge
Source : Genk