The Covid-19 translation will completely change the way people travel in the future: More spacious aircraft, cheap travel to the throne
The outbreak of the Covid-19 epidemic has upset people's lives in very different ways, especially in the tourism industry. A series of vacations canceled, tourist attractions are also forced to close. Even when the epidemic is over, the tourism industry cannot be as normal as before.
The airport will apply new control systems
"We need to eliminate the long queues at check-in counters, security checkpoints, waiting areas and entry areas," said Brian Kelly – CEO of The Points Guy -. "We've endured this for so long, but we can now use technology to speed up the inspection."
He believes that biometric screening technology, such as facial recognition systems, will help reduce unnecessary contacts, speed up processing and limit crowds.
Systems that require fingerprint recognition may also translate into retinal identification to minimize surface contact at airports.
Facemasks will become popular accessories
Passengers will wear masks more often when going to the airport or in crowded areas. Flight attendants will also be equipped with more protective equipment.
"Habits that are not common will become normal," Alan Fyall – Interim Chair of the Department of Tourism and Events at Rosen Hotel Management University (Florida, USA) – predicts.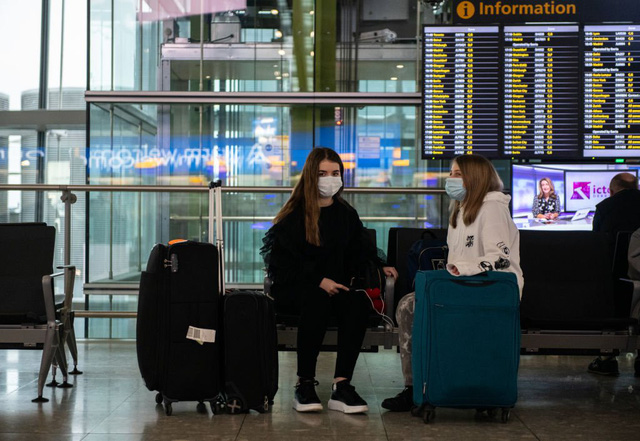 Airfares are cheap but will exceed previous levels
"We are in the" golden age "of air tickets," Konrad Waliszewski – CEO of TripScout – commented. "Low demand, low petrol prices will make flight tickets cheaper until the end of 2021. However, when low-cost airlines go bankrupt and have to merge, many others will save cash to prevent them. minus uncertainty and cause fares to rise.
However, Kelly also anticipates that the increase in ticket prices will also bring more flexible booking policies.
Airplane will be more spacious
"Airlines will take more safety measures – such as dropping out of the middle seat – if demand for flights is low," Waliszewski predicts. "However, when the number of passengers recovers, they will return to the mind to take advantage of each space."
But Kelly believes there will be many solutions to curb the crowds, especially when airline tickets increase.
"There will be new innovations to help people sit more comfortably on the plane, but at the same time will cause prices to rise," he said. "In the past, we used to think: 'Just stuff me in that cramped space for 8 hours for $ 200. I do not care'. I'm not saying this is the end for low-cost airlines, but maybe we won't accept being treated like cargo anymore. "
Airlines may restrict food and drink on board to reduce the risk of infection, as well as increase cabin cleanup.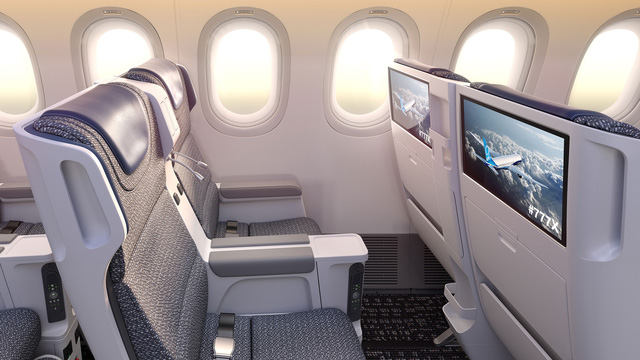 Travel insurance will become popular
According to Waliszewski: "Most previous travel insurance was useless before the pandemic, so travelers will pay attention to better products. Travel insurance may be more expensive, but also more useful and popular. "
In addition, visitors will also be interested in what kind of insurance can allow "cancellation for any reason", such as disease – which is not included in traditional insurance types.
"Insurance will become more important for those who plan large travel, because no one knows what will happen," Kelly predicted.
The hotel will be cleaner
Hotels will need to take extra measures to ensure hygiene, such as capacity limits as well as longer room availability between stays.
Facilities like the common fruit tray in the corridor or the buffet will be a memory of the past. In addition, the new improvements will improve the check in process, receive room locks, so that customers do not have to touch too much.
"Do we need room keys anymore when technology allows you to open the door with your phone?" Kelly said.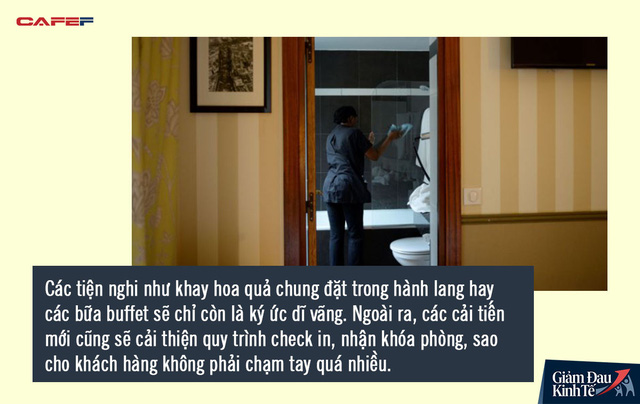 Change of accommodation
"Customers will rent a tourist house instead of a hotel to avoid crowds and germs," ​​Waliszewski predicts.
Kelly, however, thinks short-term rentals such as Airbnb will no longer appeal to customers.
"Airbnb has been suspended because they do not own the house and the host is not their employee," he pointed out. "Airbnb needs to change its platform so homeowners can focus on cleaning."
Fyall concurred with the idea: "Renting a tourist house will be okay, but there are also more risks," he said. According to Fyall, traditional hotels that have been affected by the sharing economy for years now can be confident that they can afford to face any emergency.
Business trips will gradually disappear
Waliszewski believes that business trips will "disappear" because of the effects of the Covid-19 epidemic.
"Many companies have realized for the first time that Zoom is extremely effective," he said. "With their budget cut, they will set additional criteria to determine where a face-to-face meeting is needed. For the first time, tourism will be the main source of revenue for hotels and airlines. "
Domestic tourism increased, foreign tourism will take a long time to recover
"After the blockade measures are removed, domestic tourism will explode. People will appreciate more than what they have and want to support the domestic economy, "Waliszewski predicted.
Besides, Fyall also thinks that foreign tourism will not be able to recover as before 2021. "Even if they really want to travel, they will wait until they are comfortable with the situation."
On the other hand, Waliszewski also believes that this Covid-19 pandemic will encourage people to travel to low-cost countries.
"Economical forms of travel, such as backpacking in Southeast Asia or staying in motels, will explode once the situation is safe," he predicted. "Millions of young people are unemployed and cannot find jobs in the downturn. When the disease subsides, they will choose to travel to Vietnam, Thailand or Bali (Indonesia) instead of staying at their parents' home.
(According to Huffpost)
Source : Genk