The complex circular connection of the cryptocurrency world led to the disaster of 5 companies going bankrupt in just 6 months
This year's crisis started in May when TerraUSD collapsed, so far there have been 4.5 more crypto companies that have filed for bankruptcy.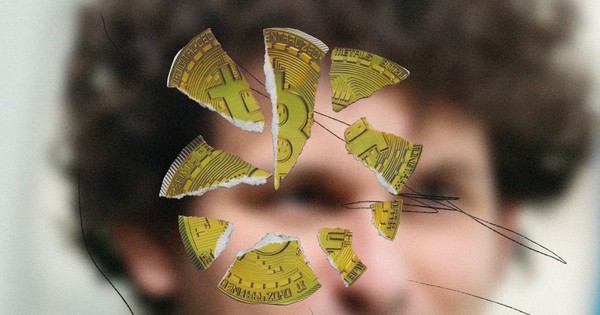 The WSJ opens the article, stating that the collapse of the cryptocurrency sector this year has all the signs of a classic banking crisis: Withdrawals, sell-offs, contagion.
The only thing that didn't show up in there were the banks.
Checking the bankruptcy filings of crypto platforms Voyager Digital Holdings, Celsius Network LLC, FTX Trading and hedge fund Three Arrows Capital, you won't find any banks listed among the biggest creditors. their.
While bankruptcy filings are not entirely clear, they describe many of the largest creditors as customers or other crypto-related companies. In other words, crypto companies operate in a closed loop, deeply connected to each other in that circle but with little clear meaningful connection to traditional financial entities.
This explains how an asset class once worth around $3 trillion can lose 72% of its value and the famous intermediaries involved in it can go bankrupt without any spillover effects. evident in the financial system.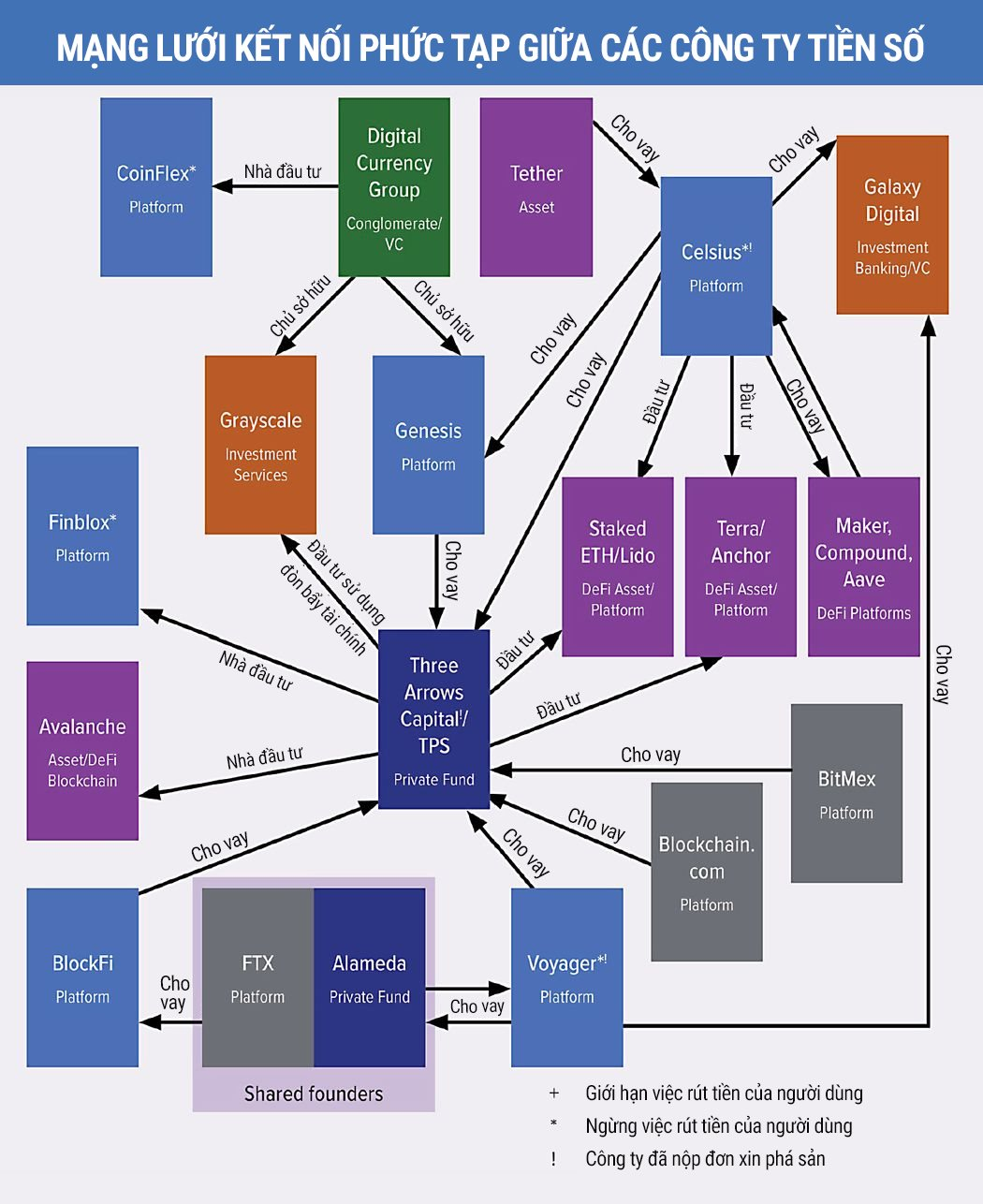 "The cryptocurrency sector… is largely circular," wrote Yale University economist Gary Gorton and University of Michigan law professor Jeffery Zhang in a forthcoming paper. "After crypto banks receive deposits from investors, these companies borrow, lend, and trade with themselves. They don't interact with companies connected to the real economy."
Cryptocurrencies have long been touted as an unregulated, anonymous, more accessible alternative to banks and traditional currencies. However, its mushrooming ecosystem looks a lot like a banking system, accepting deposits and lending.
Messrs. Gorton and Zhang write: "Cryptocurrency lending platforms have created a new bank…if one entity engages in borrowing and lending, it is economically equivalent to a bank even if both are not is supposed to be 1".
And just like the banking system, cryptocurrencies are leveraged and interconnected, making them vulnerable to operational weakness and contagion. This year's crisis began in May when TerraUSD, a stablecoin, collapsed as investors lost confidence in its backing asset, a token called Luna. Rumors that Celsius was losing money because of Terra and Luna led to their deposits drying up and in July. As a result, Celsius filed for bankruptcy protection.
Three Arrows, a crypto hedge fund that invested in Luna, also went empty-handed. Losses on loans to the Three Arrows and the spread of Celsius forced Voyager into bankruptcy.
Meanwhile, FTX's trading affiliate Alameda Research and Voyager have lent each other, and Alameda and Celsius have also come into contact. But it is the link between FTX and Alameda that is worth mentioning.
Like many platforms, FTX has issued its own digital currency, FTT. After this was revealed to be Alameda's main asset, Binance, another major platform, said it would sell off its own FTT holdings, causing the collapse of FTX.
Genesis Global Capital, another crypto lender, has exposure to both Three Arrows and Alameda. They halted withdrawals and sought outside cash after the crash of FTX. According to WSJ sources, BlockFi, another crypto lender with exposure to FTX and Alameda, is also preparing to file for bankruptcy.
Source: WSJ
Source : Genk