The company behind 'Among Us': There are only 3 people, reaching 86.6 million downloads, earning $ 3.2 million from selling equipment!
Among Us is a game that is causing storms in Vietnam and many countries around the world. Even the game's exponential rise in popularity led InnerSloth developer to announce that they will cancel their plans to develop a sequel to focus on the current version.
Statistics show that Among Us reached more than 1 million players on September 3. By mid-September, this game has reached 86.6 million downloads on mobile devices. On September 25, the number of simultaneous players around the world reached more than 3.5 million.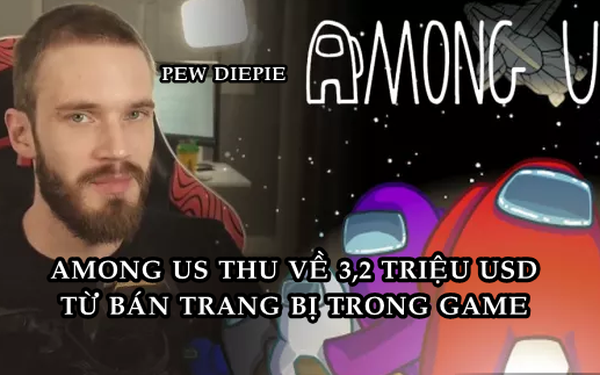 As a hit, not everyone knows InnerSloth is a Washington-based company with three members including a programmer, an artist and a designer. Forest Willard, who programmers and handles the company's business. At the time of its launch in 2018, Among Us has not created a big fever and has only under 1,000 downloads, although it has become popular in some countries such as Korea and Brazil.
It was not until this summer, when released in the US and being a famous streamer on Twitch with 2.8 million subscribers to live stream the experience scene with fans, Among Us is famous. This game became even more "hot" after "the king of YouTube" – Pew DiePie and a number of artists in the US also became members of the colorful crew.
Among Us charges $ 5 per person on the PC game store Steam or Itch.io. Also on mobile phones, the app is free, but with ads. Players can purchase additional equipment to customize their character.
Willard said InnerSloth plans to add some new features to Among Us such as adding friends or color-blind mode … According to him, the above things make the game easier for people to enjoy.
Currently InnerSloth declined to disclose the total revenue of this popular game.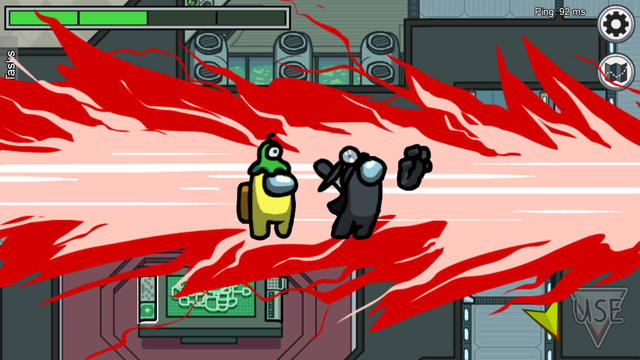 Among Us is raining the world.
According to analytics page Sensortower, Among Us in August this year has increased 661% compared to July, to 18.4 million, more than 18,000 times downloads at the time of launch. From September 1 to September 14, new installs jumped 127 percent to nearly 42 million, and that number hasn't stopped so far.
Among Us is the top country to download Among Us with 20.5 million (equivalent to 23.7% of total installs). Brazil is second with 16.6 million downloads (19.2%). Mexico is third with 6.8 million installs (8%).
Google Play accounts for the largest share of Among Us's downloads with 60.4 million installs. Meanwhile, Apple Store brought this game more than 26 million downloads.
Regarding the revenue coming from the player's purchases, up to now, Among Us has earned $ 3.2 million from in-game purchases. The US remains the top country with players spending $ 1.6 million, or more than 48% of total revenue. Brazil ranked second with 335,000 USD and South Korea ranked third with 330,000 USD.
Apple Store ranked first in player spend with 1.9 million USD while Google Play generated 1.3 million USD in revenue.
Among Us is not the only independent game that has been successful this year. Fall Guys previously sold more than 7 million copies on Stream within a month of its August launch.
For his part, Among Us attracts a large number of players thanks to its simple gameplay and lots of fun. It is not difficult to realize that this game has many similarities with the famous werewolf game in real life, where people deduce and fight each other to find the culprit. The difference is probably the space setting and the mission that the two sides must perform to win.
InnerSloth says they are working to build more success and sustain player engagement. Some industry experts have decided that their decision to not launch Among Us 2 is very reasonable.
Cassia Curran, an advisor at Wings Interactive, a hedge fund that pours money into many games, said: "Right now, the sequel launch will leave players down and split. should maintain a high level of engagement with the current version and promote even more monetization through in-game purchases.
Source : Genk