The car revolution is about to begin: Mercedes will stop producing gasoline cars, completely switching to electric cars from 2025
According to CNBC, the company that owns the Mercedes Benz brand, Daimler, has said it will be ready to only produce electric vehicles by the end of the decade when the market allows.
This is the latest move by a major car brand to target the electric vehicle market. Daimler said that from 2025, Mercedes Benz will only produce electric cars.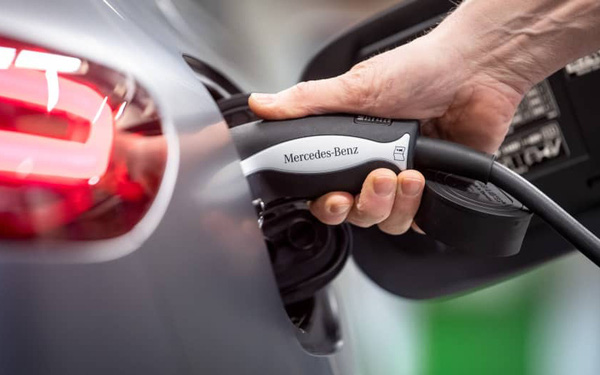 "The transition to electric vehicles is accelerating, especially in the luxury car segment where Mercedes Benz has a voice," said Ola Kallenius, Managing Director of Daimler and Mercedes Benz.
The world-famous car brand said it will invest more than 40 billion euros in batteries between 2022 and 2030 to focus on developing electric vehicles. In addition, the company will build eight large battery factories to supply electric vehicle products in the future.
The story of Mercedes' transformation is nothing like when many European countries attach great importance to environmental protection and plan to be aggressive with car manufacturers.
In the UK, for example, the government plans to ban the sale of petrol and diesel cars by 2030. By 2035, all cars must meet zero greenhouse gas emissions standards if they want to be on the road.
The Council of the European Union (EU) also set out a plan to reduce greenhouse gas emissions from cars by 100% by 2035.
Facing this situation, a series of European car manufacturers have proposed a plan to switch to electric vehicles to reduce greenhouse gas emissions. For example, in early July 2021, Volkswagen said it had set a target of 50% of car sales in 2030 will be electric cars. By 2040, 100% of its cars will be electric.
Source : Genk