'The bears' are back, Tesla continues to be the world's most short-sold stock
During the last quarter, Michael Burry 's family office made a large short-selling bet on Tesla. However, the famous investor of "The Big Short" is not the only one to make such a move.
Ihor Dusaniwsky, managing director of predictive analytics at S3 Partner, told Yahoo Finance Live: "Tesla is by far the company with the highest short selling rate in the market. This is a sold stock. strongest in the world for several years now."
According to S3 data, the value of short sales on Tesla stock stood at $22.5 billion as of May 13. As Dusaniwsky points out, this is roughly the ratio of shorting Amazon and Microsoft stocks combined.
The most short-sold stocks as of May 13 according to data of S3 Partners (unit: billion USD).
Simply put, short selling a stock allows an investor to bet that the price of that stock will fall. Investors borrow a stock to sell, then cover or buy it back, usually when the price is lower, and take the difference.
When a stock's price doesn't fall as expected, the stock will sometimes become too expensive for investors to hold. This can cause them to "buy to cover" (buy back borrowed shares to get out of a previous short position). This act of short-selling investors can drive up the price of that stock. If others buy in, the price can rise sharply and cause a "short squeeze".
That's what happened with Tesla stock over the past few years: short selling rates increased, but prices skyrocketed. Therefore, short-selling investors were put in a "forced sell" position and helped this stock increase even more.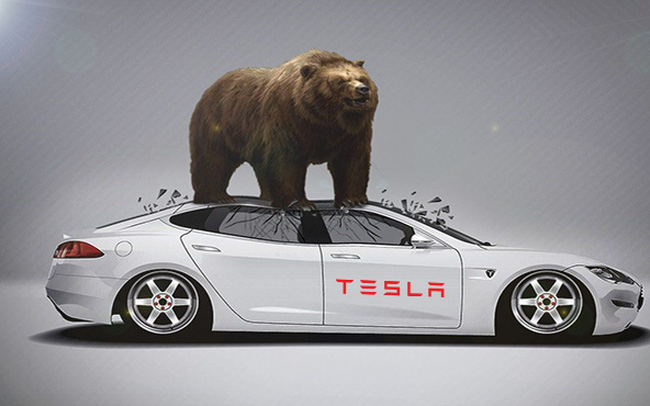 However, that trend has cooled this year, as Tesla stock has fallen about 30% from its record high set on January 8. Even as the prices of high-growth stocks fell, short selling continued.
"People are joining this downtrend," said Dusaniwsk. "So they continue to bet by selling short when stock prices go down."
He estimates the total value of short sales on the stocks he tracks at $1.1 trillion, up from $990 billion at the end of last year.
On May 18, US media reported that at the end of the first quarter, "The Big Short" legend Michael Burry bought 800,100 put options on Tesla shares, equivalent to the value at risk of $534 million, according to the report. a filing with the SEC. The filings show that, as of March 31, Burry owned 800,100 put options contracts, with unknown value, exercise price or expiration date.
Refer to Yahoo Finance
Source : Genk