The adulterous affair of the chairman of Taobao: In order for Alibaba to invest in the company of her lover, supporting her lover to sell online on her own platform, the wife had to publicly face 'stay away from my husband'.
Tuong Pham, chairman of Alibaba's two e-commerce platforms, Taobao and Tmall, has been caught up in the Weibo social media rumors for a few days now around private publicity.
Earlier, on April 17, the account with the nickname Huahuadonghuahua suddenly posted on the Weibo social network with the content: " This is the first and the last time I warn you. Don't try to seduce my husband, I is not an easy person to ignore. Please be respectful and review yourself . " The post also publicly mentioned the hot girl on Chinese network, Zhang Dai Yi.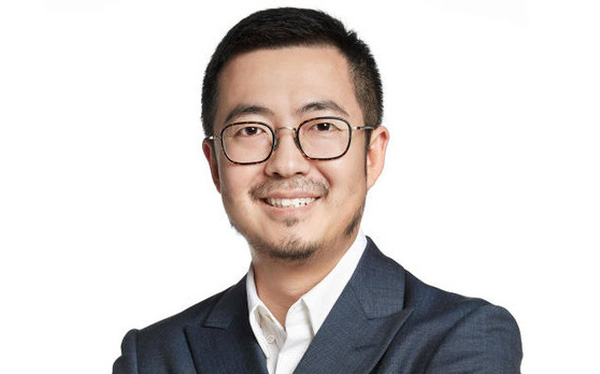 Chairman of Taobao Jiang Fan.
Although the Huahuadonghuahua account has fewer than 30,000 followers, this post quickly caught the attention of the online community. Then, ifeng.com cites a source familiar with the matter, the person involved in the incident was a businessman Chiang. Immediately, netizens speculated that the owner of the post with the content "away from my husband" was the wife of Tuong Pham – the president of two online commerce websites Tmall and Taobao of Alibaba Group. .
1 of the candidates selected by Jack Ma
Tuong Pham, 35, is now one of Alibaba's youngest senior leaders. He graduated from the computer engineering department of Phuc Dan University – one of the 10 most prestigious universities in the country of billions of people. Jiang Fan had a brief trainee period at Google China, then he joined technology company Youmeng and held the position of CEO here for 3 years before joining Alibaba in 2013.
In 2014 – that was, only a year after he joined the company, he was appointed senior manager of Taobao's business division. In 2017, Jiang Fan became chairman of Taobao when he was only 32 years old. Last year, he was appointed president of Tmall – in parallel with the leadership role at Taobao.
Jiang Fan's career path is "soaring" that Chinese business people question.
" Graduating from a domestic university, starting a medium-sized technology company without any of the forces behind him, but less than 35 years old, Chiang Pham has been in the ranks of senior personnel. most of Alibaba Group. He was even chosen by Jack Ma as his successor , "Sina newspaper comment.
Not only has a successful career at a very young age, before the storm hit, Chiang Pham is said to have a fulfilling family life, is the dream of many people.
According to Ifeng , chairman of Taobao, born in 1988 into a family of political traditions. This lady is often called Hoa Hoa from Hangzhou City, Zhejiang Province. She and President Chiang Pham lived together for a long time and had their first son in 2013. By 2015, both decided to hold a wedding and in 2018, the youngest daughter was born in Hong Kong.
Compared to Trương Đại Dịch, the beauty of Hoa Hoa has also received many compliments. She possesses a salty, sharp and charismatic beauty. In particular, the elegance of this lady is much more appreciated. On her personal page, Hoa Hoa often shares pictures of her wealthy but peaceful life.
After the affair scandal broke out, many people could not help but find it difficult to understand why chairman Taobao Jiang Fan could betray his seemingly perfect wife.
In order for Alibaba to invest in the Bodhi company, support the sales lover on Taobao
The scandal of Taobao chairman has affected the image of Alibaba and even billionaire Jack Ma was caught up. The reason is that Alibaba invested in Ruhnn – the company of which Truong Dai Dich is the largest shareholder. Many people suspected that the chairman of Taobao had made a real mistake that led to this inappropriate investment.
Specifically, Alibaba invested 300 million yuan in the company in 2016, accounting for 8.56% of the shares. Meanwhile, Truong Dai Dich holds a 15% stake and is the largest shareholder. Ruhnn raised $ 125 million in an IPO in May 2019. However, until the time before the scandal, Ruhnn shares were trading at only US $ 7.85 per share, down 37.2% compared to the IPO price of US $ 12.5 per share. promissory note.
By Friday when news of the affair erupted, Ruhnn's stock price dropped even further, by 6.36% to only $ 3.83 per share. There is currently no information that Alibaba has sold a stake in Ruhnn. That means, when Ruhnn's market capitalization was only 316.8 million, Alibaba lost 100 million yuan ($ 142 million) on paper.
Zhang Pandemic is the famous Chinese hotgirl.
Not to mention, everyone knows that Zhang Dafa is the famous hot selling online girl on Taobao, considered the "e-commerce queen" in China. At the age of 32, this long leg is classified as a millionaire with a total net worth of nearly 40 million USD, income mainly through sales channels and the number of shares in Ruhnn.
The question is whether there is any support behind helping Zhang Pandemic so successful?
Both Jiang Fan and Zhang Pandemic are in danger of "losing everything".
The above incident is said to seriously affect the image of Alibaba. Not to mention the company's stock worth more than $ 500 billion has fallen by 1.5%, blowing nearly $ 9 billion in market value on Friday last week – that is when information about an affair spread. .
For his part, Chairman Jiang Fan apologized to Alibaba and his staff shortly after: " My family comments and the rumors on Weibo yesterday had a bad influence on the company, I apologize to everyone. At the same time, I suggest an internal investigation of relevant issues. I'm very sorry for this inconvenience . "
However, this is thought to be a wrong step. Ms. Dong Van Hong – Alibaba's HR director said that the senior officials of Tuong Pham's scandal were very angry. They said that writing an apology letter on President Taobao's internal website was an act of "shooting himself in the foot".
Many signs show that Alibaba will conduct serious investigations to clarify the affair, in order to determine in the process of cooperation, Chiang Pham and Truong Dai Dich have economic violations, sharing benefits through again or not.
Sohu revealed that if during the investigation, Alibaba discovered a mistake in the cooperation, the online store that Truong Dai Dich built so much would be expelled from Taobao. If that happens, the pandemic Ruhnn company has almost no way to make money. Financial reports show that Zhang D Pandemic contributes more than half of the company's revenue every year so once she "runs out of business" Ruhnn will soon collapse.
"Adultery is adultery, the thing that made people angry the most is that his wife's warning was deleted," a commentator said.  
Others said: "If the tree is not afraid of standing dead, why would you propose that kind of investigation. I would love to ask if you still need a face. This type of person cannot forgive anymore."

Source : Genk