The 16 year old teenager successfully ran Windows 10 with only 192MB of RAM
Windows 10 requires a minimum of 1GB of RAM to run, but a 16-year-old boy recently found a way to get the operating system to work with less than a quarter of the RAM required.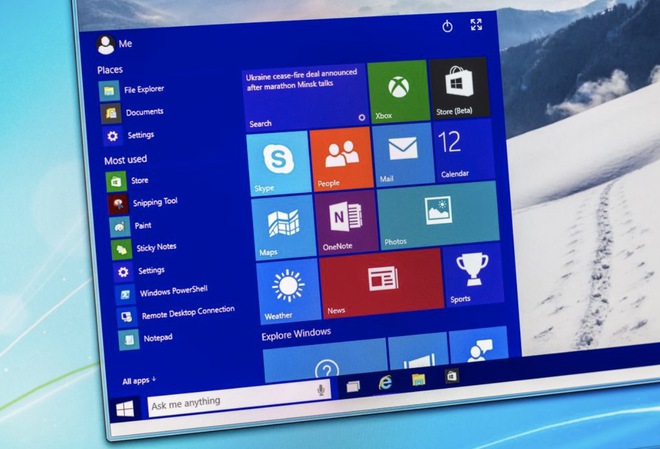 Twitter user with the nickname 0xN0ri has successfully made the 32-bit version of Windows 10 run with only 192MB of RAM.
The goal of the N0ri is to run Windows 10 with the lowest RAM possible with version 1909, on a Dell Inspiron running Arch Linux. 0xN0ri ran the test in an Oracle VM Virtualbox environment.
Starting at 512MB, 0xN0ri gradually lowered the amount of RAM needed to run the operating system, first to 256MB and then to 192MB. Windows can run with 3 levels of RAM on, but blue screen error if the RAM is only 128MB.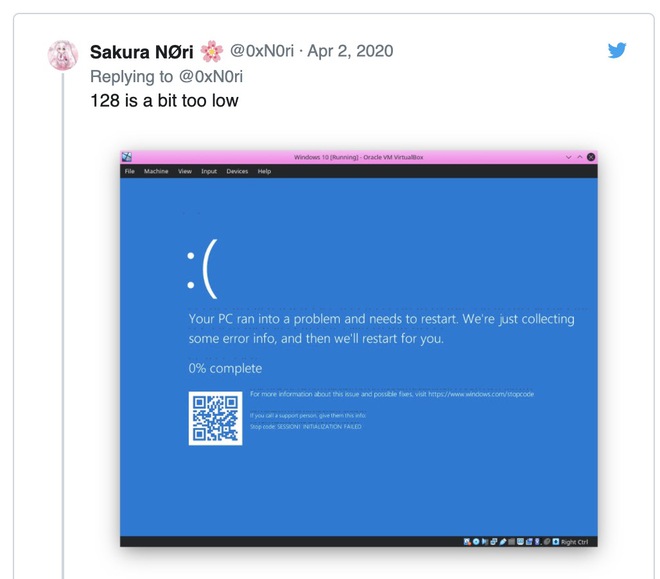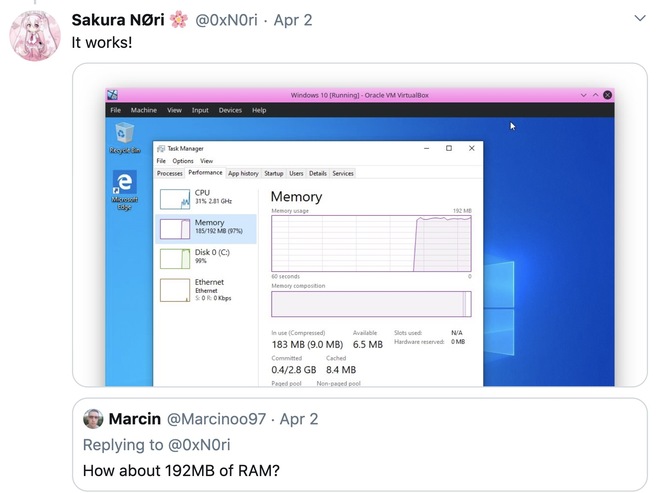 The lowest RAM level that 0xN0ri can boot to Windows is 140MB, but cannot enter the login interface.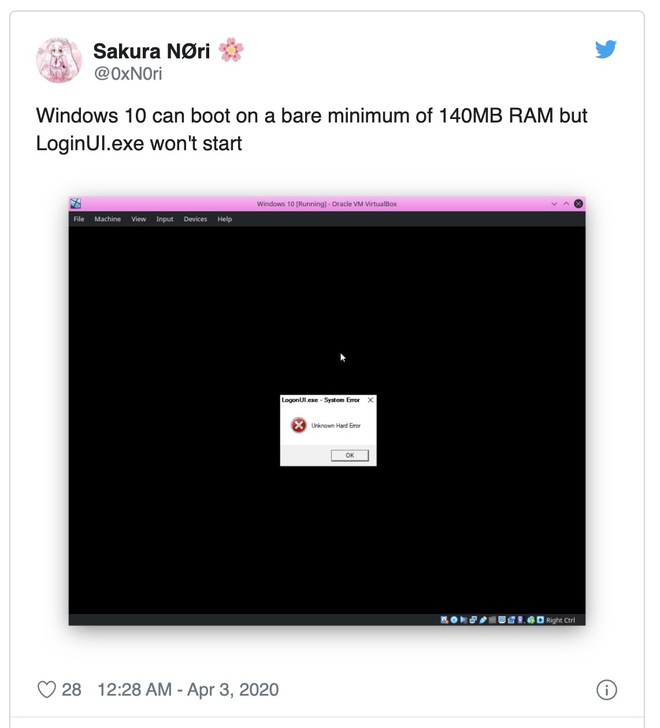 The online community considers this an impressive downgrade achievement, close to the 128MB required by Windows XP in 2011.
0xN0ri said that the CPU used in this project is Intel Core–8400 with 1 core dedicated to virtual machines and Windows version is Windows 10 Pro x86.
"It took about three minutes to boot up the computer and it couldn't be used with the virtual machine file stored on my 7200RPM hard drive," they explained 0xN0ri. "I can only open task manager, cmd and file browser on 192MB of RAM and the performance is terrible with 15MB of free space."
So why go through all this trouble? Simply because "it was an interesting test".
Reference: Tom's hardware
Source : Genk