Tesla's future in China and Elon Musk's ambition of global domination depend on the Chinese billionaire
Tesla needs to succeed in China if it wants to dominate the electric car industry worldwide, especially in the post-pandemic context. To do this, Elon Musk needs a battery engineer who helped Apple extend the battery life of MacBooks.
It turned out that Tesla's mission was in the hands of Mr. Zeng Yuqun, 52, who in less than 10 years, turned Contemporary Amperex Technology Co Ltd (CATL) into China's leading battery company, the manufacturer. The largest rechargeable battery for electric vehicles in the world today. That effort also made Mr. Zeng one of the richest people in China with an estimated net worth of $ 17 billion.
CATL batteries are already in almost every major global car brand, and starting this month, they will also power Tesla's electric cars made in Shanghai. The result of this will be a combination of the most attractive elements today: the most popular electric car in the segment – the Tesla Model 3, with cheap batteries and a huge market yearning. those cars. Last year, Chinese consumers bought electric cars three times more than American users.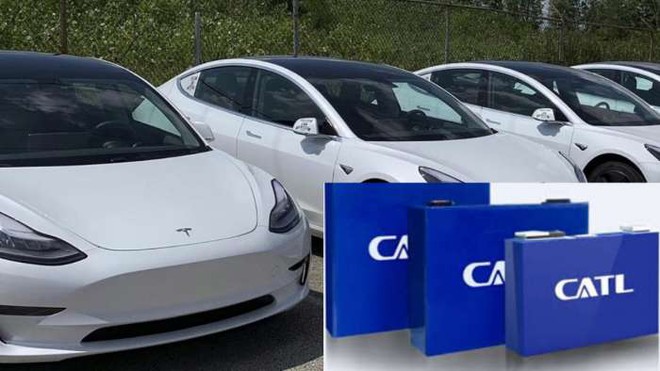 Besides the cooperation between the two companies, there is also a partnership between the two executives, Mr. Zeng and Mr. Musk. According to Zeng, the two often text each other to discuss the future innovations of technology, the challenges facing the current pandemic as well as the chief obsession of the head of Tesla: batteries. and cheaper electric cars.
" Elon talks about the cost all the time, and I told him to be assured that I will have a solution ." Mr. Zeng said in an interview. " We get along very well. He is a pretty funny person ."
Cheap batteries with a life of 2 million km
The CATL batteries can give the American electric vehicle company important advantages in China, especially being able to increase profits and lower prices in a market that is on track to the goal of 59 million vehicles. electricity by 2030.
Most importantly, Mr. Zeng plans to supply Tesla with Lithium-Ion Phosphate (LFP batteries), which use cheaper materials and cost about 20% less than electric vehicle batteries. other common.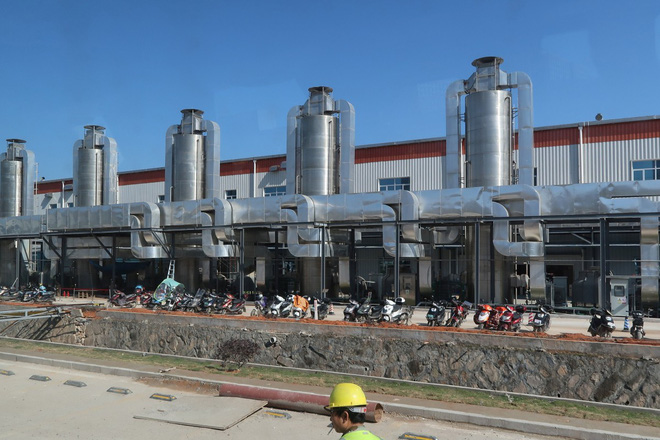 View outside the CATL battery factory in Ningde in December 2016.
CATL is currently preparing new commercial batteries that do not use Cobalt, one of the most expensive materials in every battery. Moreover, they want to eliminate other expensive metals, including Nickel and Manganese.
According to Zeng, the battery that CATL provides has a lifespan of up to 16 years with a total operating distance of up to 2 million km. This is a milestone that electric car manufacturers like Tesla and General Motors are pursuing. With such a long life, this battery is not only suitable for electric vehicles, but also can be a energy storage device.
According to Bernstein's calculations, using cheap CATL batteries, the price of each Tesla Model 3 car is expected to drop from $ 600 to $ 1,200. LFP batteries like CATL's usually do not have as much power as more expensive ones, but it is clear that technological improvements have allowed them to catch up with rivals.
Not only that, but also cooperating with local battery suppliers like CATL further strengthens Tesla's relationship with the Chinese government, which is an important factor for their success. More importantly, Mr. Zeng was at the People's Political Consultative Conference, an important political advisory body of the country. Here, he made recommendations to promote China's move towards renewable energy.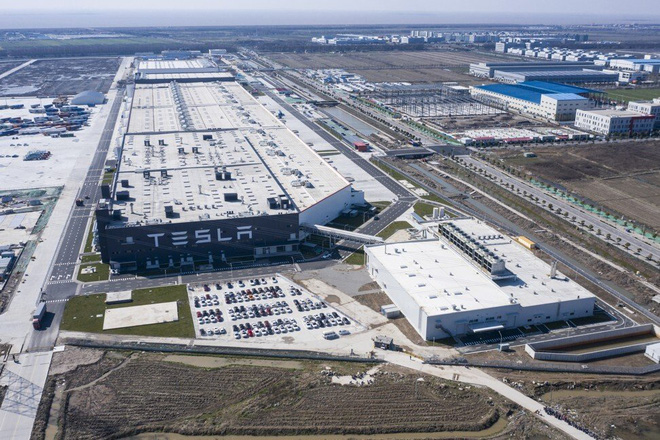 Tesla's Gigafactory in Shanghai, which receives a lot of support from the Chinese government to accelerate construction and production.
Win-Win relationship
For CATL, working with Tesla comes at a critical time. Battery sales have dropped by nearly a third in the first five months of 2020, as car sales in China plummeted due to the impact of pandemics, trade wars and government subsidies. .
Not only that, CATL's domestic battery market is also shrinking when Tesla launches the first Model 3 car manufactured in China with batteries from Panasonic and LG Chem. But this will change in the future when next year, CATL will supply batteries for about half of Tesla's electric vehicle production in Shanghai.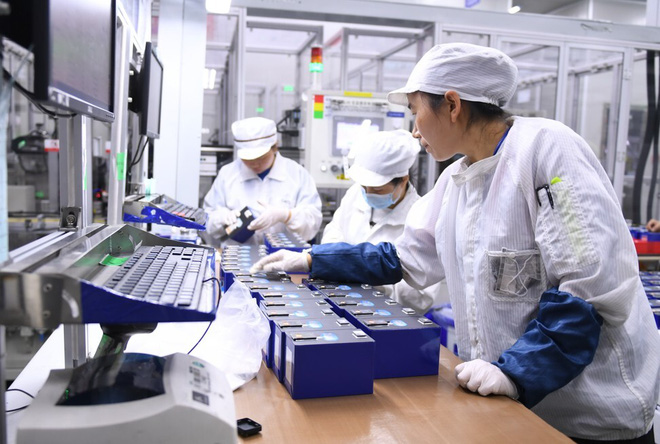 The workers are checking the product in the CATL factory
The battery maker is also aiming to supply Tesla batteries overseas, including the first European plant being built by Tesla outside Berlin. CATL, which supplies batteries to BMW and Volkswagen, is also building its factory in central Germany and encouraging other Chinese suppliers to set up facilities there.
In addition, new research and development centers are also being built by CATL in Ningde, where many of the city's buildings are filled with corporate laboratories and staff. The US $ 470 million complex R&D area is aiming to become a global center for battery research. CATL's R&D spending also soared by 50% this year, to nearly 430 million USD.
" They can achieve explosive growth if they reach international markets, because no one else is currently using this LFP battery for electric vehicles outside China ." Mark Newman, senior analyst at Bernstein, said. " Tesla has a very important advantage from this type of battery ."
Refer to SCMP
Source : Genk