Tesla's Cybertruck can be converted into armored tanks
Cybertruck is an electric pickup, which has caused a lot of controversy in technology and cars because of its unique wedge-shaped design. But one thing in common is that no one dared to deny the impressive certainty from the chassis of this car made by Tesla. In a recent live test, a sledgehammer was tried to distort the car's stainless steel body but failed.
And according to the latest news from Carbuzz, the vehicles used in combat.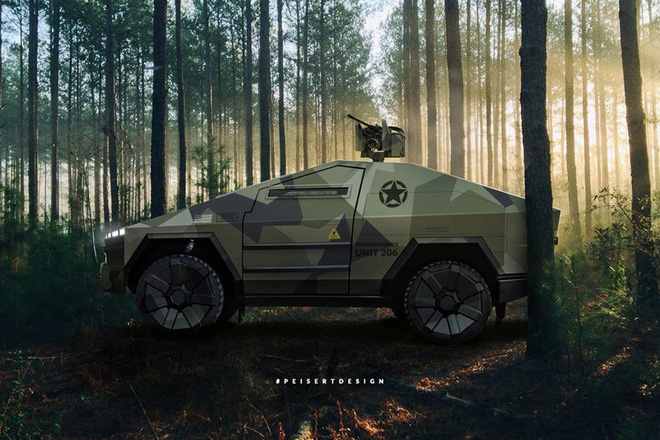 According to specifications from Tesla, the Cybertruck's shell is made of Ultra-Hard 30X cold-rolled stainless steel, which is the same material used by SpaceX rockets. This model has a capacity of about 800 horsepower and 1,000 lb-ft of torque, allowing it to reach speeds from 0 to 100km / h in just 2.9 seconds, while pulling up to 14,000 pounds (about 6 , 3 tons). Its high performance and tough appearance are the perfect criteria for a police car.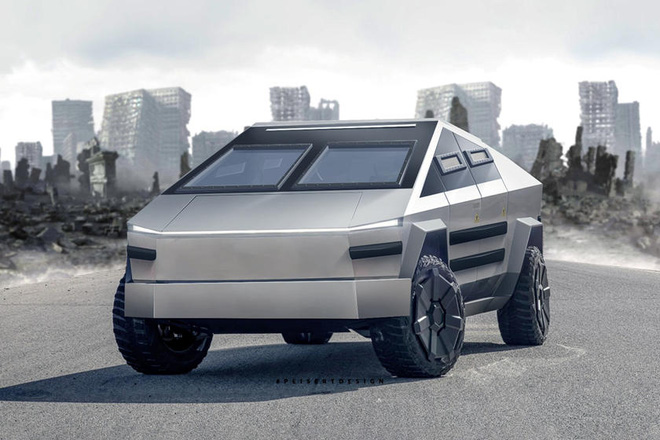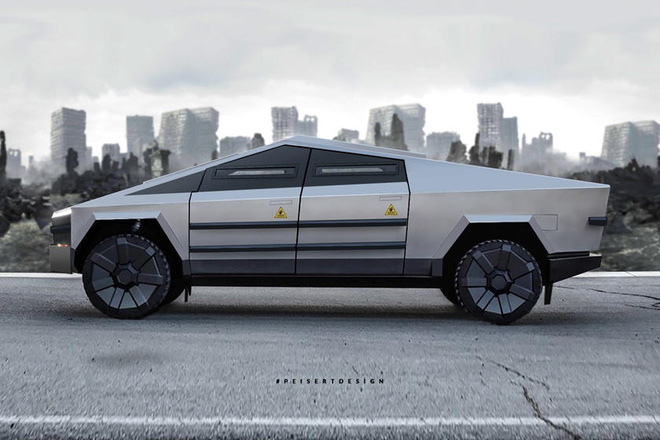 Although the Tesla Cybertruck has never been used by police forces since its inception, Dubai police have ordered a series of Cybertruck for their forces. Recently, several parties have considered turning Cybertruck into a military vehicle. Rendering artist Jan Peisert has teamed up with YouTube Electric Future to design four Cybertrucks based on a conceptual model of military vehicles. For example, armor for the body and windows, large front bumper, installed foldable solar system, shockproof door handle and increased internal space.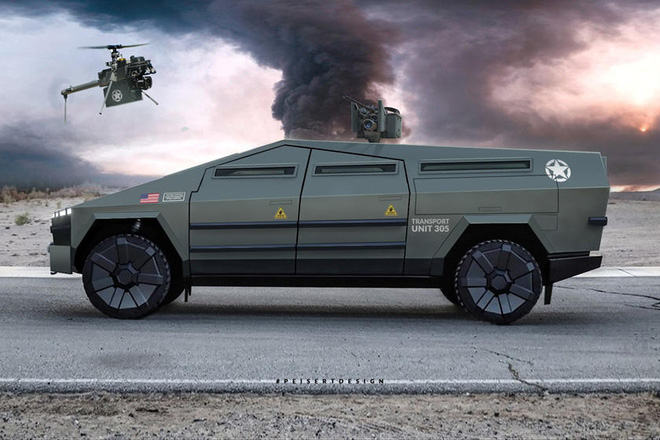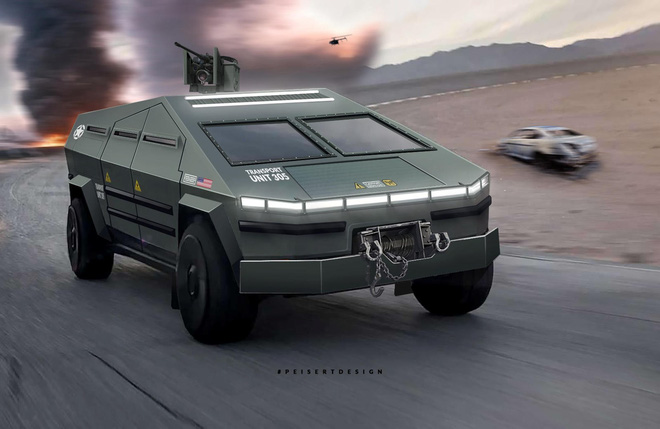 Concept car model Tesla Cyberruck.
Cybertruck's sturdy skeleton and powerful electric power engine also promise to provide a good foundation for military-style vehicle upgrades. Besides, features such as low heat generation and quiet electric motor make it ideal for missions requiring secrecy. Cybertruck is also said to be able to turn into a 12-seater military vehicle, replacing the classic Humvee line, adding a 6-seater cabin, machine gun on the roof and even integrating a drone.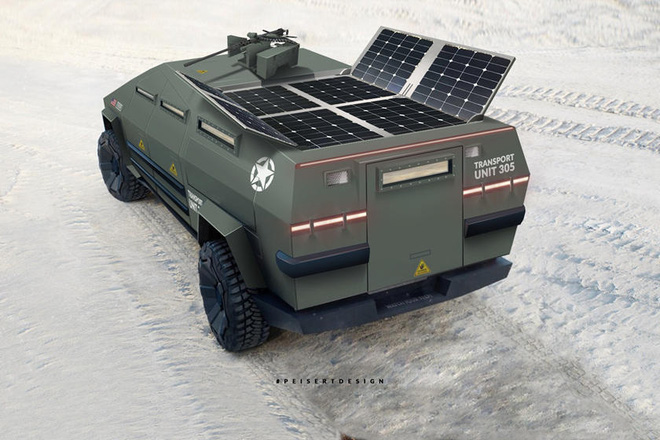 Military vehicle concept from Cybertruck.
Another design turned Cybertruck into armored tanks for military combat. It is equipped with heavy armor and a machine gun platform capable of rotating 360 degrees.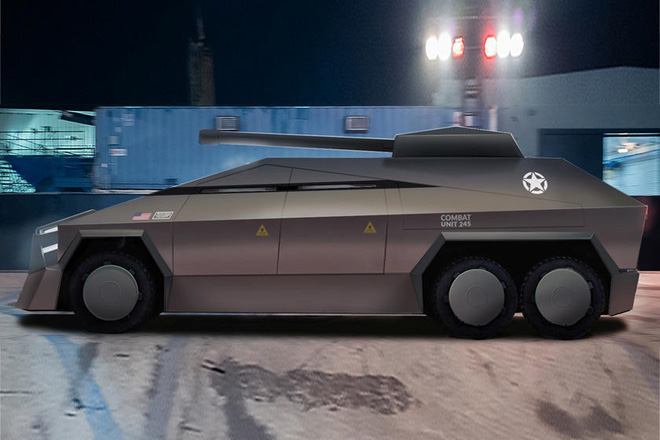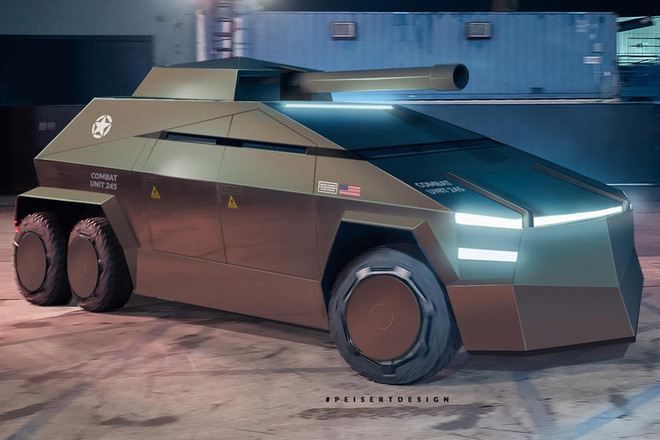 Refer to Carbuzz
Source : Genk