Tesla surprised analysts when it reported 8 consecutive quarters, profit increased 10 times after 1 year
Tesla said its EPS rose to $1.45 per share, 97% higher than analysts' estimates. The result marks the eighth consecutive quarter of profit for the Palo Alto-based electric vehicle company. Currently, Tesla has about 80,000 employees.
Operating profit rose on strong Model Y and Model 3 sales, while the higher-end Model X and Model segments posted negative margins as Tesla ramped up production. This helped the company record a profit from car sales – excluding zero-emission certification, of 25.8%, up from 22% in the previous quarter and 18.7% in the same period last year.
In addition, its second-quarter revenue almost doubled to $11.96 billion, beating analysts' estimates of $11.36 billion. Profit from the sale of zero-emissions certification was $354 million, down from $518 million in the first three months of the year.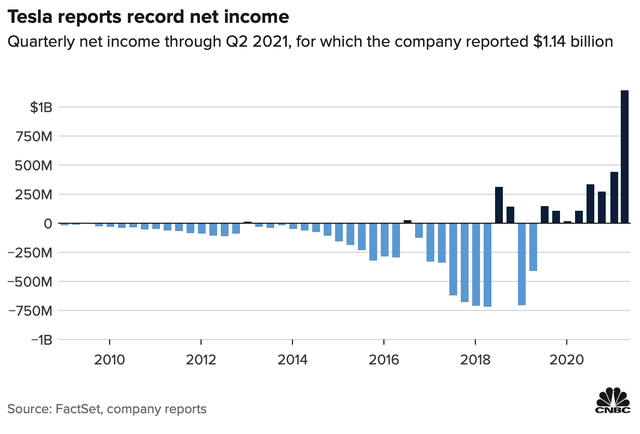 Tesla's free cash flow rose to $619 million, higher than the $318.1 million decline analysts had estimated, thanks to worldwide deliveries of 201,250 vehicles in the last quarter.
Tesla delivered a total of 201,250 vehicles and produced a total of 206,421 vehicles. Revenue for the second quarter of the energy business was $801 million, which includes photovoltaic and energy storage systems for homes, businesses and utilities, up more than 60% from the previous quarter.
" I don't think anyone is predicting results that exceed this estimate, but the $600 billion mark will need stronger equity gains," said Robert W. Baird analyst Ben Kallo. This makes them one of the best automakers from a profit perspective ."
While Tesla remains the world's largest automaker by market capitalization, its stock is down 6.8% this year even as the S&P 500 hits new highs. Shares of older peers, such as General Motors and Ford Motor, have rallied as they aggressively ramp up operations in the nascent electric vehicle market.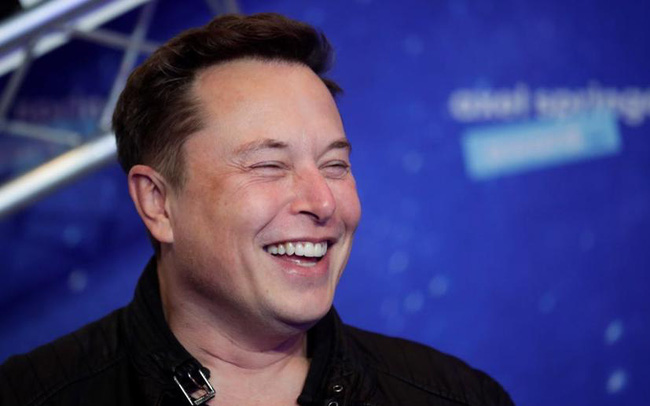 The competition between automakers has become even hotter in the context of supply chain challenges caused by a global shortage of semiconductors and high commodity prices. Investors also weighed in on Tesla's difficulties in the Chinese market and US investigations into several crashes that have raised safety concerns.
According to Dan Ives, analyst at Wedbush, the growth story in China is likely to stabilize in the second half of the year, as investors await Elon Musk's comment on chip shortages, battery technology, operations. Model Y delivery and the impact of Bitcoin."
In February, Tesla said it had invested $1.5 billion in cash to buy Bitcoin and would accept the currency as a payment method for car purchases. This announcement pushed the Bitcoin price to a record high. However, not long after that, Elon Musk stopped accepting Bitcoin to buy cars due to concerns about environmental impact. Tesla says it lost $23 million due to its Bitcoin investment in the second quarter.
Tesla forecasts 50% growth in deliveries "for many years". However, it added that "in a couple of years we will probably grow faster and that's what we expect in 2021". The automaker revealed that it is preparing to produce the Model crossover at two new plants in Austin (Texas) and Berlin later this year.
Furthermore, Tesla has pushed the Semi Truck's sale date to next year. Cybertruck production will take place after the Model Y in Austin, but Tesla gave no further details.
Refer to Bloomberg; CNBC
Source : Genk