Tesla is on the path of Apple, and Elon Musk will eventually become Steve Jobs
In 2015, Steve Wozniak, a close friend of Steve Jobs and co-founder of Apple, was asked this question in an interview with National Geographic: Who can fill the void left by Steve Jobs in the world today? now on?
Steve Wozniak replied: "I think there may be millions of future-minded people like Jobs, but who can turn them into products that can truly change our lives? He observes Elon Musk from many perspectives.The fields he pursues are areas where others bluntly say they cannot achieve results for one reason or another, such as solar power. , Space X, Tesla Motors … "
On August 29, Elon Musk achieved an epochal breakthrough in a " field where no past results have been recorded ". With 150,000 followers via live broadcasts, Neuralink, a neural technology company founded by Elon Musk, held a press conference to introduce the Link V0.9 device in action and the robot automatic surgery. implant V2.
Using the V2 surgical robot, a coin-sized V0.9 Link can be implanted into the cortex on the top of the human skull to complete the implantation of the brain-computer interface. The device receives electrode signals inside the brain and transmits it to cell phones, computers and other devices to complete the real-time communication between the brain and the computer.
Onstage, Musk performed through three experimental pigs that had previously been implanted with a Neuralink device. The results showed that the pigs' brain activity could be transmitted wirelessly to a nearby computer. When the pig with a nose sniffing device interacts with surrounding objects in search of food, the signal will be displayed on the graph with the signaling sound.
This meant that there was a connection between the brain and the computer, a method of face-to-face interaction instead of using intermediate media like keyboard and mouse, a huge step forward with myriad real applications. health in the future.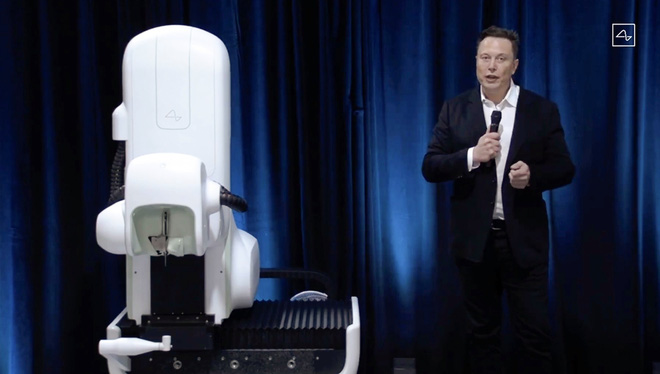 Elon Musk introduces an automated surgical chip and machine developed by his company.
But this is just another feat for Elon Musk after Tesla and Space X.

It is also the reason why I admire Elon Musk. From Zip2 to X.com, Space X, to Tesla, every business project of Elon Musk targets areas that few people dare to reach. First, it's too difficult. The second is that they are too risky.
Especially Space X and Tesla, in the past, were always controlled by the state and the government. America also never saw a successful car company after Chrysler in 1925. After 2000, the American auto industry was in decline and no one wanted to start a business in this area.
Tesla's share price has risen by more than 570% since 2019, becoming the world's most valuable automaker, even more than Honda, GM and Ford. The combination of these three traditional car companies can't match a Tesla. On August 20, Tesla's share price crossed the $ 2,000 mark for the first time, bringing the company's value to over $ 400 billion.
Just half a year ago, Tesla's value was hovering around $ 60 billion. The completion and commissioning of the Shanghai super plant solved the company's long-criticized production capacity problem and opened up a boom in the Chinese market. In January of this year, at the handover ceremony of Tesla Model 3 in the country, Musk also danced onstage.
In the Chinese market, Tesla surprised that sales of new energy vehicles fell 44% in the first half of this year, but its Model 3 rose against the trend. In June, Model 3 sales were equal to the number of 2nd to 6th places combined. This allows Tesla to continuously improve profitability and cash flow. As of Q2 2020, Tesla posted a net profit of $ 104 million, up for four consecutive quarters.
And most recently in the event of artificial intelligence, Elon Musk has "boldly" announced the self-driving system of electric cars Tesla can reach level 5 by the end of 2020. Be aware that level 5 is public the highest self-driving technology. Level 5 self-driving cars mean a car with absolutely no human intervention, able to handle all navigation issues as well as self-adjust to avoid a collision
An analyst from Essence Securities – China's leading securities group – said Tesla's business model is quite similar to Apple. In the future, continuous charging for software services will become Tesla's most important business model. The company will then be not only an automobile manufacturer but also a software manufacturer. And it will create an autonomous driving service platform in the future.
As for SpaceX, since the beginning of this year, this company has become the first commercial airline to bring humans to space and safely return to Earth.
Elon Musk's "harvest season" has also arrived, albeit a bit late. Space X took 18 years to rewrite the history of commercial manned spacecraft. Tesla also took 16 years to overtake Toyota to become the most valuable car company in the world.
And maybe it's time not to question whether Elon Musk can become the "next Steve Jobs", but rather: Can Elon Musk surpass Steve Jobs? Or will Tesla become the next Apple?
Personality of genius
George Blankensey, who previously worked with Steve Jobs and Elon Musk, believes that Jobs and Musk are very similar.
"The two of them are like traveling from time and space to the present, trying to get us to where they know we can reach," he said.
It can be said that Jobs and Musk are representatives of reverse innovation. It is the transformation and overthrow of traditional industries with non-linear innovations. Define an industry and re-establish the rules of the game to change the nature of the industry. Or you could say the direction of evolution is like a genetic mutation.
In 2007, when the iPhone was born, the top 4 in the global mobile phone market was occupied by Nokia, Motorola, Samsung and LG. That year, Nokia sold a total of 437 million mobile phones. The best-selling mobile phone in the global market is the Sony Ericsson K800, a feature phone with a standard T9 numeric keypad.
In fact, the original iPhone wasn't the first smartphone, but before iOS and Android came along, the so-called "smartphones" on the market weren't really smart. At the press conference, when Steve Jobs swiped across the screen, he could scroll through the list and double-click the URL link to open the web page. The smoothness of this action makes people really trust their smartphones.
So basically, what Steve Jobs changed first was the user experience, which ushered in the heyday of smartphones.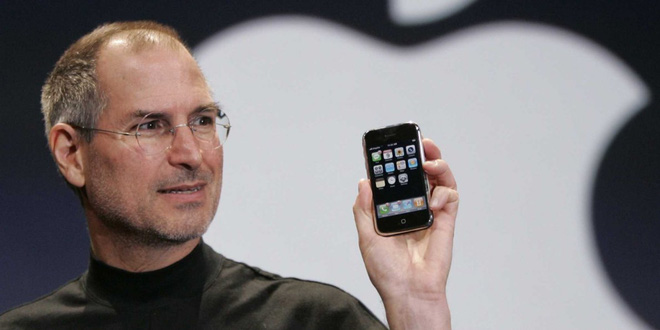 Like Apple, the advent of Tesla led to the growth of an industry.
Shortly after the iPhone stormed the smartphone market, in 2008, Tesla released its first car product, Roadster1. The most amazing thing about this car is the distance traveled. This model is capable of accelerating to 100 km / h in just 3.7 seconds, a top speed of 200 km / h and a range of 350 km on a single charge.
Before that, the main obstacle limiting the development of electric vehicles was battery technology. Roadster1 employs a battery pack approach that includes more than 7,000 lithium batteries, complemented by a powerful battery management system, to address shortcomings in the life of electric vehicles. And it was this car that made people realize that electric cars can also access cars running on conventional fuel.
If Roadster 1 paved the way for new energy vehicles, the release of the Tesla Model S was like a catalyst for the industry, creating an industry transformation.
Tesla's position today in the whole new energy vehicle market is like the iPhone in the smartphone market, an ever-changing and leading player. Core figures, like Elon Musk and Steve Jobs, have been at the forefront of industry transformation and transformation into spiritual leaders with the power to change the times.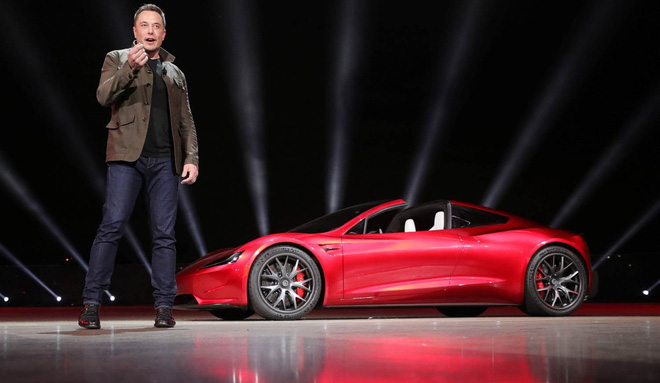 On the other hand, many things in common in the personalities of Musk and Jobs also affect Tesla and Apple.
"Elon Musk is a very strict person, with a style that doesn't suit many people," said Richard Reyes, former vice president of public relations at Tesla . Reyes left in 2012, but his successor chose to leave just six months after taking over.
In his impression, Elon Musk once said that he just wanted a 'special force' to work for him, not ordinary people. When the vice president of supply chain management resigned, he remarked to Musk: "He's too strict and I don't want to work with him anymore."
In fact, Musk himself doesn't look like a "normal person." His working time is usually more than 100 hours a week, in urgent cases this can even exceed 120 hours a week. And hard work also means harshness, tyranny, and high demands.
Steve Jobs at Apple is not inferior. Apple's senior vice president of design, Jonathan Ive, commented on his boss: "The way he expresses hurtful attitudes. I feel that he's not a bit shy. when doing this and it seems to be taken for granted He believes that social interactions and the usual rules of the law do not apply to him, because of his sensitivity, he knows how to harm others quickly and effectively ".
Steve Jobs is known for his bad temper and a strong desire to control. Wired magazine mentions that, according to employees who held meetings with Jobs, regardless of when, with whom and for how long, Steve Jobs was always the speaker, accounting for at least 3 / 4 meeting time. Also in the meeting, Jobs will occupy the entire whiteboard by himself, then he will draw the prototype on it, or use his hands and mouth to give lectures to employees.
This can be seen as an inner side of geniuses, and it also shapes their unique charm. Regardless of distance or paranoia, they used genius ideas and incredible execution to become industry disruptors and cultural icons of the times.
Outstanding on top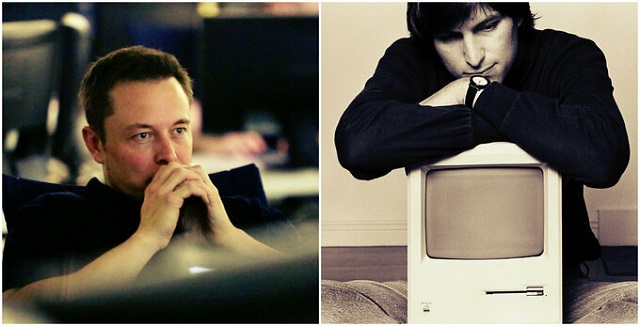 When Apple was at its peak, many of its competitors' products appeared and clapped themselves as "iPhone killers". Tesla also has rivals like that.
The current battle for new energy vehicles is the process from product to production capacity, dominating the minds of users and brands. But it's easy to see that the playing field seems to be divided into two distinct extremes: Tesla and others.
In China's emerging market, in June's new energy vehicle rankings in a series of major cities like Beijing, Shanghai and Shenzhen, Tesla ranked first, with sales 2-3 times higher. in second place. And on this list, there are no names of Xiaopeng, NIO, and Lixiang – the three electric vehicle manufacturers who once claimed to be the "Tesla killers".
And for comparison, the market value of these three electric car companies is currently maintained at about $ 15 billion, which is less than 1/20 of Tesla.
All three run after running, not even seeing the opponent's back shadow, do not know where they have lost. In the face of bleak sales, CEO Li Xiang of the electric vehicle company Lixiang once helplessly said: "In terms of battery life, intelligence and cost savings, we can all outperform Tesla. that doesn't change the end result ".
In fact, from a product specification standpoint alone, the electric car manufacturers in China have a small gap with Tesla. In terms of range, the Xiaopeng P7 is priced similarly to the Model 3 and has enough battery life to cover the up to 700km, more than 445km of the Model 3.
The problem is that Tesla, which has been established for 11 years, has a deeper technical accumulation and brand influence, and a more mature supply chain system, and with it a growing right to speak. cost control.
The gap between Apple and other cell phone brands is similar. A newly launched "iPhone Killer" may have a nicer screen, higher RAM, and more memory capacity, but it also cannot change anything.
For Tesla, the advantage of a fundamental level of technology has created the company's core competitiveness. Here is its battery management technology. The current Audi CEO Markus Duesmann himself stated in an interview with the media that Tesla is two years ahead of Audi, in terms of battery capacity, algorithms and software, as well as self-driving technology.
As a result, Tesla has gained a leading edge in the new energy vehicle market, and with the continued increase in gross margins and continued profits, the cumulative advantage is growing.
A complete ecosystem
Going back to Apple, hardware products alone are not enough to put Steve Jobs in the position as a spiritual leader. Jobs's true greatness lies in the layout and construction of the software and hardware ecosystems, and the content ecosystem of the mobile phone industry, through disrupting the business models of companies. mobile phone company before.
iOS chose to be a closed ecosystem from the start. In Jobs's view, self-contained only results in a user experience that is more suited to hardware. Just four months after the launch of the iPhone, Apple released a software development kit for those who want to develop software for the iPhone. Also from that, the unique model of the "iPhone App Store" took shape.
The main benefit of a closed ecosystem is that Apple can increase control over app developers. While ensuring user experience, Apple reserves the right to negotiate stronger commissions with developers. The "advertising software application developer advertising management" revenue model, compared with the mainly modeled on Android advertising revenue, has formed the core competitive strength of the iOS ecosystem. Apple. This complete closed ecosystem loop has enabled Apple to become a $ 2 trillion business empire.
When Elon Musk takes over Steve Jobs and becomes a new cultural icon, will Tesla become the next Apple? This possibility is potentially vaguely visible in the ecosystem that Tesla is building.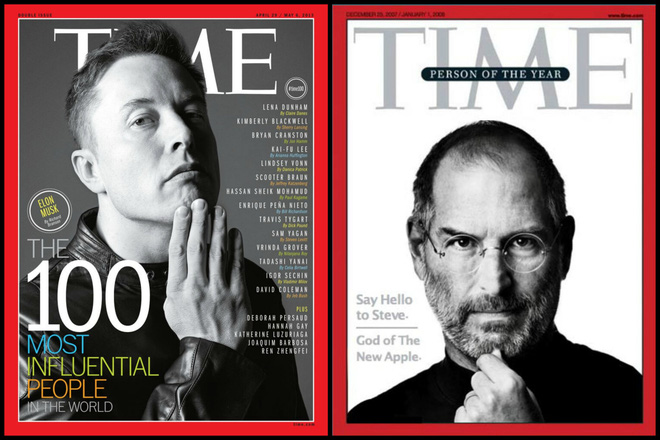 In fact, Tesla has long been not a car manufacturer in the traditional sense, nor is it just a technology company. Tesla is now following Apple's previous trajectory, exploring the software ecosystem of new energy vehicles.
Over-The-Air (OTA) entire vehicle upgrade is the cornerstone of Tesla's software service fee. Put simply, OTA technology allows the vehicle to perform an online system upgrade just like a cell phone.
The value of the OTA to car manufacturers lies in two aspects, one is the improvement of performance, the second is the cost savings.
After implementing the car's OTA function, Tesla can continue to improve vehicle features through system upgrades, replacing the traditional 4S store (Sales-Servicce, according to technology experts). – Spare Parts – Global system), and grasp the operation and service of the vehicle after delivery. In terms of cost savings alone, OTA could save global carmakers about $ 35 billion by 2022, according to market research firm IHS forecasts.
In January 2019, Tesla first introduced a software app store, so car owners could purchase services through the App, much like Apple's App Store. And as of June of this year, Tesla has conducted 13 major version updates to the OTA, notably the V10 update in September 2019. It looks like Tesla's full vehicle OTA is like the way Apple's iOS system works. Currently, although it is not really mature and complete as iOS, but even from a cost control perspective, it also shows full potential.
And finally, Tesla has a key card. It is an automatic driving system.
In 2019, Musk announced that Tesla would fully realize autonomous driving functions by 2020 while also launching a self-driving taxi service. As an optional unmanned accessory kit, Auto Pilot is currently priced at $ 7,000. After installing the device, Tesla will continue to perform OTA upgrades until it reaches a level of complete driverless control. Industry experts calculate it can easily pull the Model 3's gross margin above 30%.
This provides Tesla with a significant void in the market. From car sales to software-focused Internet services to autonomous driving, Tesla seems to be reinventing Apple's old ways, toppling the concept of original cars.
In the face of a completely new business model of the current auto industry, Tesla has no rival, and this is its best opportunity. Presumably, Tesla has everything prepared to be the next Apple, after taking it one step further in autonomous driving.
Refer to Sina
Source : Genk