Tencent boss surpassed Jack Ma to become the richest man in China thanks to the gaming business during the pandemic
Breakthrough during the Covid-19 pandemic
As of May 14, Ma Huateng owns a net worth of $ 48.2 billion, up from $ 38.1 billion according to Forbes data from March 18. At the same time, Jack Ma's assets increased from $ 38.8 billion to $ 41.2 billion. In early March this year, Ma Huateng once became the richest man in China with a total assets of $ 44.5 billion.
Tencent shares rose 3.5% when the market opened on May 14, a day after the company's first-quarter results were released, recording a high revenue growth.
Like other gaming and internet companies around the world, Tencent recorded a huge growth in demand for its services in the first quarter of 2020 when China imposed a blockade to stop the spread. of corona virus.
However, after the blockade eased gradually, Tencent faces new challenges and may not be able to maintain recent "achievements".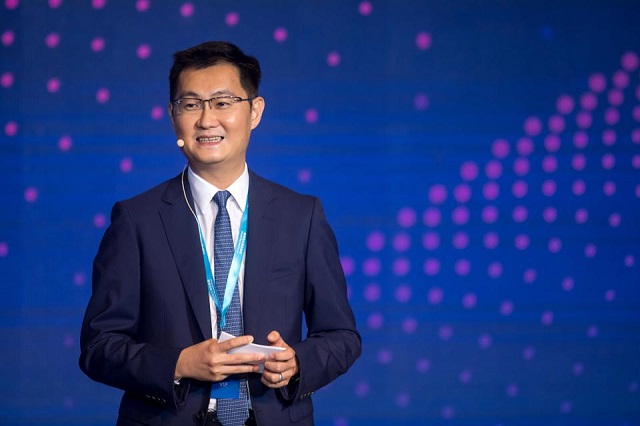 Tencent boss is currently the richest man in China. Photo: Bloomberg
Despite the possibility of a broader economic downturn and declining consumption in China, Tencent went against the downtrend of the market with a 31% increase in game business revenue. This is the largest source of income in the first quarter of the company.
"Our platform and products have never been more necessary and relevant to users than when they were at home," said Ma, founder of the company, president and CEO of Tencent, on Tuesday. 4.
Mobile games like Peacekeeper Elite and Honor of Kings have recorded the leading revenue levels due to soaring user demand. Tencent's total revenue in the first quarter increased 26% to 108.1 billion yuan (about US $ 15 billion).
Challenges remain to maintain revenue peak
However, according to analysts, this result is only temporary. After schools and offices reopened due to the Chinese government easing restrictions, people will have to spend less time on games.
Moreover, the recovery of the economy that takes time, causing China's GDP to fall by 6.8% in the first quarter of the year, could also limit consumers' spending. Along with that, new game versions that have not been released so far are also the reason for the decline in the growth rate in the second quarter's revenue compared to the first 3 months of the year, according to Cui Chenyu, analyst. Advanced research of Omdia.
The prospect of China's economic growth in the second quarter is also unclear. Based on preliminary data, Cui estimates that revenue from smartphone games will decrease by 15% in April and May, respectively.
Although aware of this, the tech giant still hopes that the time users spend on online games and support services will remain the same even when people return to work.
Besides, although it is expected that in the Chinese market, online games will still grow strongly abroad. While the Covid 19 epidemic was still booming in many countries, leaving people at home when the updated feature, the revenue from the company's popular game, PUBG Mobile, has continuously hit a record in March and April, according to Nan Lu, a Chinese game app expert at Sensor Tower
Advertising revenue is in danger of declining
Tencent also needs to anticipate a gradual decline in advertising revenue as businesses affected by the recession do not continue to pour money into advertising even though total advertising revenue has increased 32% to 17.7 billion. NDT. The main reason is that as people spend more time at home and online, advertisers have taken advantage of this time to launch programs targeted to social media platforms and users. WeChat application, currently has 1.2 billion users.
James Mitchell, Tencent's chief strategy officer, warned that profits could diminish. Advertisers can adjust their budgets after spending less time online, and multinational companies can significantly reduce the cost of advertising when dealing with the impact of a pandemic.
In the coming time, Tencent's online advertising revenue may only increase by 20% in 2020, compared with the previous forecast of 22%, said Thomas Chong, CEO and China internet manager at Jefferies. .
In search of new sources of growth, the company recently made a series of investments. Canadian coffee chain Tim Hortons announced this week that it had received an undisclosed investment from Tencent. And in early May, Australian financial technology company Afterpay said Tencent acquired 5% of the company. Tencent and Afterpay also announced the possibility of a cooperation agreement in areas such as geographic expansion options and future payment options.
Source : Genk