Telehealth – "A miraculous extended arm" to help Vietnamese doctors operate on patients from a distance of hundreds of kilometers, reached the top nomination for WeChoice Awards 2020
For a long time, many countries around the world have realized that remote counseling, examination and treatment is an inevitable trend of the times. In the US and Europe, remote health services are an effective way to help people not have to go to medical facilities but still have home visits in the context of the complicated COVID-19 epidemic. . In addition, the average cost of remote health care is also much lower than the average cost for each referral of a patient to a hospital for specialist examination.
Many years ago, the health sector in Vietnam also cherished about building a similar remote health care system. However, the implementation of such a system faces many difficulties, as we cannot yet meet the requirements in terms of technology.
Until April 2020, when the whole country was still in the peak against COVID-19, a remote health care system called Telehealth was officially born, making this wish come true.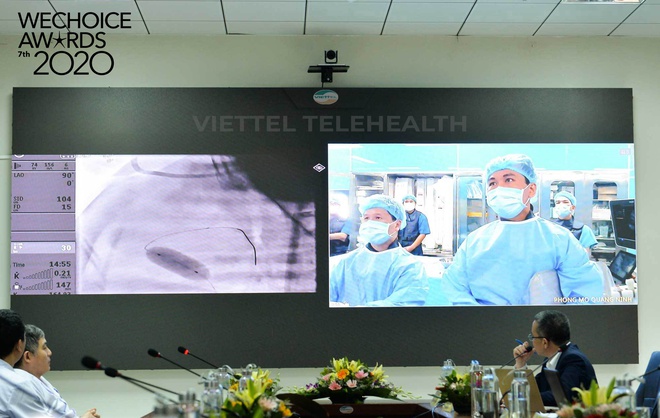 Developed by Viettel Solutions (a member of Viettel Industry and Telecommunication Group), Telehealth was born with the aim of full of humanity and depth, which allows patients in remote areas to access medical services. have quality right at the grassroots level, improve the quality of medical examination and treatment, shorten the gap between higher and lower hospitals. In particular, the patient will save a lot of accommodation and transportation costs.
So far, Telehealth has connected more than 1,100 bridges with four special-class hospitals including Bach Mai Hospital, Viet Duc Friendship Hospital (Hanoi), Hue Central Hospital and Cho Ray Hospital (HCMC). .HCM), together with 27 high-level hospitals nationwide.
"Third arm" of the doctor
Telehealth telemedicine platform developed by Viettel includes 3 application groups: Remote monitoring group, Real-time interactive group and Image diagnostic and storage group.
Remote monitoring group allows to monitor the patient's clinical signs through human-mounted technology devices to monitor health, effectively support the management of chronic diseases such as cardiovascular, asthma, diabetes.
Real-time interactive group helps patients communicate, interact directly with doctors and receive remote professional consultation with specialist doctors.
The image storage and diagnostics group allows connecting all data from a variety of digital projectors, using special image processing, compression, storage and transmission technologies by Vietnamese engineers. Built to transfer image data to specialists for remote diagnosis.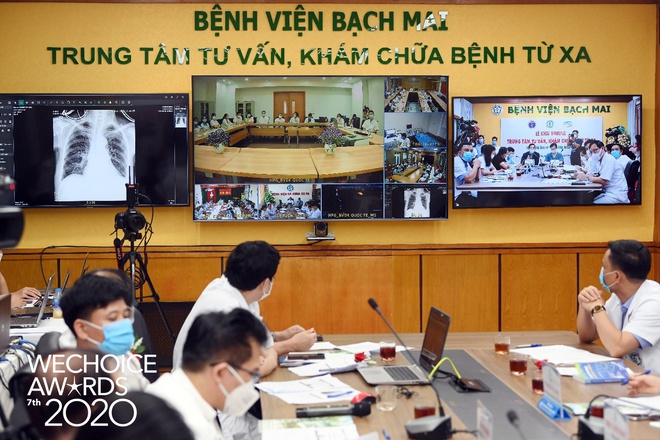 Remember, before the launch of Telehealth, when a complicated case required professional advice, doctors at upline hospitals were only able to consult for only one lower level hospital. through the Telemedicine system. With complicated surgeries, requiring the person directly performing the surgery to have high professional qualifications, the frontline hospitals even have to have a team of doctors come to the place to "support".
However, when the Telehealth system was deployed, the geographical distance was completely eliminated. End-line specialists who do not need to sit in the operating room still become chiefs, controlling in detail the progress of the surgery, every move of the doctor, ensuring a higher chance of success. Not only that, at the same time, a team of general practitioners can jointly support many operations in many different places.
"A doctor with two hands, will have a third arm is Telehealth. It cannot be completely replaced, but will support the health system" – Assoc.Prof.Dr. Nguyen Lan Hieu – Director of Dai Hospital Hanoi Medical School – share in an interview at the first online consultation session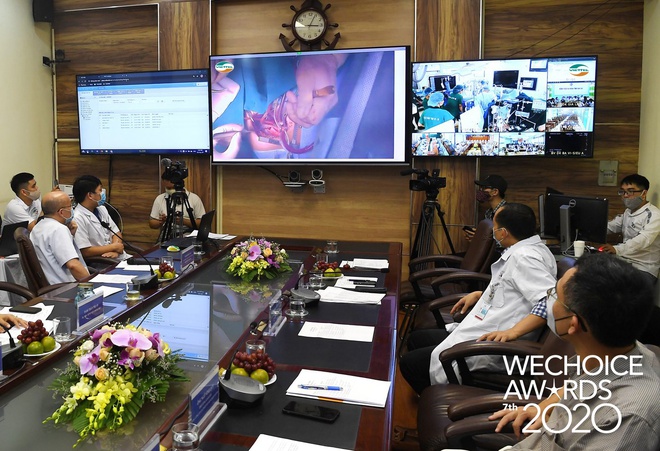 Healing from a distance of hundreds of kilometers
In fact, many complicated surgeries at lower level hospitals have been successfully performed hundreds of kilometers apart by teams.
There can be a case of a 55-month-old child who had a successful heart operation in August 2020 at Phu Tho Provincial General Hospital thanks to the 'help' of doctors at Hanoi Heart Hospital. One month later, doctors at Viet Duc Friendship Hospital (Hanoi) also supported remote surgery for a 60-year-old patient with gallbladder inflammation in Quang Ninh.
Both of these surgeries use 3D technology – the latest technology that helps physicians see through the imaging system as if standing in the operating room. Accordingly, all images at the operating room are transmitted directly to the doctors to monitor and guide step-by-step handling through Viettel's Telehealth system. By integrating state-of-the-art image transmission technology, universal connection technology and high-speed transmission, Telehealth has real-time processing capabilities, ensuring high precision for magnetic surgeries. far.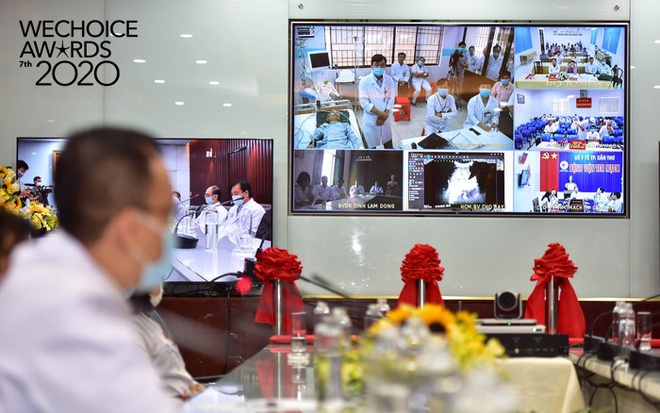 According to Mr. Nguyen Manh Ho, General Director of Viettel Solutions, in the coming time, Viettel will bring new technology applications into the remote medical examination and treatment system such as AI artificial intelligence in image diagnosis, pointing out the common medical records, limit risks; Applying BigData data analysis technology to help doctors make decisions based on the history of thousands of previous medical records.
WeChoice Awards – An annual award organized by VCCorp Joint Stock Company, with the desire to honor people, tell the most inspirational stories, events, products and works that have a positive impact on the community. dong – has returned with a new message: Dieu Ky Vietnam.
The magic of Vietnam in 2020 not only comes from the numbers of its economy growth, size, or power. The miracle comes from every person of a small country, from leaders to ordinary people, from doctors to police officers, from fathers and mothers. , Son.
Please continue to accompany us on our journey to celebrate the stories and characters you find worthy of being present at the WeChoice Awards 2020 to spread even more positive inspiration across the community.
Source : Genk