Tech Wire Asia: Vietnamese technologists caught the 'green eye' of Google Cloud
According to Google, Southeast Asia is currently witnessing a "leap forward" in the adoption of digital technology, especially in the education and health technology industries. The size of this region's digital economy is forecast to triple, to an estimated $300 million by 2025.
The "eConomy SEA 2020" report by Google, Temasek Singapore and Bain & Company has focused analysis on the six major economies of Southeast Asia, including: Vietnam, Indonesia, Malaysia, Singapore, Thailand and the Philippines. . In 2020 alone, the number of people accessing the Internet in these six countries has increased by 40 million people. As a result, between 2015 and 2020, the total number of Internet users has increased from 250 million people to 400 million people, accounting for 70% of the total 580 million people in Southeast Asia.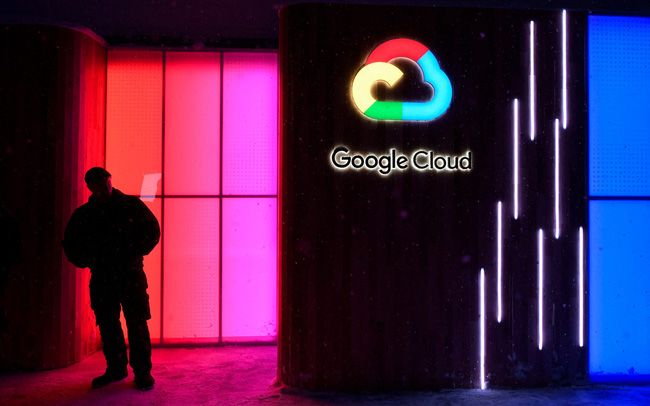 In addition, in 2021, the scale of Southeast Asia's digital economy will reach 100 billion USD for the first time. If this trend continues to hold steady, the size of the digital economy is forecast to triple, to an estimated $300 million by 2025.
"This is a very potential market. The increasing demand for digital technology in Southeast Asian countries has contributed significantly to the growth and development of the digital economy. Specifically. , the use of online platforms such as e-commerce, delivery, and communication has increased dramatically in 2020. What has happened over the past year is an amazing testament to the extent of digitalization in most Southeast Asian countries," emphasized Google Cloud Southeast Asia CEO Ruma Balasubramanian.
Cloud data becomes the core foundation of technological innovation. According to the World Data Center (IDC), spending on public cloud services in the Asia-Pacific region has grown by more than 38% to reach $36.4 billion in 2020. IT infrastructure of the cloud (IaaS) is a major contributor to this growth, accounting for approximately 48% of total cloud service spending in 2020.
Google Cloud CEO Ruma added: "Demand for cloud and digital services across Southeast Asia has recorded relatively positive growth. Businesses are really interested in getting it done. closer to consumers. But this is only one aspect of the whole evolution of the digital economy."
Even more impressive is the way businesses in Southeast Asia are increasing the digitization of cloud technologies. This digitization process is increasing exponentially in businesses regardless of size or size during the Covid-19 pandemic, Ms. Ruma commented.
In particular, the fields of health technology (HealthTech) and education technology (EdTech) have played an important role in the development of the digital economy. Even so, these fields are still relatively nascent and face numerous challenges before they can be commercialized on a larger scale. However, promoting technology adoption, combined with rapidly increasing investment capital, will contribute to fostering innovation for the health and education sectors in the future.
Google Cloud CEO Ruma concluded, we are seeing an increase in the number of digital professionals at a time when a lot of investment is pouring into Southeast Asia. "Google Cloud only employs highly qualified technologists with recognized certifications. Vietnam is home to an incredible growth of digital talent, a wide variety of skills. Vietnamese technologists have professional certificates, so this is a great growing market for Google Cloud."
Source : Genk