TCL: Top 2 global TV brands and Top 1 global 98-inch TVs according to OMDIA
TCL, a leading manufacturer of TVs and consumer electronics, recently released the global TV market share rankings for 2021-2022 by market research firm OMDIA. According to the reported data, TCL excellently took the 2nd place in the global TV market share in 2022. The data also shows that TCL's large-sized TVs have gained significant growth momentum in 2022 and kept holding. 1 position in the global 98-inch TV market share.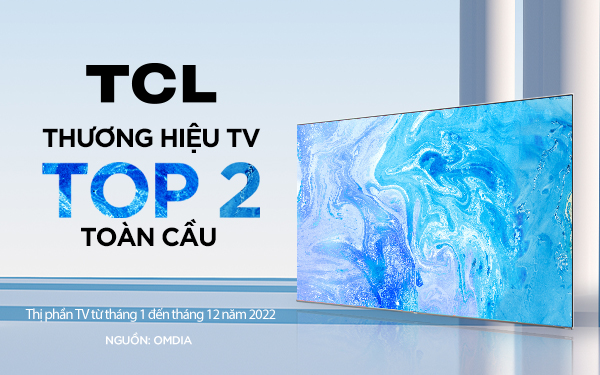 TCL is a pioneer in Mini LED TV technology, it has had a promising start to 2023 by introducing the latest display booths and cutting-edge technology innovations at CES 2023. TCL also honored expected to win two CES® 2023 Innovation Awards for the 2 series of TCL Mini LED 4K TVs C935 and C835.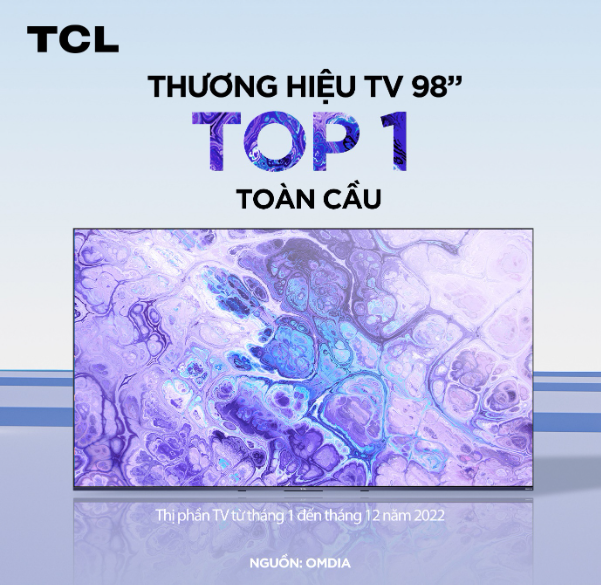 In 2023, TCL's new Mini LED TV will have a large XL screen size with a much larger number of Mini LEDs with thousands of local dimming zones, providing millions of levels of high contrast and brightness. peak. Images are detailed and outstanding thanks to a powerful light control algorithm, which clearly shows every detail in super bright or super dark spots, such as sunlight or cave shadows.
TCL's highly anticipated 2023 QLED and Mini LED TV series will be available in the market starting in the first quarter of the year.
Follow and contact TCL for more latest information:
Website: https://www.tcl.com/vn/vi
Source : Genk