Take advantage of the big sale at the end of the year, set up a chill corner at home to celebrate Christmas with just a few clicks
From TVs, speakers, lazy chairs to Christmas trees, decorative lights, dining deals are all available on Lazada from now until December 8 at a great price for you to turn your chill corner into the ultimate. No need to be crowded on the street, chill at home is still fun!
Bring the cinema home with the 55-inch 4K UHD Coocaa Smart TV
The X'mas party at home would certainly not be complete without a movie gathering with friends. Therefore, upgrading the living room with the voice-controlled 55-inch 4K UHD smart TV S6G Pro Silver from Coocaa is the ideal suggestion to create a quality chill corner for you. This model has an ultra-slim design, possesses Ultra HD (4K) resolution with HDR 10 decoding technology, vivid three-dimensional Dolby Audio & DTS Studio Sound sound system and Chameleon image processor. Extreme 2 is ultra-sharp, giving you endless top-notch entertainment right at home. Not to mention, you can also enjoy more than 400,000 movies and shows, listen to music… through the pre-installed Android TV.
On this occasion of "Launching big sale" on Lazada, the 55-inch 4K UHD Coocaa smart TV (Model 55S6G Pro Silver) launched a great deal with a discount of up to 51%, from VND 18,990,000 to only VND 9,299,000. At the same time, you will receive an additional voucher of VND 500,000, 0% interest installment payment and nationwide freeship. Go to Lazada to close the smart TV deal, bring the cinema home right away!
Sony Extra Bass Bluetooth Speaker for Booming Sound
Having hunted hitech deals for the Christmas chill corner, you can't ignore the Sony Extrabass SRS-XB13 Bluetooth speaker that helps you "burn" your best in music, and it's also reduced by nearly 20% to only 1,090,000 VND when buying on Lazada today. With Sony's exclusive Extra Bass technology, the sound quality and features of the SRS-XB13 are undisputed. Moreover, it is also designed to be waterproof, dustproof with IP67 standard, effective against impact, for the ultimate music listening experience anywhere. Do not close this deal, you will definitely regret it.
Lazy sofa for the whole association to enjoy
Already have a TV, good speakers for the chill corner, then lazy sofas with a fit, easy-to-fold design with soft and light foam material will be the next item to "pick up". With this chair, the whole association is free to lie back and enjoy a good movie or Christmas night.
Take advantage of this big sale on Lazada, the lazy sofa is discounted to only 336,000 VND (original price 578,000 VND) and get unlimited freeship, close orders in a few colors for a more "quality" chill corner!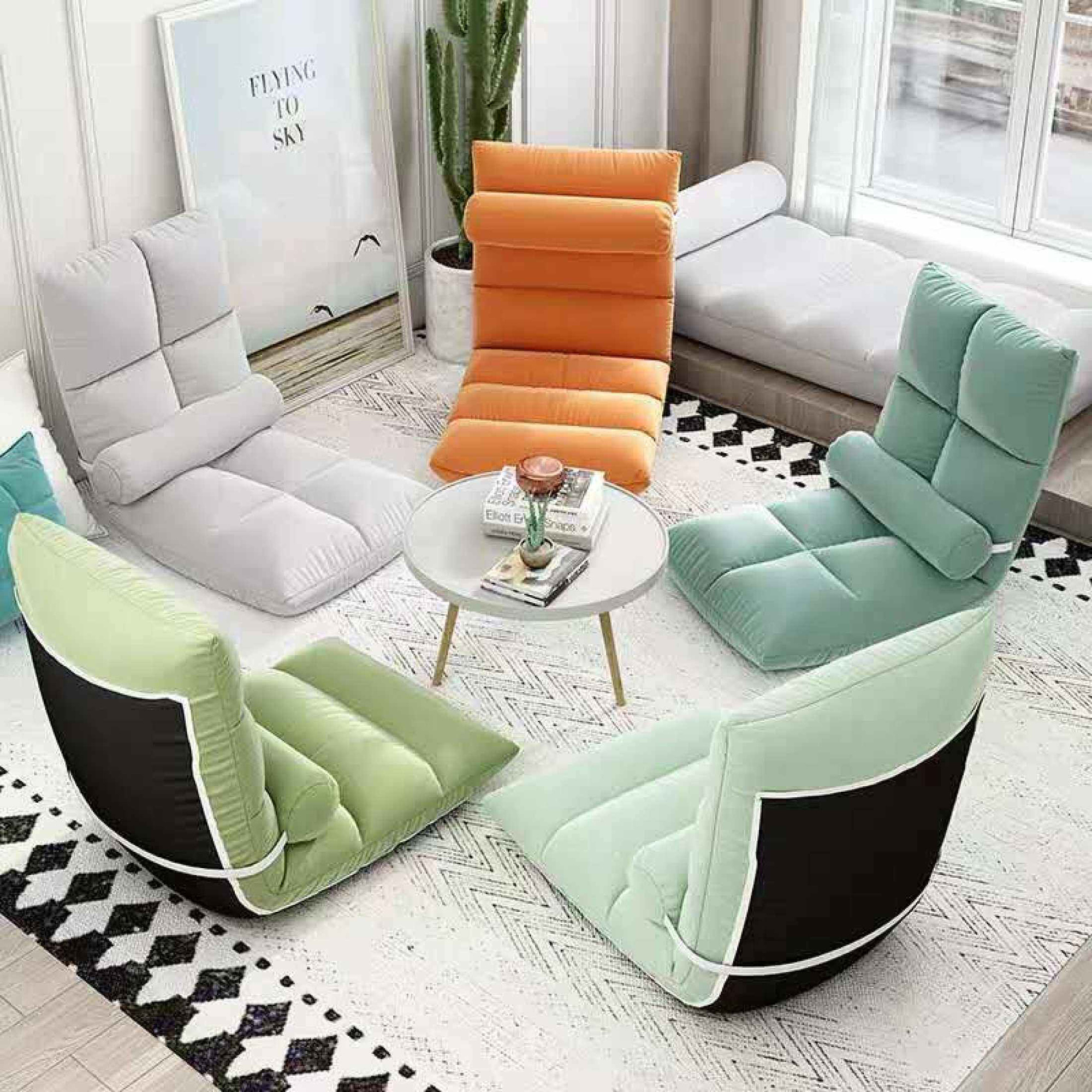 Create X'mas mood with Christmas tree
When it comes to Christmas, a pine tree is indispensable to "create a mood". Knowing that, Lazada is offering a very enthusiastic discount for this item! For example, a 180cm high Christmas tree made from PVC is currently being greatly reduced by 45%, from VND 980,000 to VND 540,000. Closing orders right on Lazada, you will also get a star and decorative glitter, a voucher of 15,000 VND applied to orders from 150,000 VND. And of course, the pine tree will be free shipping, neatly packed when delivered to you. If you buy it once and decorate it many times, it's a bargain, isn't it!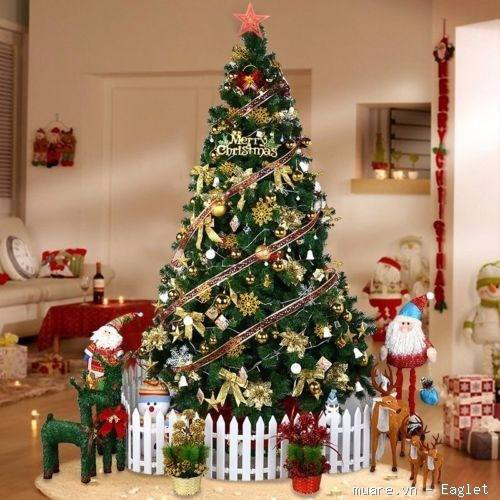 Led string lights decorate the space more chill
Unable to put the pine tree in the corner of the room with a few meager decorations, your chill corner needs a little more warm yellow from the led string lights, the bell curtain, the reindeer. This set on Lazada includes 12 decorative lights with a discount of only VND 160,050 (26% reduction from the original price of VND 215,000) and unlimited freeship. There are also additional patterns: snowflakes, north stars, pine, .. for you to choose according to your preferences. Truly a deal that deserves to be closed immediately!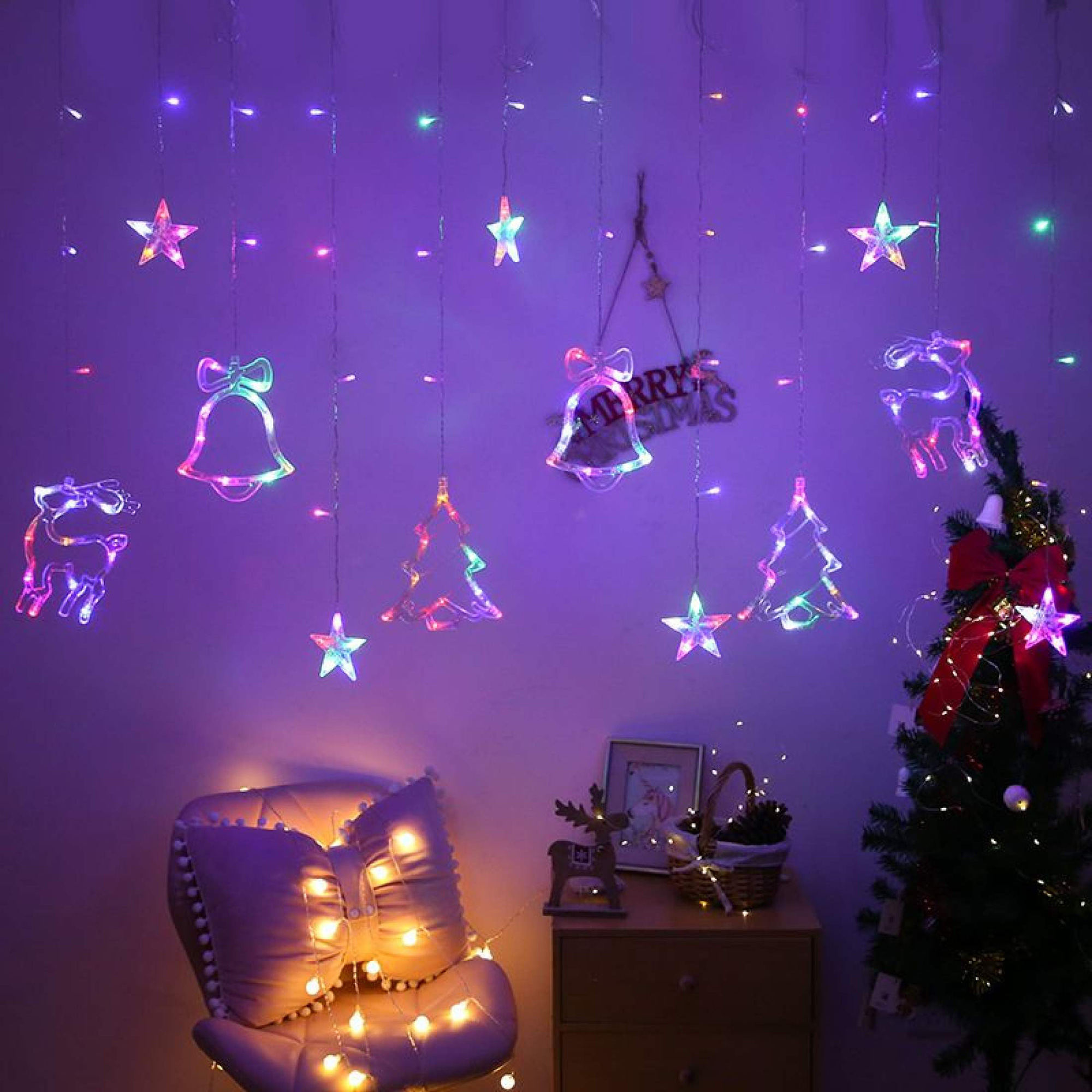 Enjoy more X'Mas party with e-Voucher Highlands Coffee buy 1 get 1 free
After the set up is complete, you will need a meal deal to "enjoy the" Christmas moment, right! Then hurry up and grab the E-voucher Highlands Coffee deal buy 1 get 1 free with a shocking price of only 1,500 VND, applicable at the Highlands Coffee system nationwide (except for shops at the airport, Vinwonders Phu Quoc and Independence Palace). Using e-voucher, when you buy 1 tea of ​​any size, you will get 1 free tea of ​​any size right away. What are you waiting for without opening the Lazada app and grabbing a super bargain deal, let's all enjoy it, homies!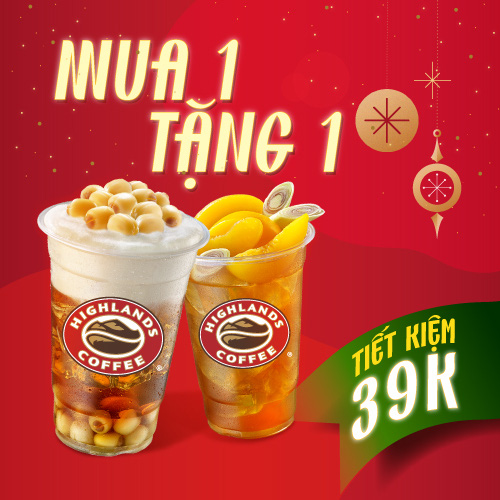 With just a few mouse clicks, grab a sale deal of more than 50% on Lazada from now until December 8, you'll have a chill corner to hang out with your friends on Christmas Eve. If you still want to buy cool items, don't forget that Lazada is "Starting big sale", take advantage of closing orders now!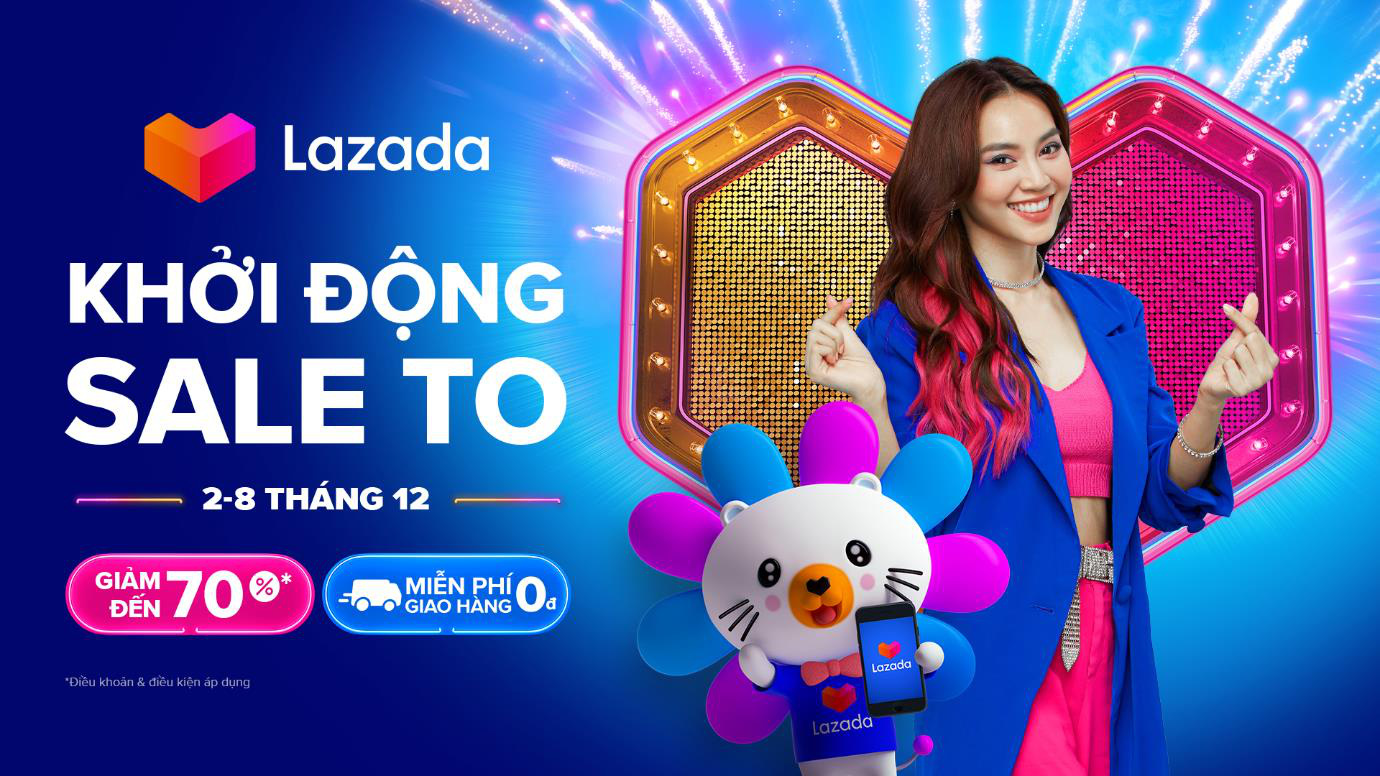 The end of the year is coming, it's time for Lazada to bring the "Launch big sale" program not to be missed. From December 2 to December 8, with the super sale on the whole floor, you can buy millions of products with discounts up to 70%, free shipping nationwide. What are you waiting for without immediately accessing Lazada, adding your favorite items, bargain prices and hunting a lot of attractive discount vouchers here !
Source : Genk