Take a look at the newly released super hot technology items that have been priced well this November!
Here are 3 brand new items that are extremely good prices, extremely suitable for giving to yourself after a year of trying.
Apple Airpods Pro wireless headset – VND 6,990,000
If you talk about a feverish product at the end of 2019, Apple Airpods Pro cannot be ignored – a wireless headset with a unique appearance that storms many forums and social networks. Airpods Pro can be considered a significant upgrade version of the 2nd generation AirPods launched earlier this year.
In addition to the new in-ear design with 3 tips for users to change, Apple also integrates an all-new Active Noise Canceling (ANC – Active Noise Cancellation) to help ensure perfect sound quality for people. listen. The highlight of the Airpods Pro is also the new Transparency mode, which allows users to hear ambient sounds while still being able to listen to music without having to remove the headset, with a single operation. Simple: press and hold on the headset part.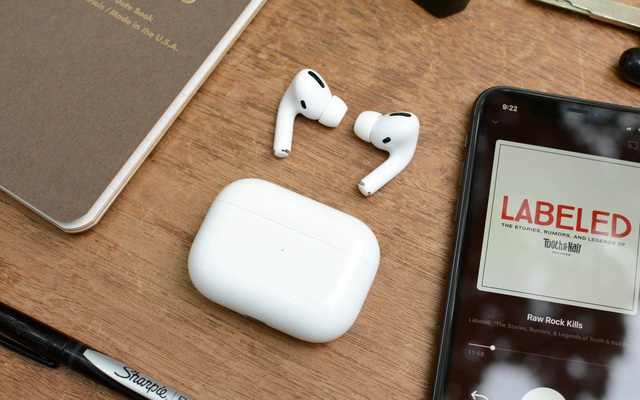 Apple Airpods Pro with all-new in-ear design with 3 tips for users to change to fit (Image: Internet)
Practical experience shows that this new active noise canceling function performs quite well its task when people around talk over a distance of more than 1m, the sound quality also significantly improved with deep bass now. more, stronger and have a clearer body
Airpods Pro is now available in Vietnam for only 6,990,000 VND when purchased on Adayroi on the occasion of Single sale 11.11. Hurry up and win the super product on the team, iFan!
OPPO A5 (2020) 3GB / 64GB Black – VND 3,890,000
OPPO A5 (2020) is a mid-range smartphone launched in September, possessing many outstanding features and super good price. The first impression of this phone is the super-wide 6.5-inch waterdrop screen, HD + resolution, and the glossy back with Mirror Black and Dazzling White sparkling. Equipped with an octa-core Qualcomm Snapdragon 665 processor, 3GB of RAM, Android 9 Pie operating system, OPPO A5 2020 ensures the basic tasks take place smoothly, stable gaming.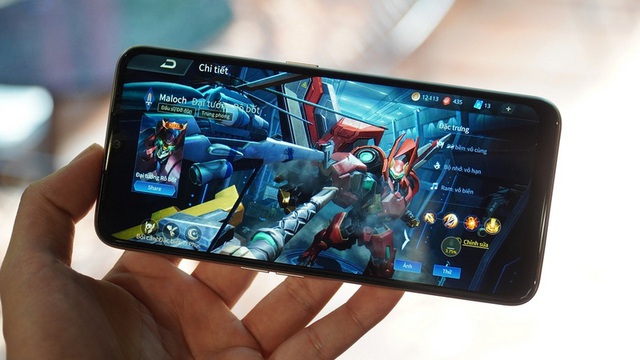 The OPPO A5 2020 is capable of handling games that don't require too much graphics (Image: Internet)
The most outstanding feature of this smartphone comes from the impressive 4 camera cluster arranged vertically on the back with Ultra Night Mode 2.0 for excellent night shooting. When you activate this mode, you only need to hold for 1s for light exposure for brighter images, high detail, and less noise, so you have immediately a beautiful night photography.
Currently, the super-hot 3GB / 64GB version is available on Adayroi with a shocking price of only 3,890,000 VND on the occasion of Single sale 11.11.
GoPro HERO 8 Black action camera – VND 9,390,000
Launched in early October, GoPro HERO 8 Black is the next generation of GoPro cam action with many upgrades from looks such as: the mount fits neatly at the bottom of the camera, the battery mount area is redesigned to help draw. short time to replace batteries, memory cards, lenses are doubled in resistance compared to their predecessor HERO 7.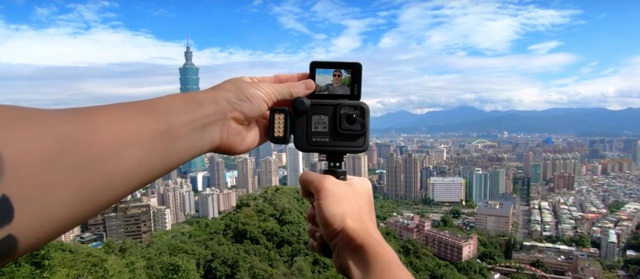 In GoPro Hero 8 Black, you don't need a "divine" frame to attach to other accessories (Image: Internet)
Although it has just been sold in Vietnam market since the beginning of November, the Hero 8 Black model immediately appeared in Adayroi's 11.11 Single Sale week at a price that could not be hotter, only 9,390,000 VND.
In addition to the aforementioned technology items, on this November 11 single sale, Adayroi also discounts many other technological products such as iPhone, Apple Watch, Samsung phones, laptops, bluetooth speakers, industrial accessories. art …
E-commerce site is always at the forefront of updates The latest technology products , Adayroi confidently committed to product quality through rigorous supplier censorship, thorough product selection process. At the same time, the products sold on Adayroi have a warranty – clear return, a dedicated customer service – after-sales service, really a reliable shopping address.
Access Adayroi now to take advantage of new technology products – standard – genuine offline!
Source : Trí Thức Trẻ