Surface Book 3 launched: Constant design, 50% stronger performance, GTX 1650/1660 Ti, priced from $ 1599
Without notice, today, Microsoft has quietly launched its new Surface Book 3, succeeding the Book 2 that was released long ago (2017). This third version is Microsoft committed to improving up to 50% performance compared to its predecessor, although the Surface Book 3 design has not changed too much, still owning two options of 13.5 inch and 15 sizes. inch.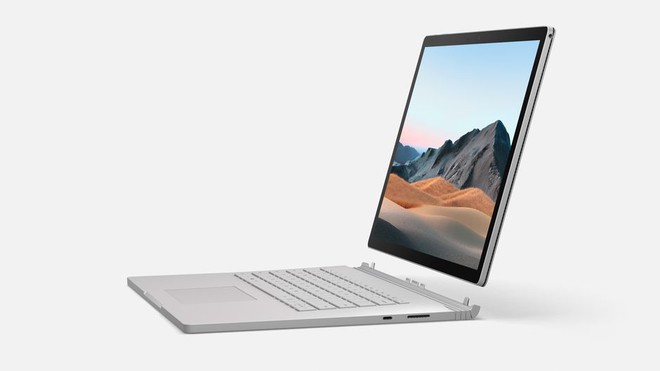 The Surface Book 3 is powered by the latest 10th-generation Intel chip, including the Core i5 option on the 13.5-inch version and the Core i7 option on the larger 15-inch version. With the standard 13.5-inch version, the machine will come with Intel Iris Plus integrated graphics GPU and if users want, Microsoft also offers the option to upgrade to discrete graphics Nvidia GeForce GTX 1650 Max-Q. As for the 13-inch version, the machine will come with a GTX 1660 Ti card, even the business version can be upgraded to a Quadro RTX 3000 card, but of course, the amount that users have to pay nor will it be cheap.
"We offer the Nvidia Quadro RTX 3000 option for designers and professionals alike because they need computing power," said Microsoft . Quadro series graphics cards are designed to handle 3D object calculations or CAD drawings, not gaming. "For tools like Solidword, render times can be reduced by up to 50%," Microsoft said.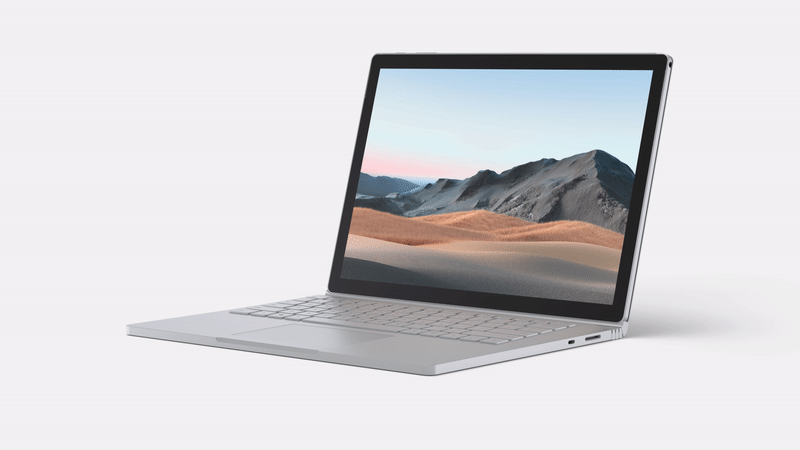 Of course it's the business version, if you want to play games on the new Surface Book, Microsoft will not let gamers down. Contrary to the Book 2 from 2017, which is rated quite "cocoon" about the ability to play games, even when in charging mode (due to the power limit of 102W charger on the 15-inch version), the On the third generation, Microsoft said the company has solved this problem and upgraded the device's charger to 127W.
While Surface Book 3 editions for users are not equipped with Nvidia's latest RTX graphics cards, it will not be able to take advantage of ray-tracing technology that Nvidia is supporting extremely well on the RTX series, But the GTX 1660 Ti card will be more than enough for users to run the games provided by the Xbox Game Pass service at 60fps with Full HD resolution.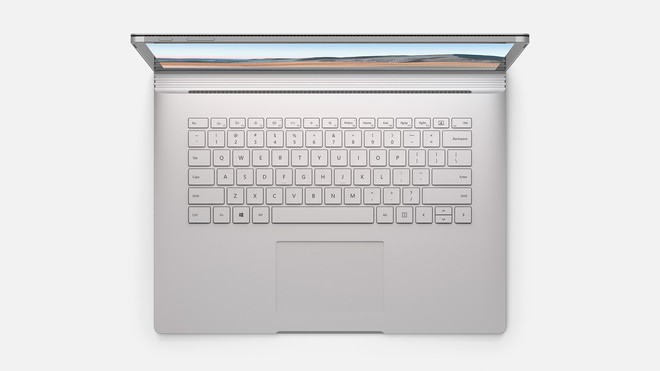 Microsoft says the company uses Game Mode on Windows 10 to optimize the amount of heat emitted as well as balance performance power during gaming, so the Surface Book 3's cooling fan won't sound. too big. However, Microsoft also emphasized that Surface Book 3 is not an ideal gaming laptop in terms of price and performance.
In terms of memory, the Surface Book 3 is equipped with up to 32GB of RAM and comes with the fastest SSD memory that Microsoft has ever equipped with its product line: M.2 2280 SSD with 1TB or 2TB capacity. However, in contrast to the huge memory, Microsoft still only uses Intel chips with a TDP of only 15W (Core i7-1065G7), while Apple has raised the TDP level of the chips used on MacBook Pro to 45W. .
Regarding the ports, Surface Book 3 will still be equipped only with ports such as: two USB-A ports, a USB-C port with USB PD 3.0 support, a memory card slot and a Surface Connect port. It is worth noting that the new generation of Book 3 does not support Thunderbolt 3 standard, which is currently equipped on many high-end laptops. This is a disappointing point for those who require technical details, because equipping an additional USB-C Thunderbolt 3 port will provide better long-term support. Explaining this lack of support, Microsoft said it was due to security issues.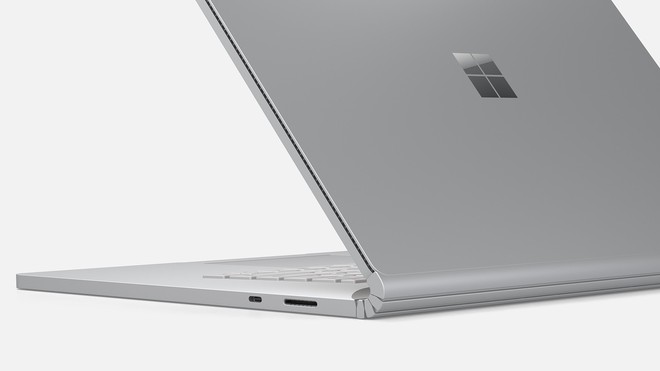 In addition to launching the Book 3, Microsoft also announced a new Surface Dock 2, which supports fast charging, integrates four USB-C ports and supports exporting images to two 4K 60Hz monitors via DisplayPort.
Regarding the price, Microsoft has now allowed users to book a Surface Book 3 from today for $ 1599, equivalent to nearly 38 million, this is the price for the standard 13.5-inch version. For the 15-inch version with Core i7 chips, the starting price will be 2299 USD, equivalent to 54 million. The 15-inch version for business (with Quadro RTX 3000 card) will cost up to 3499 USD, equivalent to more than 80 million. Products will be on shelves on 21/5 to come in the US and Canada.
Source : Genk