Summary of deals and hot coupons on the occasion of 9.9 on Tiki
Coupon to – genuine – smooth

On Tiki on 7.9, you will be spoiled for hunting the "extreme" coupon that you need to use now:
● Coupon up to VND 1 million for installment orders in Electronics, Housing and Motorcycles industry from 3 million VND.
● Enter code GIAMSOC100K, discount 100K for orders from 2 million VND;
● Enter code GIAMSOC50K 50K discount for orders from 350K.
Particularly on September 8 and September, when shopping with the Tiki app, enter these codes immediately for additional discounts:
● Enter code TIKI999K discount 999K for orders from 4,999K.
● Enter TIKICP99 code 99K discount for orders from 399K.
● Enter the TIKI30CP code reduced to 99K for all products.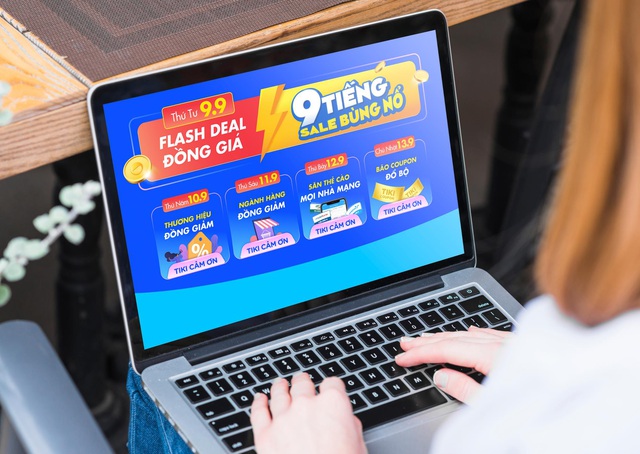 Super coupon "landing" is only available at Tiki
Flash sales timeframes plummeted by 50% ++

● September 7 (9 o'clock and 9 o'clock): iPhone 11 Pro Max 64GB reduced to 9,999K; Smart TV Samsung 4K 55 inch UA55RU7100 also 6,999K; Samsung Inverter Refrigerator reduced to 4,999K; Philips steamer is reduced to 799K; Combo 2 thermos bottles Lock & Lock to 199K …
● September 8: 9:00 am reduce Fujifilm Instax Mini 11 camera to 99K; 12:00 pm reduce Samsung Galaxy A21s to 999K; 15h reduce the multi-function electric cooker Lock & Lock to 99K; 9:00 pm reduce Oppo A31 2020 to 999K.
Only at 9.9, Tiki exploded 9 consecutive deal hunting time frames. Let's take a look at the series of deals that are hard to take, guys:
● High-end deal only 9.xxxK: iPad Air 10.5 Wi-Fi 64GB New 2019; 50 inch Samsung 4K Smart TV; Laptop Lenovo IdeaPad Slim 3; Panasonic Inverter 1.5 HP air conditioner; Electrolux Inverter 335 liter refrigerator; LG Inverter 9kg washer dryer …
● Technology deal at 999K price: Xiaomi Redmi 9A phone; Samsung Air Purifier AX40R3020WU / SV; Air purifier JSY-40A; WD Elements 1TB 2.5 Portable Hard Drive …
● 99K-saving deal: Xiaomi Mi Band 4 smart bracelet; Kitchen Flower electric grill; Sony SRS-XB12 bluetooth speaker; Sony ExtraBass earphones …
● Soft deal 9K / item: Boardgame Dead Man's Draw; Samyang spicy cheese chicken jerky; Gentle Neutrogena Cleansing …
Shop HERE to get great deals, reduce shock!

Willing to "decide battle" with 9 hours of hunting deal at Tiki
The more you buy, the higher your chances of winning a Samsung Galaxy Note20 Ultra
Buying a good deal also doubles your luck with the opportunity to receive 88 super products Samsung Galaxy Note20 Ultra worth more than 2.5 billion VND.
For every 200K purchases, you will receive a scratch card printed with the Tiki hero image. If the order has a higher value, the number of cards collected will increase accordingly (maximum 5 scratch cards / order). When collecting all 5 different heroes, Tiki donates a coupon set worth 250K with 1 lucky draw code Note20.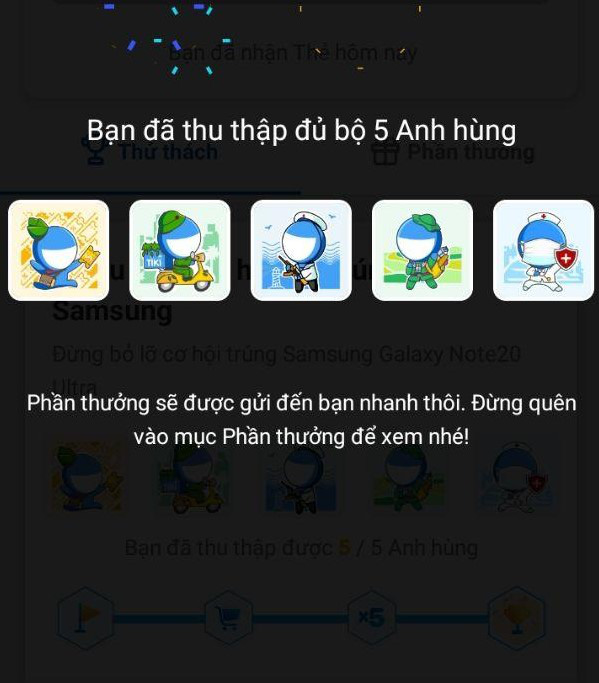 Hunt for rewards to collect all 5 Tiki heroes
Or you can shop with a Sacombank Tiki Platinum credit card with cumulative spending of 30 million or more (including transactions at Tiki or other payment points) and receive 1 voucher of shopping at Tiki worth 1 million VND and 1 bonus code Note20.
The lucky draw program to find the owner of the Samsung Galaxy Note 20 Ultra will be livestreamed and officially announced at the Tiki app on October 1, 2020.
Source : Genk