Successful development of concrete beams made of 3D printing technology that can be assembled like lego blocks, promising to soon replace traditional concrete beams.
Reinforced concrete beams play a major role in the structure of buildings and bridges, but often they are long and heavy, so large machines are required for transportation and installation.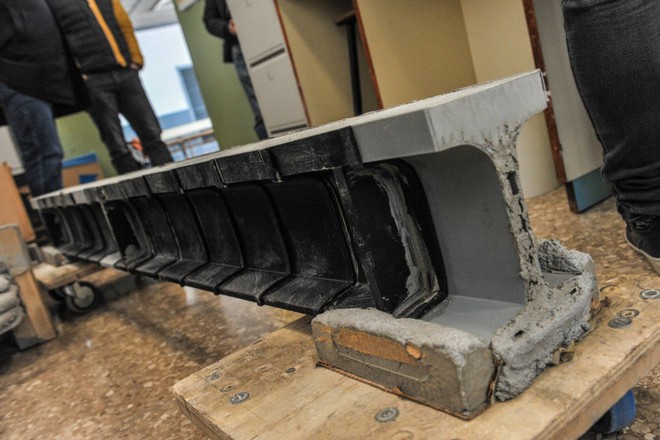 Researchers at the Polytechnic University of Valencia, Spain have spent many years researching alternatives to traditional reinforced concrete and recently patented a concrete beam system made of plastic. 3D printed and stitched together like lego blocks to dramatically reduce weight and construction time.
"Our goal is to propose an alternative to existing reinforced concrete beams," said José Ramón Albiol from Valencia Polytechnic .
The team has been developing the concrete alternative for almost three years and they hope it can bring a revolution in the construction industry. This special concrete beam system consists of individual beam blocks. The beam is made from recycled plastic and 3D printing technology. It will then be assembled on site. Scientists will pour concrete on it and form a solid girder structure like the current reinforced concrete beam blocks.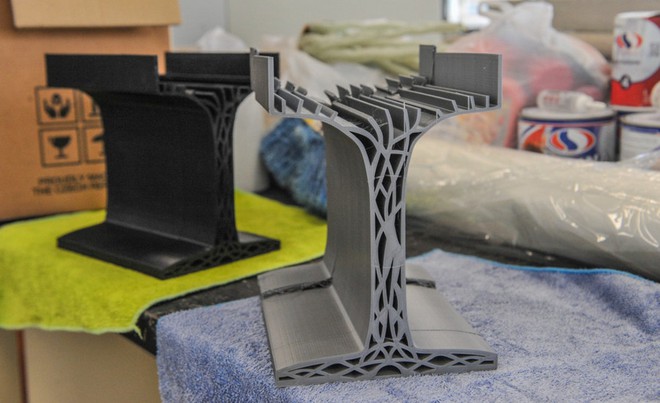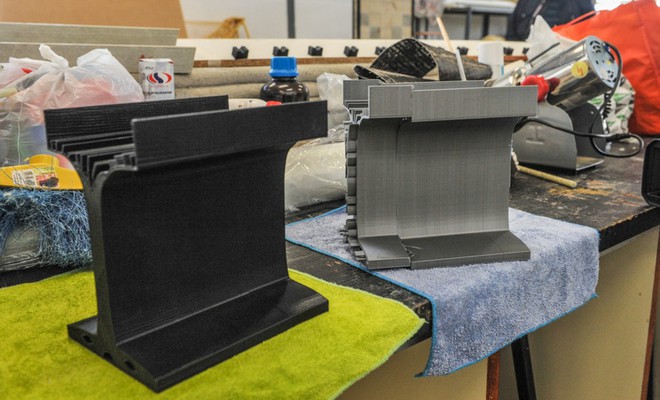 The structure of this prefabricated beam is inspired by human bones with thickness and strength, especially it offers some useful properties like human bones.
"It's a very intelligent natural system, and the reproducibility of these beams gives itself a prize for their low structural weight and high mechanical ability," said Albiol .
According to the research team, these beams are up to 80% heavier than standard concrete beams and because there is no metal, they prevent the risk of corrosion. Furthermore, the nature of 3D printing technology allows them to be easily customized and the beam system can be adjusted to suit individual projects.
"Being able to customize the beam on site helps to adjust the beam characteristics to suit the structural needs at each construction site," said Miguel Sánchez, a member of the research team .
The team has been granted a patent for the design of a new girder structure system aimed at early commercialization of the technology.
See Newatlas

Source : Genk