Stunned with a model that costs more than 10 billion VND: Super heterosexual design, transparent sapphire-coated case, more standard time measurement, water resistant at a depth of 30 meters
In the late 40s and 50s of the last century, the principles of aerodynamics began to inspire many fields not related to physics, including fashion and accessories. And until now, this is still one of the guiding principles for the field of product design in order to bring the highest efficiency both in terms of aesthetics and sales.
For example, in 2018, the watch company MB&F started to produce the Horological Machine line, with all models being uniquely designed with subtle lines, creating a strong feeling like a motor. Jet. The common feature of this product line is that the outer shell is quite "weird", like a transparent cannon with the main clock part located at the "cannon". On either side are 2 sets of independently operated gears that provide accurate timing data, along with 3D gaskets to help mount the housing and superior water resistance – 1 invention worthwhile. proud of MB&F.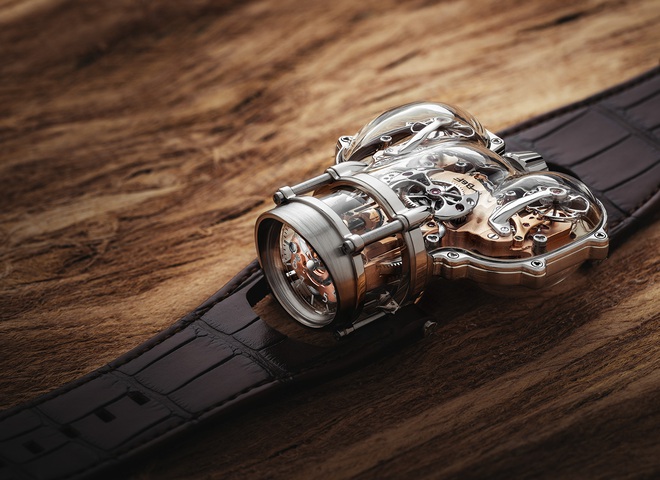 One of the products in MB&F's Horological Machine line, a huge difference in today's world of wristwatches.
Recently, the manufacturer has launched the next generation of high-end watches called the Horological Machine N ° 9 'Sapphire Vision' – with a list price of $ 440,000 (more than 10 billion). The reason this product is so expensive is that Mb & F has coated the entire frame and the outer shell of the watch with a layer of sapphire crystal, creating transparent glass and giving users a clear view. set (instead of being a part) of internal parts.
On the official website of MB&F there is a description of the Horological Machine N ° 9 'Sapphire Vision' line as follows: " 2 independent balanced data channel systems located in 2 support frames will help turn 2 different" heart rates ". into a consistent time pulse. Ultra-precise conical gears deliver the power and information from the engine to the sapphire display straight through a 90-degree angle .
It sounds so high, but for an easy to understand explanation, the two wheel parts in the two upper corners of the clock will work together to control the second hand. This watch will take the "average" movement of both wheels, creating a more accurate method of measuring time. This is actually a complicated but unique design and is only applied by a number of brands in the world. What sets MB&F apart is that users can see the whole process with their own eyes thanks to the transparent shell to reveal the active parts.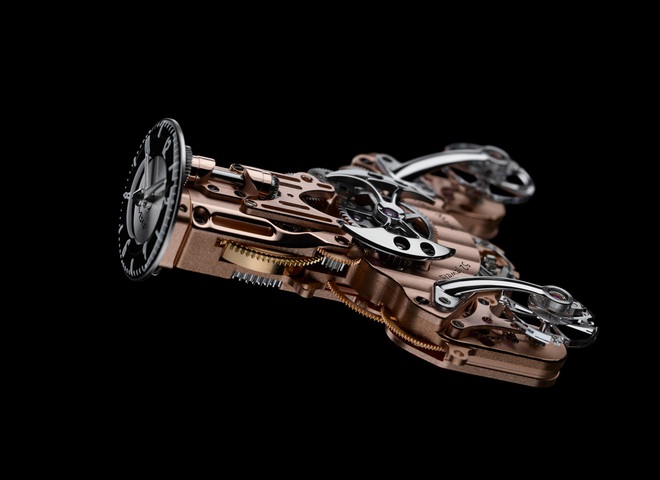 Users can clearly see the inside parts and extremely cool working mechanism of this watch model.
Besides, MB&F also only produces this product version in extremely limited quantity, often for collecting purposes rather than daily use. Currently, the Horological Machine N ° 9 'Sapphire Vision' comes in 3 colors, including red, gray and purple, all of which are very water-resistant, can work when dropped to a depth of 30 meters, along with being able to Power reserve for 45 hours. And of course, regardless of the version, the customer will have to spend $ 440,000 to be able to own one for themselves.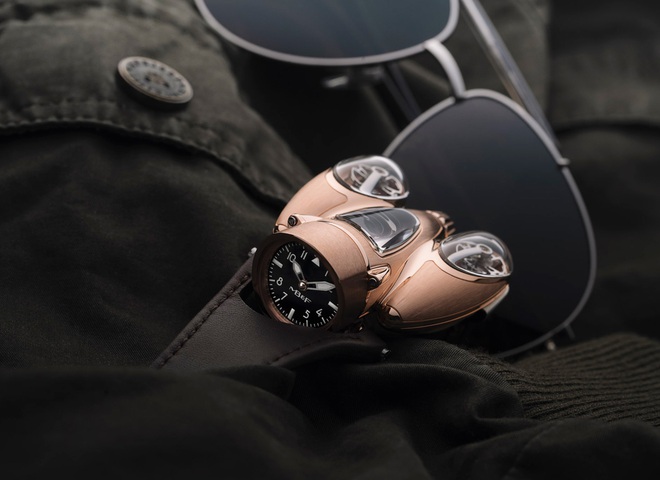 With a unique design at the same price, the Horological Machine N ° 9 'Sapphire Vision' is often meant to be more collectible.
According to Gizmodo
Source : Genk