Spotify launches "Get Together With Music" website, specifically linking souls in tune with each other
Each song is not just a melody or a simple song, it can also be a way to connect souls to each other. Based on the songs people are listening to together, Spotify wants to specify these connections.
According to Spotify's statistics, every second on this online music application, more than 30,000 people around the world are listening to a song. And for that to bring people closer together in real time, Spotify has created a website that visually displays that connection.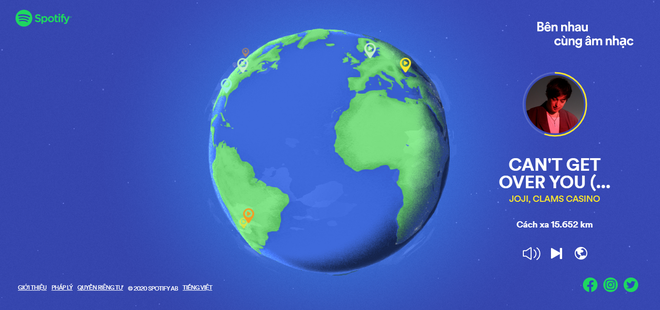 When accessing the website https://listeningtogether.atspotify.com/vi , users can see where the song they are listening to is also being opened in any part of the world. This is also part of the campaign "Together with music" launched by Spotify to assert the power of music in bringing us closer together.
As more and more people are losing their connection with their favorite artists, Spotify has partnered with leading Asian artists to follow popular playlists on this app such as Moods and Moments to share songs. they love. Through these playlists, Spotify hopes to strengthen the bond between artists and fans, to bring them closer together through music.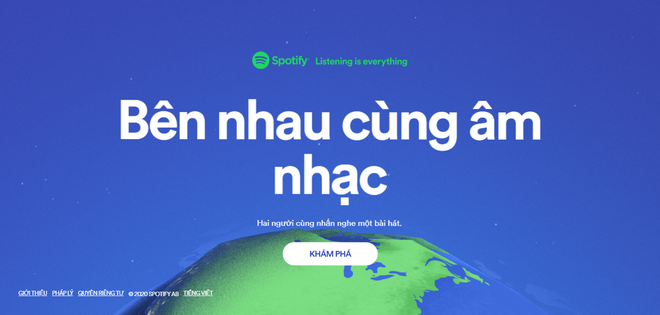 The "Together Music" campaign is currently being launched worldwide and will be launched on both social and digital channels. With this campaign, Spotify shows that they are not only an online music application, but also a place for users to increase interaction and increase connectivity with each other.
Source : Genk