Sony introduces the WF-C500 line of wireless headphones for young people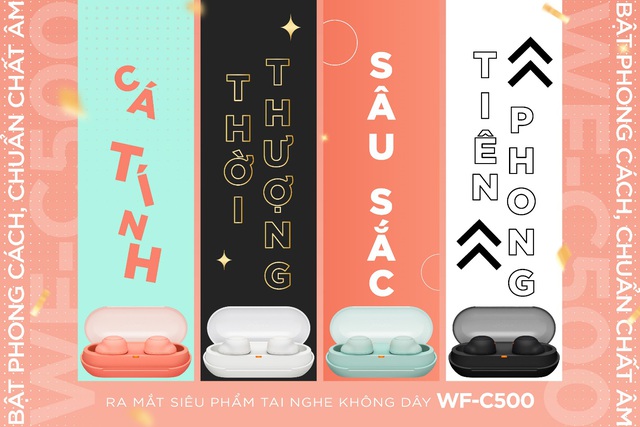 With premium sound restoration for music from your phone, compact, easy-to-use design, Bluetooth 5.0 connectivity, up to 20 hours of long battery life, and water resistance, you can now take your music with you. My music goes anywhere. Especially, with 4 trendy colors, WF-C500 gives you the freedom to choose to bring out your own style with music:
Edgy (Black) – Pioneer: The strong black color is definitely the perfect choice for young people who are always at the forefront and leading the way, not afraid to confront and take risks, explore their own paths to make their dreams come true. reality.
Bold (Orange) – Personality: Impressive and outstanding orange tones will accompany creative personalities, always full of energy to shine anytime, anywhere, and ready for every opportunity to discover and feel. world with enthusiasm and passion.
Calm (Mint Green) – Deep: Mint green names young people who live slowly but feel life deeply, to be in harmony with nature, feel every happy moment of the present and understand themselves more on the way to come
Chic (White) – Trendy: This is definitely the color for the team that is 'chic' and classy in every action, always aiming for a modern and simple lifestyle but always full of spirit.
WF-C500 – small size, powerful sound
The WF-C500 has a compact design that fits snugly in the ear. With the strength of sound quality from Sony, the WF-C500 delivers high-quality sound thanks to DSEE (Digital Sound Enhancement Engine, digital sound improvement technology). This feature helps to restore the high frequency range and preserve the sound detail of the fades until the music stops, providing a more realistic experience. The WF-C500 will restore the premium sound quality to your phone's music source, giving you the perfect listening experience with any music source.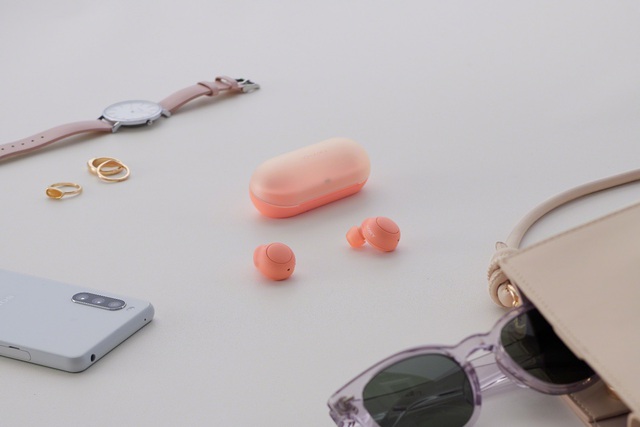 The highlight of the product is comfort
Designed to be quite small and light, the WF-C500 fits comfortably in your ear canal, providing comfort even when wearing the headphones for a long time. The rounded details make it comfortable to wear, allowing you to fully focus on what matters most – the music. Ergonomic design also helps the headset to better fixation.
Compact and stylish charging case
The WF-C500's charging case is small and easy to carry in a pocket or backpack, so you can take your headphones with you wherever you go. The transparent lid combined with a pattern like frosted glass brings a sense of luxury and style.
Easy music experience
The WF-C500 headphones are specially designed to make everyday music enjoyment as easy as possible. Buttons don't just play, pause or skip songs, and adjust the volume – they're also a simple way for you to activate Google Assistant or Siri to make or receive calls hands-free.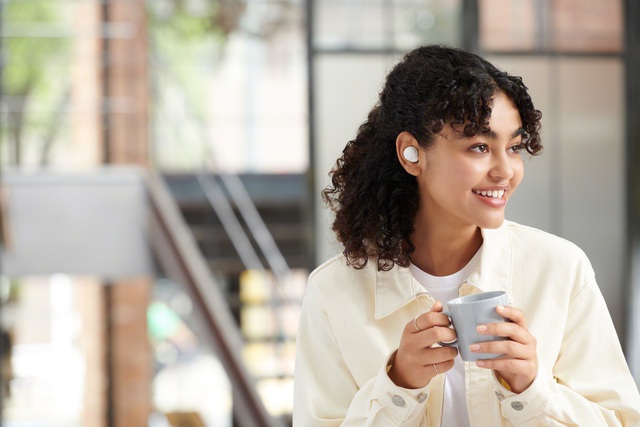 Music anywhere with up to 20 hours of battery life
The headset has a built-in battery with a duration of 10 hours, and can be up to 20 hours when combined with the charging case. The WF-C500 headphones are perfect for the trip, and if you're in a hurry, they can be quickly charged, just 10 minutes for 1 hour of use.
With IPX4 waterproof rating, water and sweat are not an issue for the WF-C500. This means you can freely enjoy music without limits.
Fast connection with Fast Pair technology
The WF-C500 headphones are compatible with Google's Fast Pair feature. This allows you to pair the headset with your Android phone quickly and easily. Besides, Swift Pair technology also makes it easy and fast to pair the headset with a Windows 10 computer via Bluetooth.
Immerse yourself in 360 Reality Audio technology
The WF-C500 headset supports 360 Reality Audio playback, personalized to the unique shape and size of the listener's ear. With 360 Reality Audio, you can bring the whole concert to you or enjoy music like a recording artist right in the studio.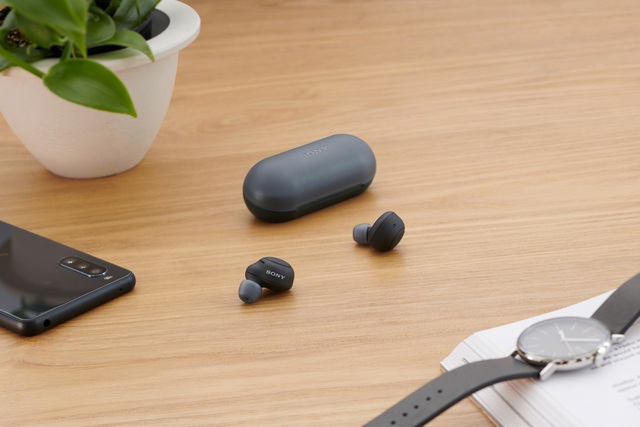 The WF-C500 wireless headset will be officially available in Vietnam from November 1, 2021 for VND 2,290,000, for more product details, please see the link: https://promotion. sony.com.vn/wf-c500
Source : Genk